Why Leh-Ladakh Road Trip?
A Leh-Ladakh road trip is a journey through the breathtaking and rugged terrain of Ladakh, a region located in the northernmost part of India. Ladakh is known for its high-altitude mountain passes, barren landscapes, crystal-clear lakes, and ancient monasteries.
The road trip typically starts from cities like Delhi, Manali, or Srinagar, and takes you through some of the most scenic and challenging roads in the world. The journey usually lasts for 10-15 days, depending on the route and itinerary.
During the road trip, you'll experience the unique culture and traditions of the region, interact with friendly locals, and witness the stunning beauty of the Himalayas. Some popular attractions that you can visit during the Ladakh road trip include Pangong Tso Lake, Nubra Valley, Khardung La Pass, Hemis National Park, and Diskit Monastery.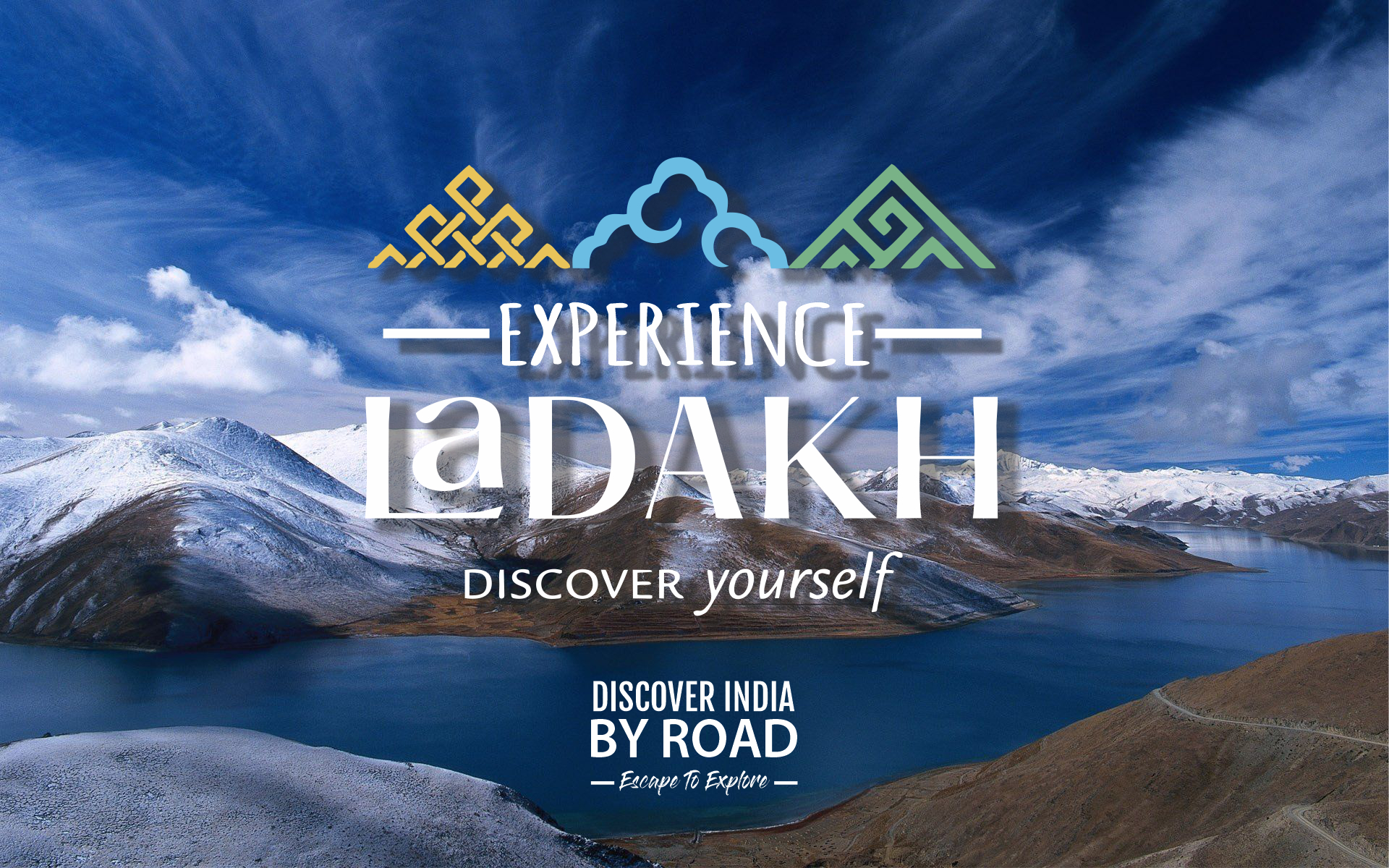 A Ladakh road trip is not for the faint-hearted, as the roads can be challenging and the weather conditions can be extreme. However, for those seeking adventure and a truly unforgettable experience, a Ladakh road trip is a must-do. It allows you to connect with nature, push your limits, and create memories that will last a lifetime.
I am also planning this trip for the last 3 years, with hours of research & homework, now, I am sharing my entire Leh-Ladakh road trip planning with you.
Getting ready for Leh-Ladakh Road trip
I am staying in Mumbai, so I will be starting my journey from here. Meanwhile, while planning this trip, I have also gone through some famous blogs & YouTube videos, which have helped me a lot. Undoubtedly, the most important factor is Passion. Because this type of journey will test all your limits. For that, you have to be well-prepared both, physically & mentally.
Physical fitness is one of the most important factors, which we have to take care of. Because during the entire journey, we are passing through different types of landscapes & weather conditions. And the most extreme terrain of Leh-Ladakh, the land of high passes, with an altitude of more than 18,000 feet. Since the oxygen level is very less at a higher elevation, we must practice some breathing exercises & yoga. Apart from this, swimming and cycling will also help you to increase your stamina.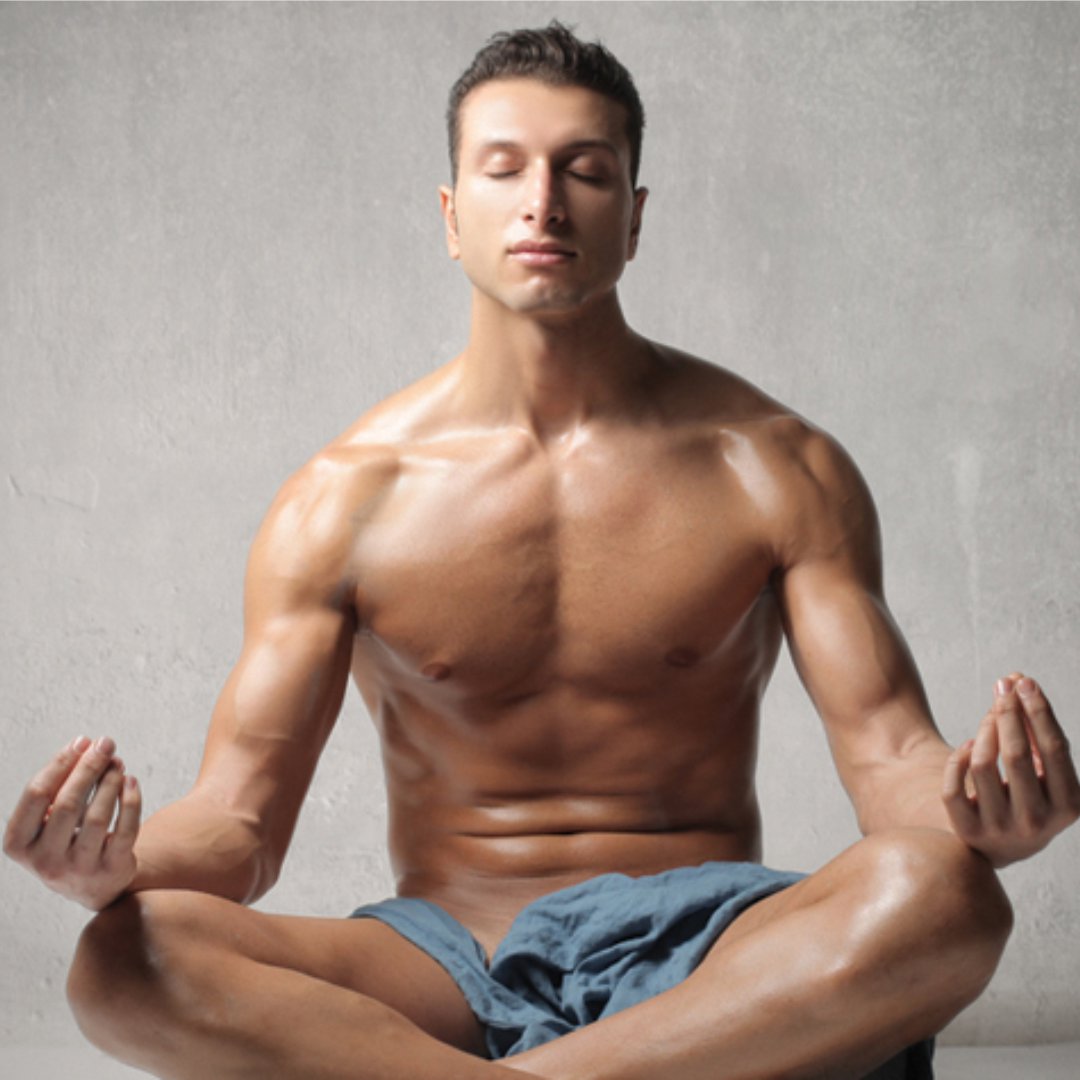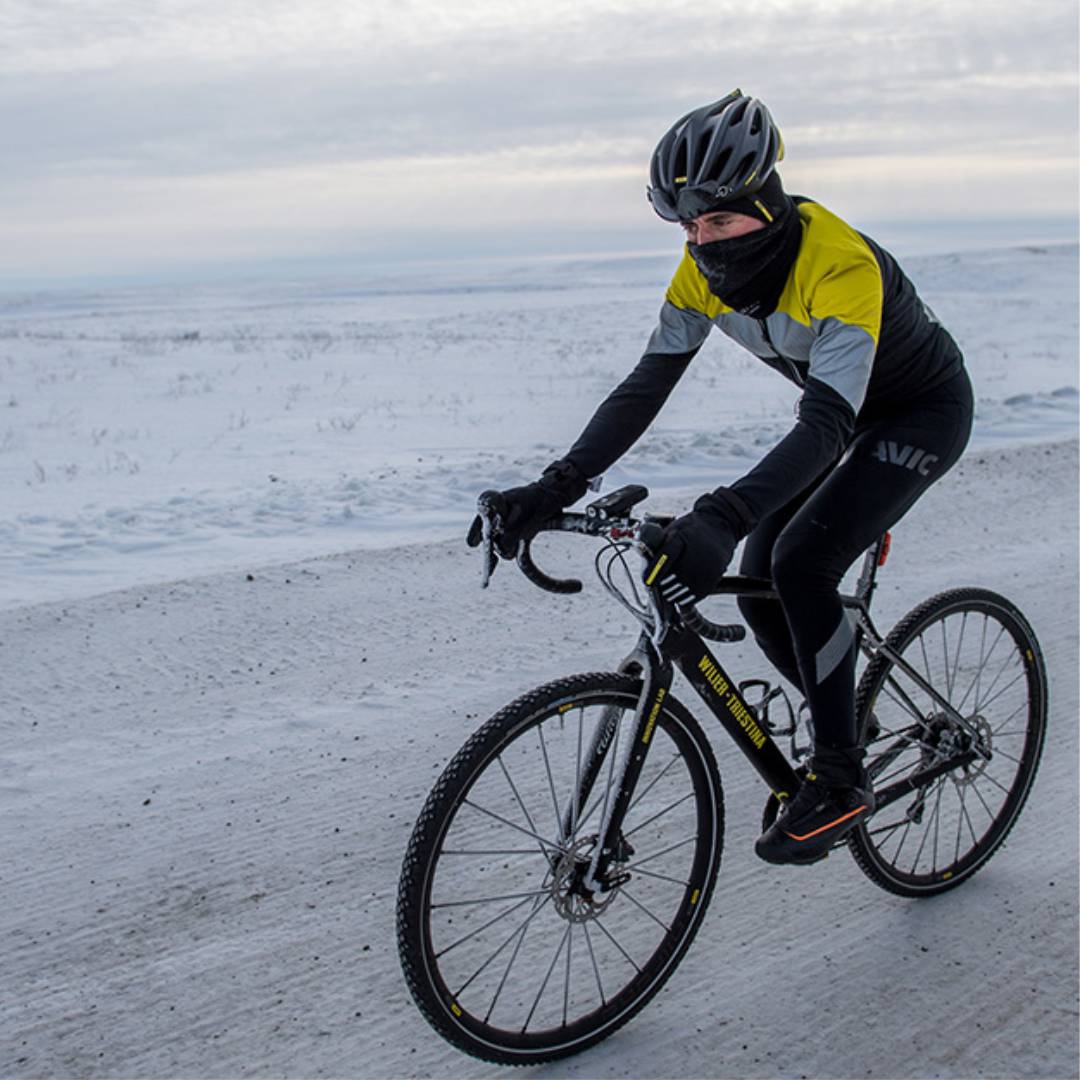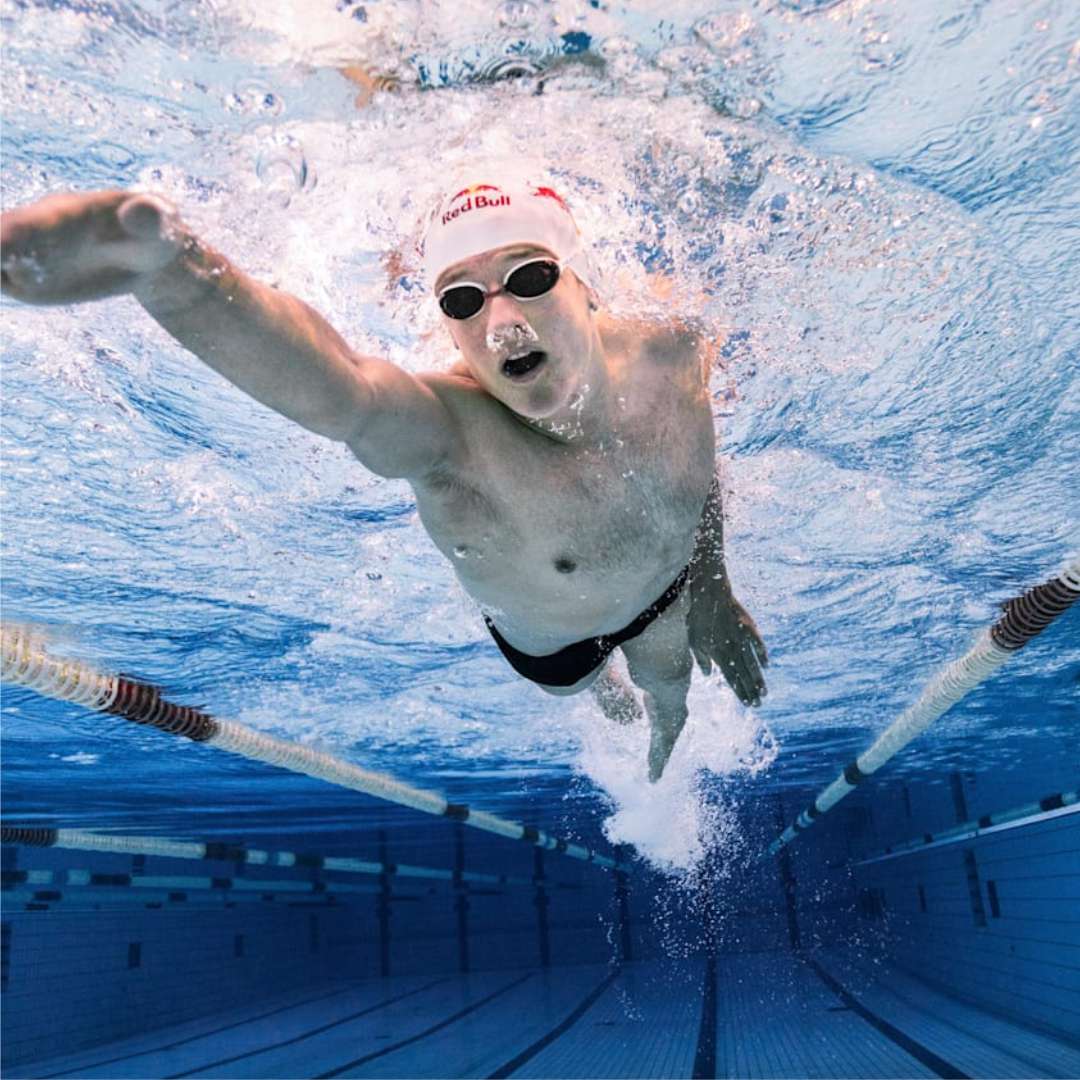 How to reach Leh-Ladakh? First things first, route selection plays a major role in planning any trip. Furthermore, there are three options available to visit Leh-Ladakh. The shortest route to reach Ladakh is by Air. The nearest airport is located in Leh. Therefore, Leh has good flight connectivity with almost all major cities. From Leh, you can hire a Car or Bike as per your desire for your onward journey.
However, if you wish to travel by Train, first you have to reach Delhi or Jammu Tavi. Mostly all travelers or Riders prefer to begin their journey from Delhi. Because from Delhi they get more travel options. Hence, I also recommend you start your journey from Delhi.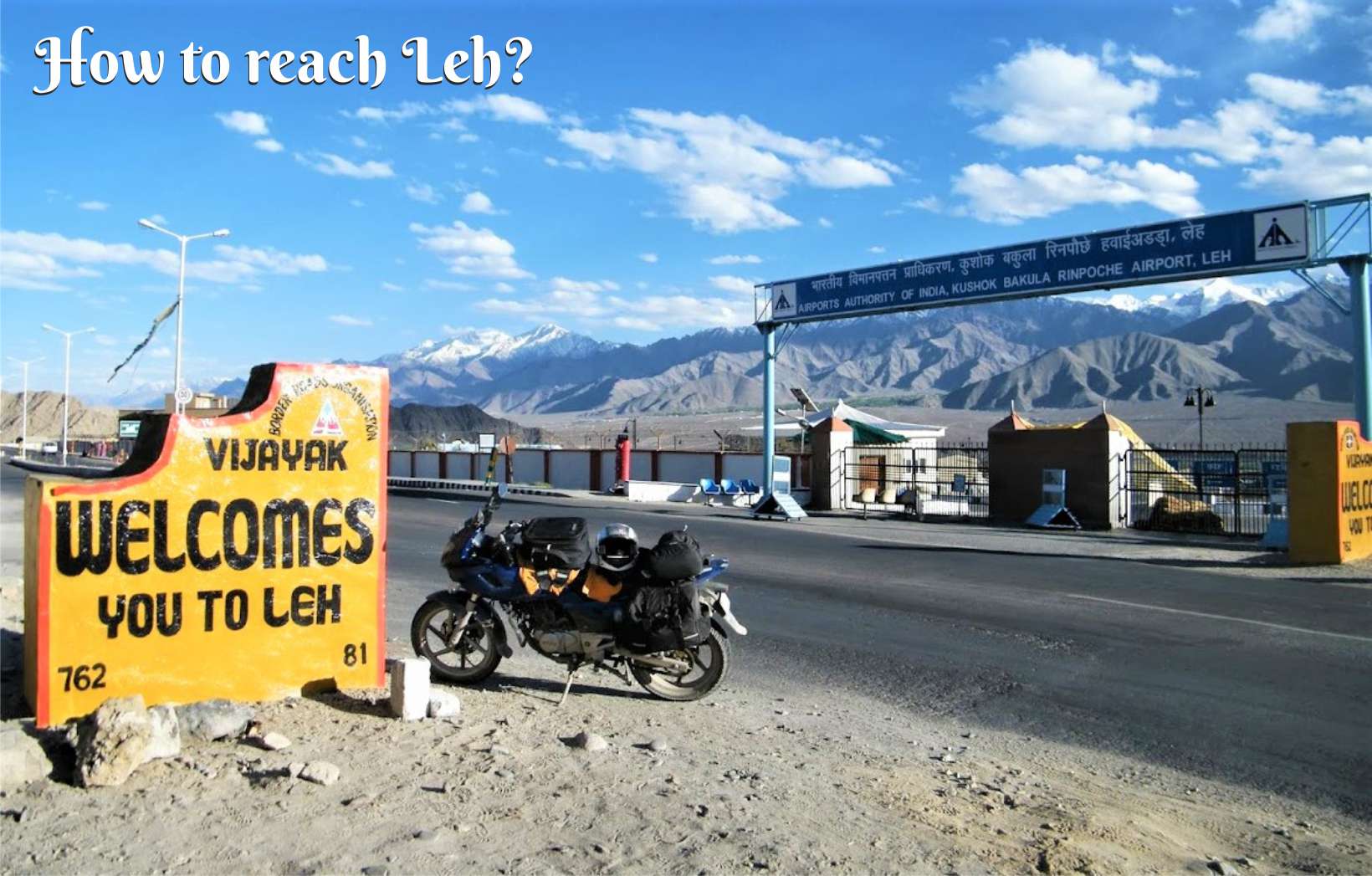 And the last but the most favorable mode of traveling to Leh-Ladakh is by Road. Ladakh is the dream destination of all Bikers. According to me, the best way to explore Ladakh is on the Bike. In most cases, many bikers ride their own bike. But, some of them hire it from various locations like Delhi, Manali, Shrinagar, or even Leh. In short, here you will get any bike of your choice.
Choosing the perfect Bike for Leh-Ladakh road trip
For a road trip, your bike is the second most important thing after you. Right now there are many choices available in the market, from which you can select your bike. If you already have a bike, then it's a wonderful thing. However, you must know the capabilities of your bike. Because this ride will be full of extreme challenges. Furthermore, if the rider has passion, then one can ride any vehicle anywhere.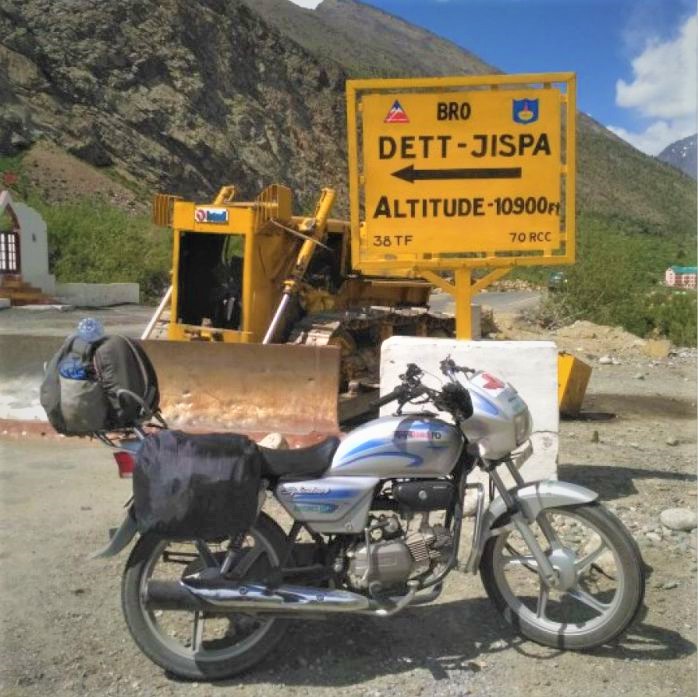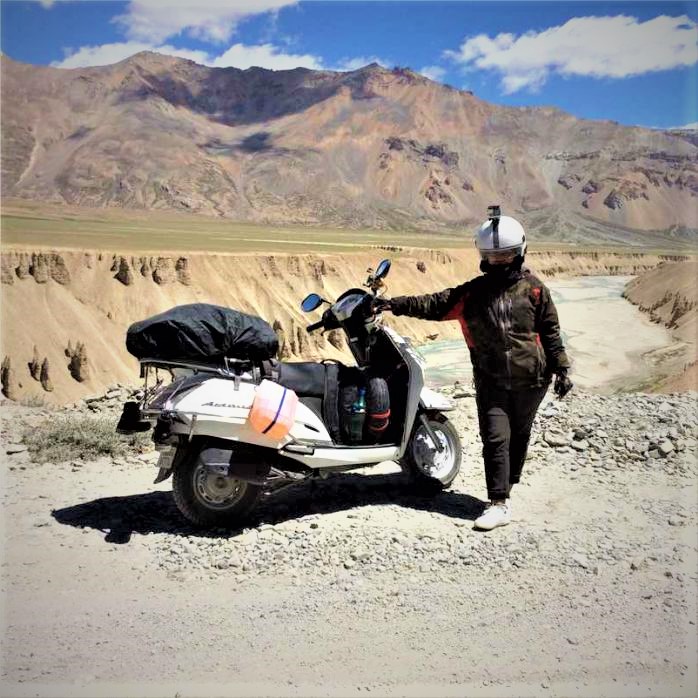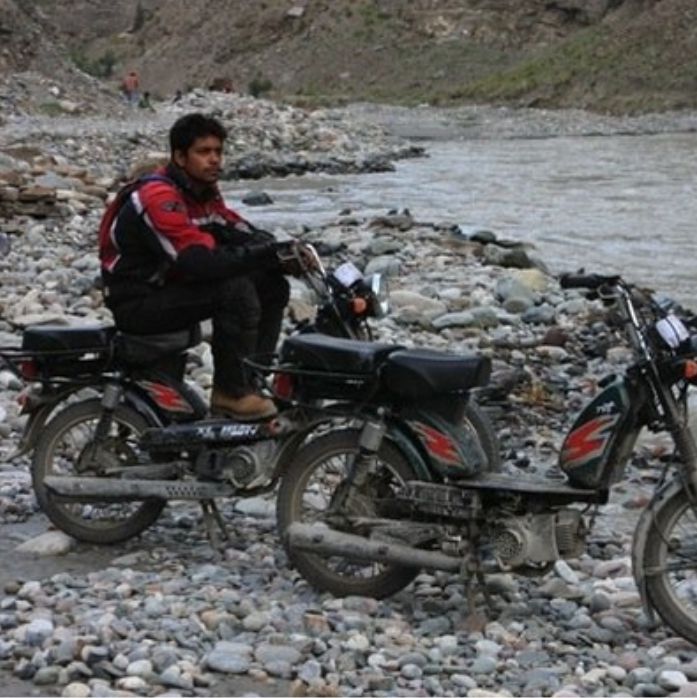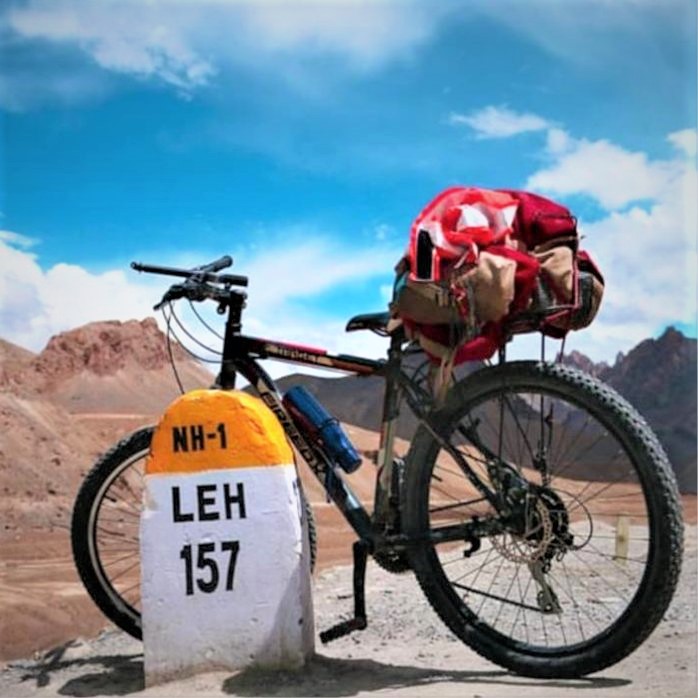 But, still, if you want to make your ride more convenient, you must select a bike with higher CC. (more than 200 CC) At present, I personally own a 100 CC bike, but I know the limits of my bike. The engines of 100-200 cc bikes are built for city commuting. And during this trip, most of the time, I will be riding on highways, covering 400-500 km in a day. Hence, I decided to buy a new bike with a higher CC engine & advanced features. Now, the question arises "Which Bike to Buy?" After a comprehensive analysis of the Pros & Cons and a comparison among various bikes, I finally selected the  BAJAJ DOMINAR 400 BS6 as my touring companion.
Why did I choose Bajaj Dominar 400?
I know there will be a question arising in your mind. That is why haven't I chosen Royal Enfield for my trip, which was the most popular touring bike among riders. Actually, earlier I also planned for Royal Enfield Himalayan, but after reading many negative reviews and watching shocking videos on YouTube. I dropped my plans for RE & finalized the Bajaj Dominar 400 BS6.
The reasons for choosing Dominar 400 are:-
373 cc liquid-cooled BS6 engine, Dual-channel ABS, Slipper clutch, 6-speed Gearbox, USD fork in front & mono-shock at the rear, Best in class LED headlights, Full Digital Instrument cluster, Twin Barrel Exhaust, Tubeless tires, Better mileage, Touring Friendly, Availability of spares & service stations all across India.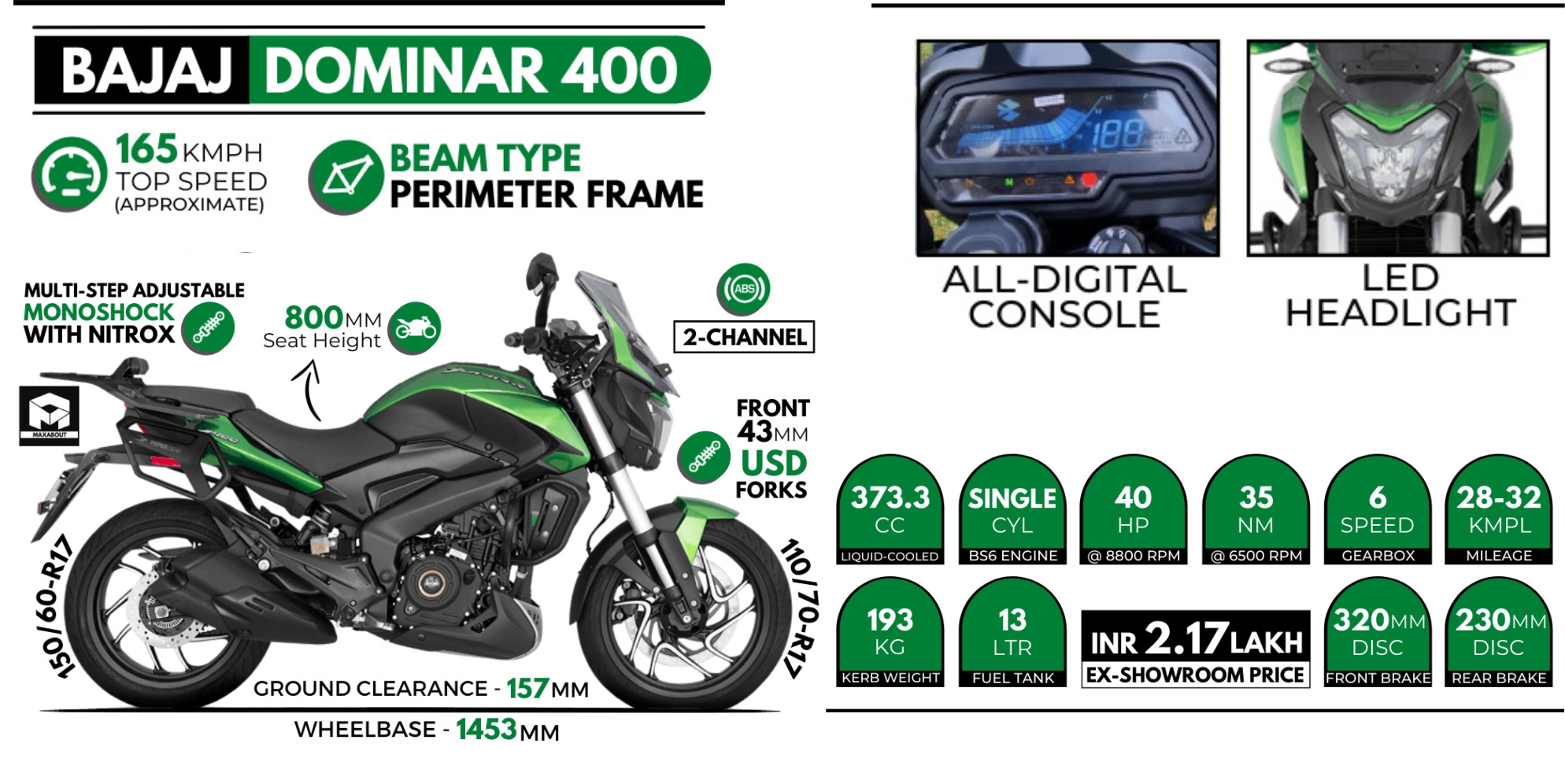 We are getting all these premium features at a price of Rs.2,75,000 on-road. That's why I called it the Best value-for-money Bike. Apart from this, we also require some essential touring accessories for our bike like Saddle Stay & Top rack, Crash guard, Windshield, Saddlebags, Tank Bag & Top box, etc. To know more about the essential touring accessories buying guide click the button below.
Riding a bike, for a longer period is not as easy as we think. Before leaving for such a long ride, we must start practicing with short-distance rides. And for a safe & comfortable ride, we need some essential Riding gear for us too.
During, a bike ride, safety gears are very essential for the rider. Proper riding gears will keep you comfortable in a wide range of situations, and when you're comfortable you're a better rider. Good riding gears are designed for more than just crash protection; It's act like your second skin and protects you from hash sun rays, blowing wind, and any unknown object that is flying through the air. Therefore, you must choose your gear wisely.
At high speed, the road surface acts like a big belt sander. Good gears are designed for abrasion resistance and are armored against impacts at your joints. For a complete list of riding gear & detailed buying guide, click on the read more button below.
Things to Carry on Leh-Ladakh Road trip
This ride is going to be very long, so you must choose your luggage wisely. Avoid carrying unnecessary stuff. Because carrying less luggage will make your ride more comfortable. In this section, I will try to shortlist all the necessary items you will require during this long trip.
You must choose your clothes according to your necessity. Avoid carrying excess luggage during such long trips. Because, at the end of the day, loading & unloading luggage from the bike, after a long tiresome ride, becomes tedious.
You can also carry a sleeping bag with you for extremely cold weather. If you forget to buy something, then you can also get it from Delhi Karol Baug Market.  Also, carry some extra polythene bags for wet kinds of stuff.
I know, I don't need to mention all this. But, still, I added this section just as a gentle reminder. So we can prepare all the pieces of stuff properly.
First aid kit & Medicines
Medical emergencies can occur anytime & anywhere. So, we should be prepared for it, by carrying some essential generic medicines. The following, are the medicines that I personally use, & are not prescribed by me. One should take medicines as per his/her body's requirements.
*AMS is the most common form of altitude sickness we see. It starts off with relatively mild symptoms. But if left untreated, it gets severe and could form into either HAPE or HACE. To Know more about AMS (Acute Mountain Sickness) Click on read more
Tools are a vital & essential part of any journey or trip. During an unexpected situation. Especially,  when you are in the middle of nowhere. In such a situation, if you don't even have the basic tools, then you can be in big trouble. Therefore, tools are the must-have items on your list. The following are the tools, which I personally suggest you carry along with you on your trip.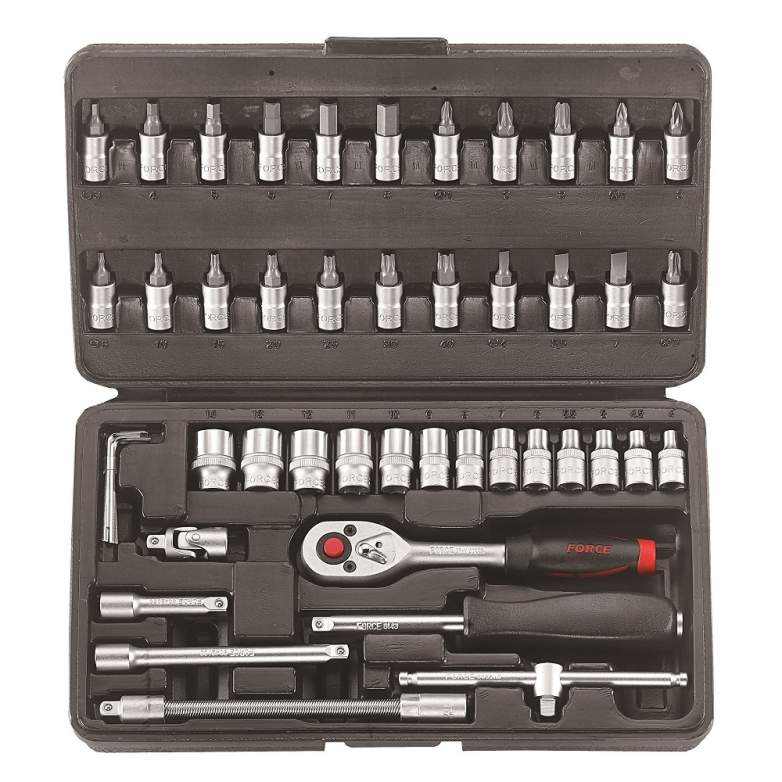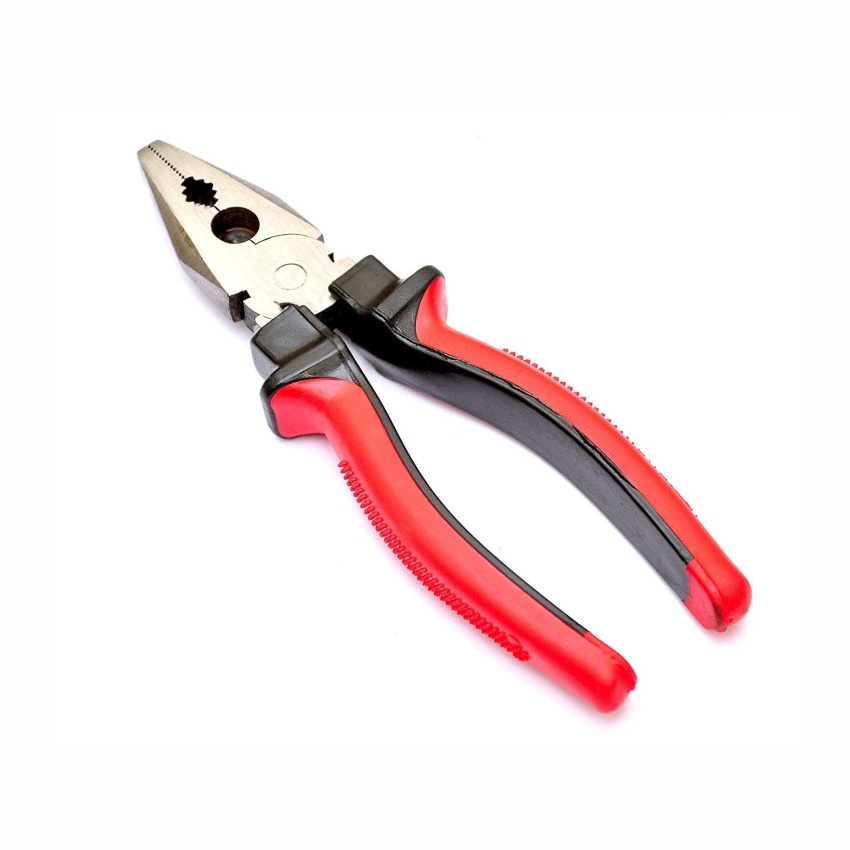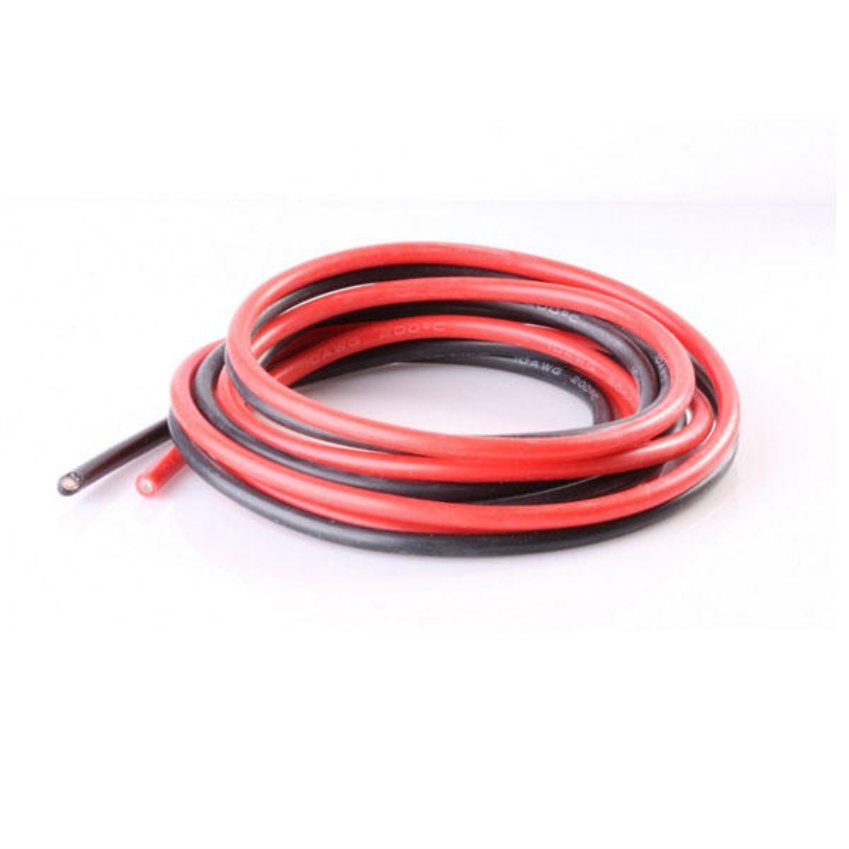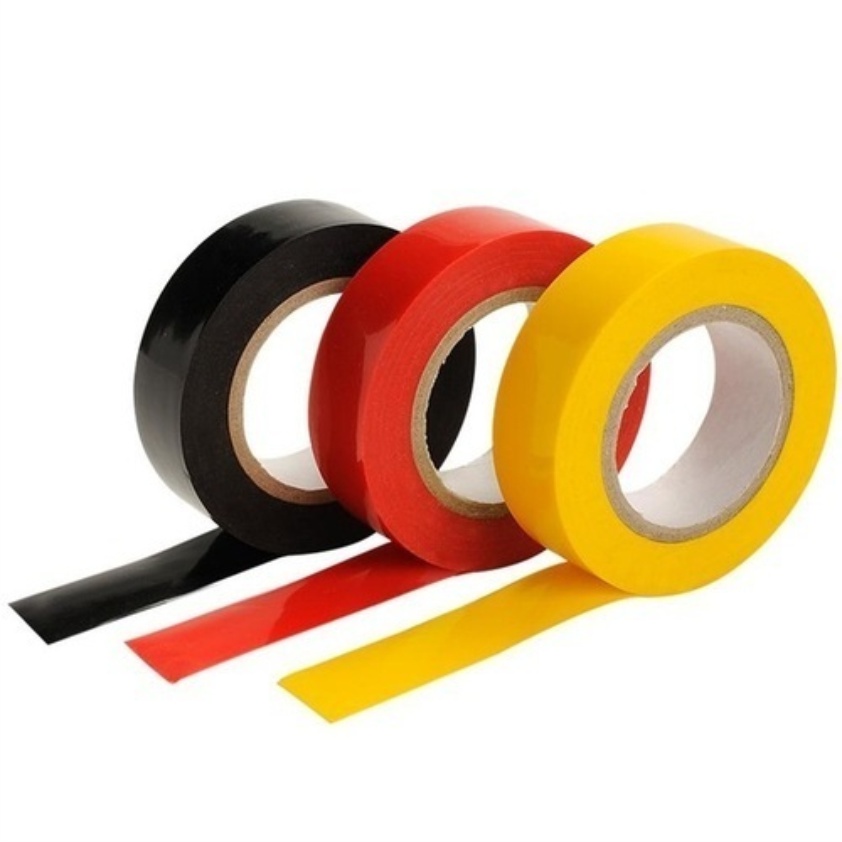 During this trip, your bike will be going beyond its limit. So, periodic maintenance becomes necessary. For that, you require some basic kinds of stuff like Motul Chain cleaner & Lube, Compatible Engine Oil & Coolant, WD-40 Multipurpose spray, Puncher repair kit, 12V Tire inflator, or foot pump. You can also use a puncher-proof solution for your Tubeless tires. These are some very important things that every biker should carry.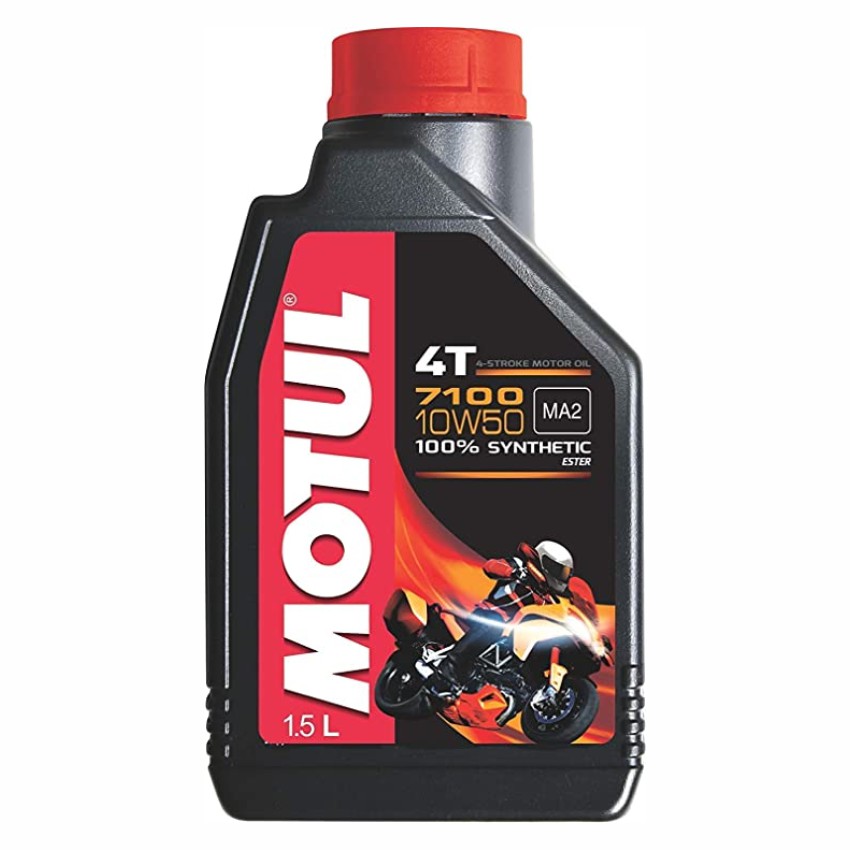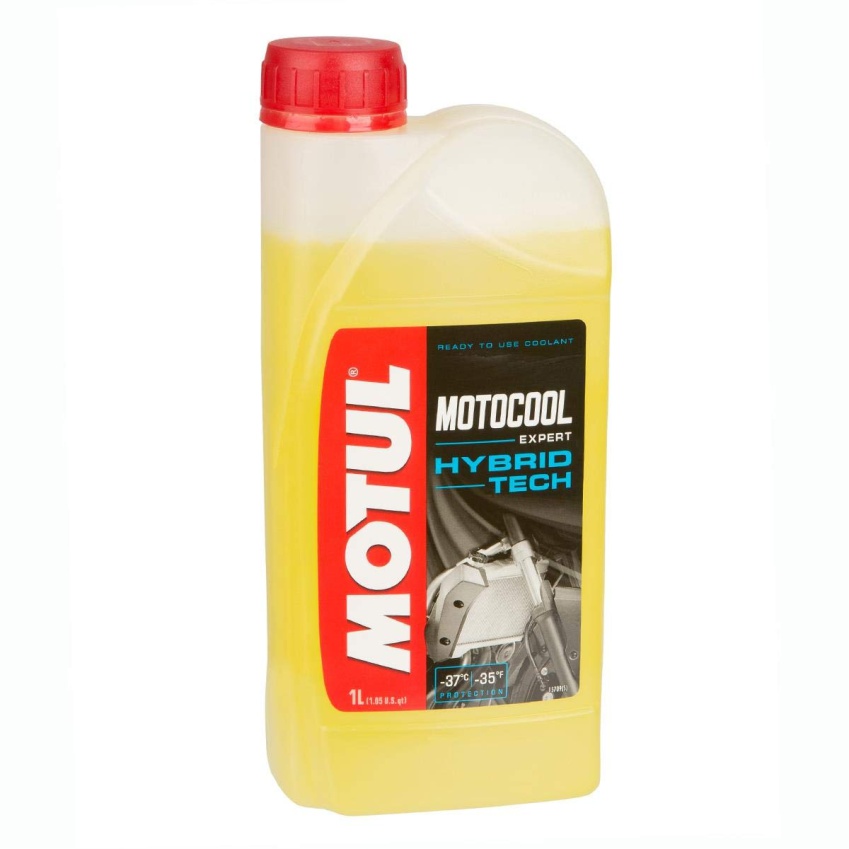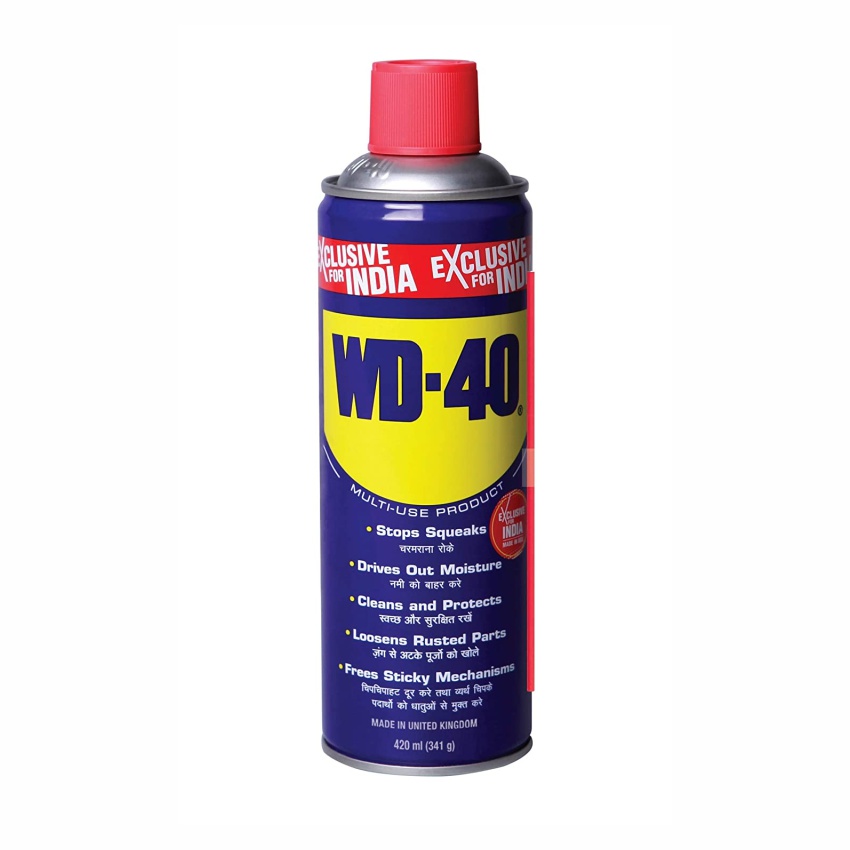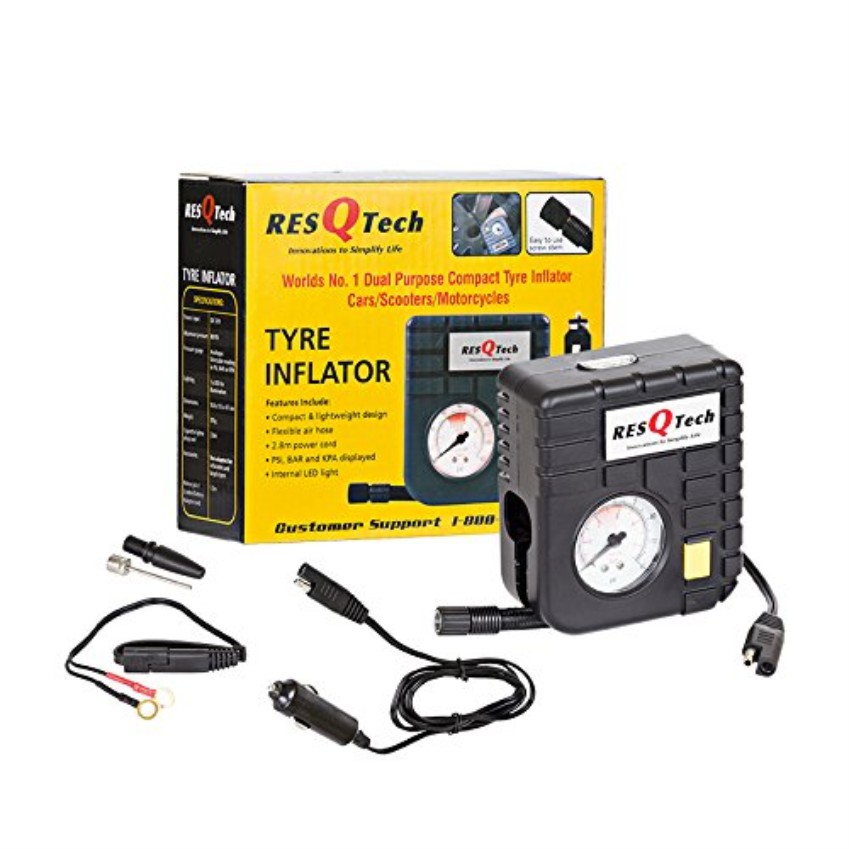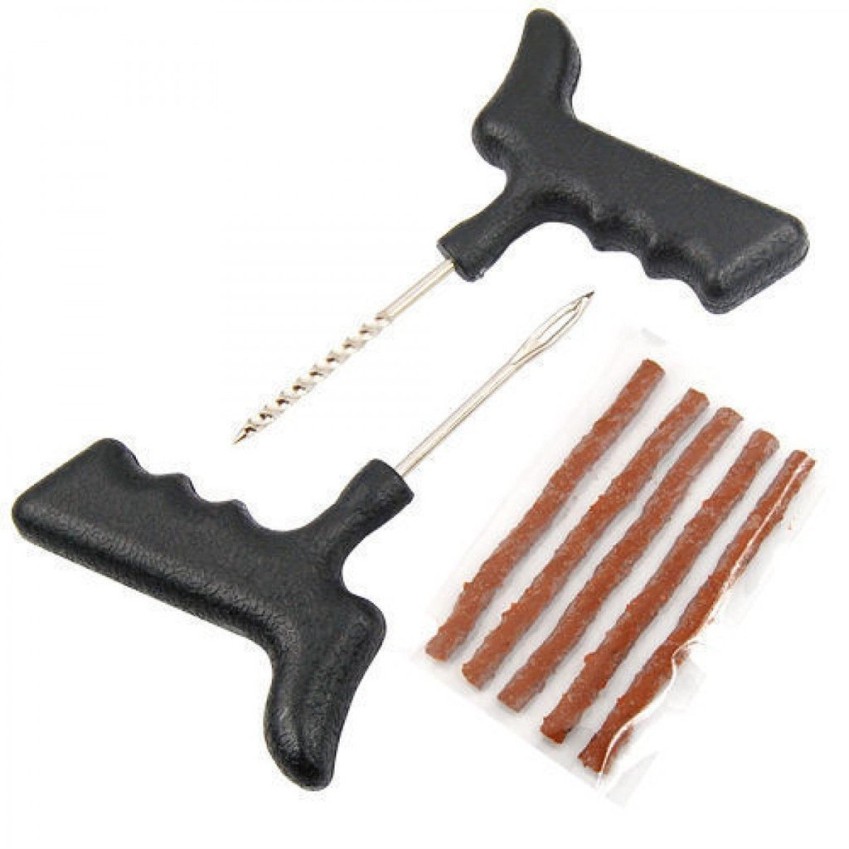 Important documents to carry
Before stepping out for this trip, there are some very important documents that you should be carrying. Like, as Driving License, PAN card, Aadhar Card, extra photographs, and Printed map of the Ladakh region. (also Download Offline maps of the entire region in Google Maps) Take extra copies of all documents. The MOST IMPORTANT DOCUMENT  for the Ladakh trip is the Inner Line Permit (ILP). To know more about the process of applying for an Inner Line Permit online, with an Update of March 2023, Click Below.
The above map of the Ladakh full Circuit including Umling La, Marsimik La, Shilung La, Kela Pass, Zanskar, Sach Pass, & Aryan Villages was specially designed for my fellow Riders. This is not the perfect Map I am still working on it, and inputs from readers who have already visited these places is always welcome. To download the Ladakh Map JPEG Click Here. 
To Download Ladakh's full Circuit Map in PDF format Click here.
Visiting Leh-Ladakh is a lifetime experience. So, Capturing those moments with cameras is as important as the entire Leh-Ladakh trip itself. Therefore, camera gears are an integral part of this trip. Here are some of the gear which I will be carrying on my Leh-Ladakh road trip.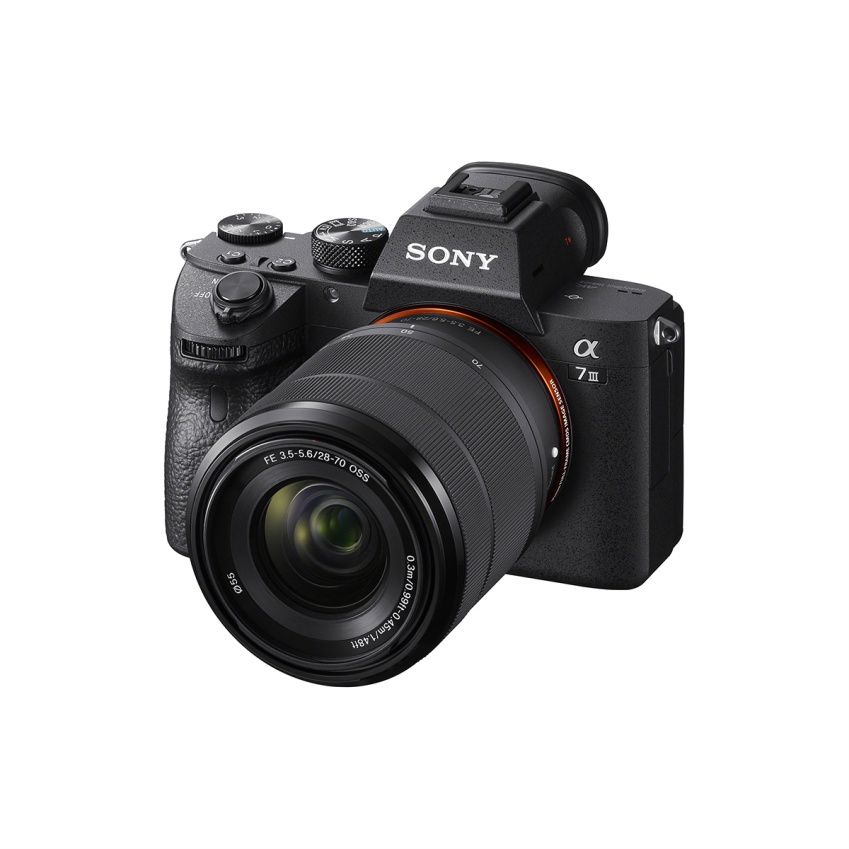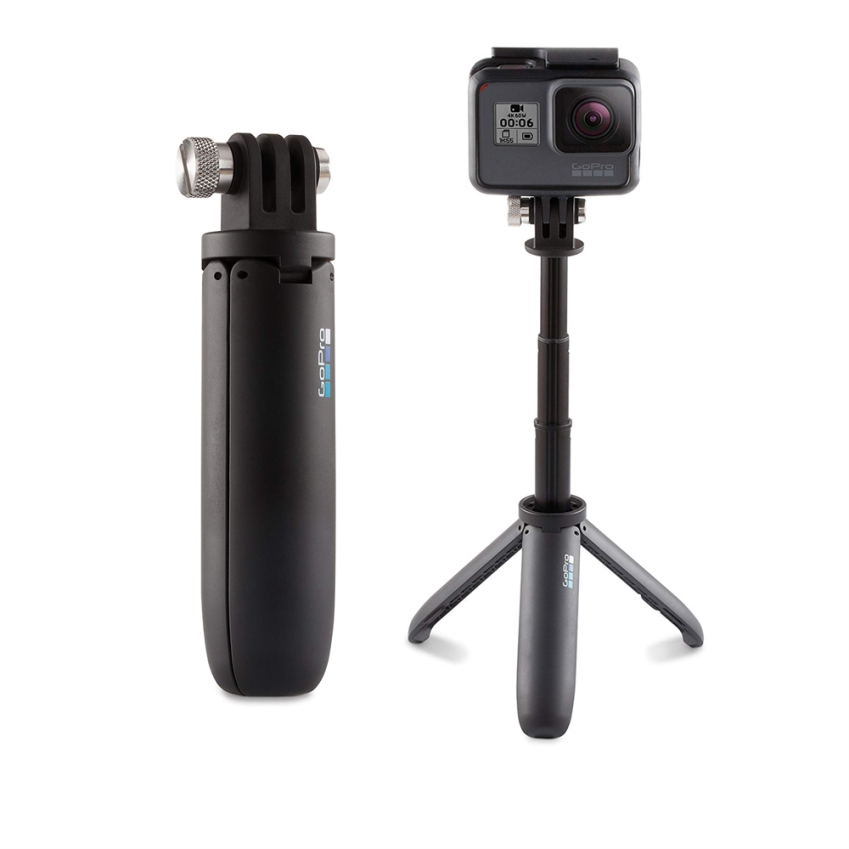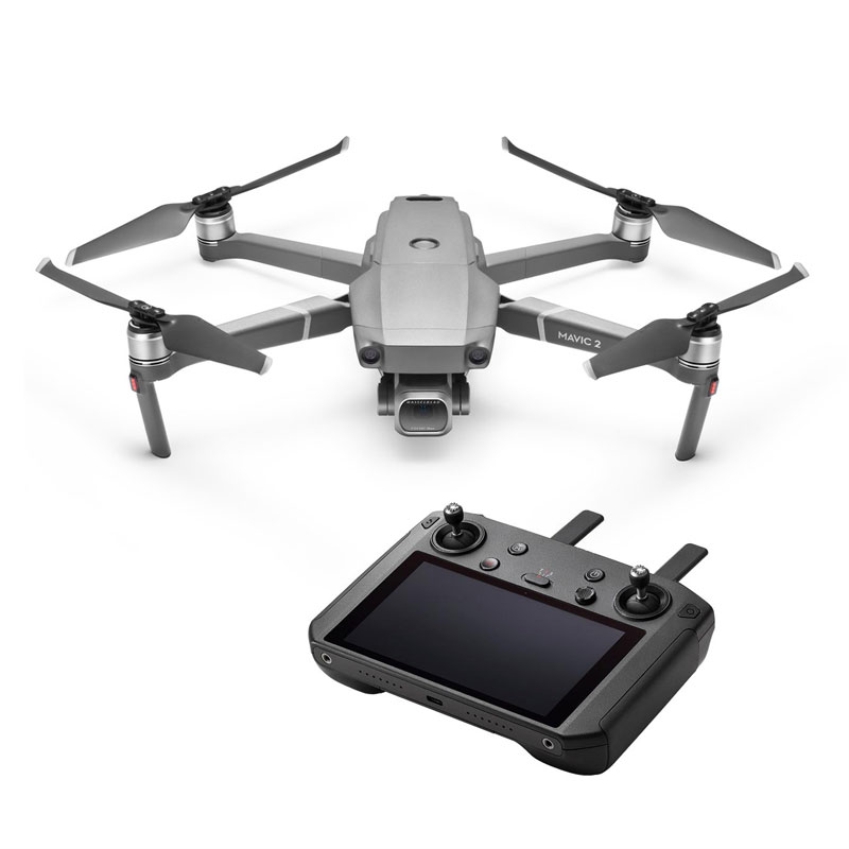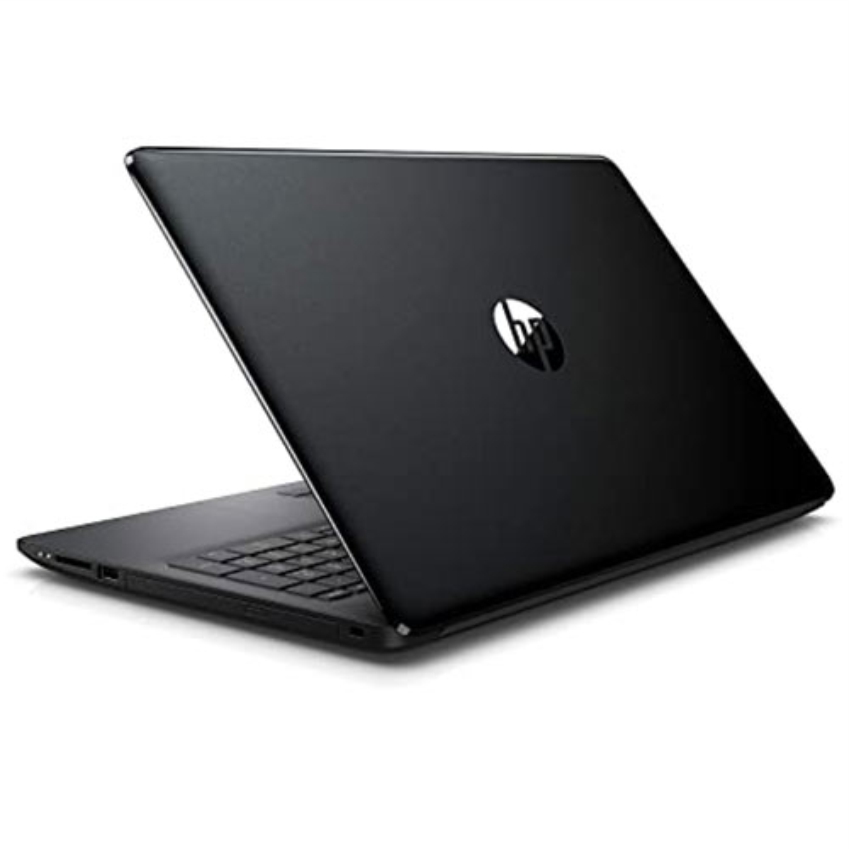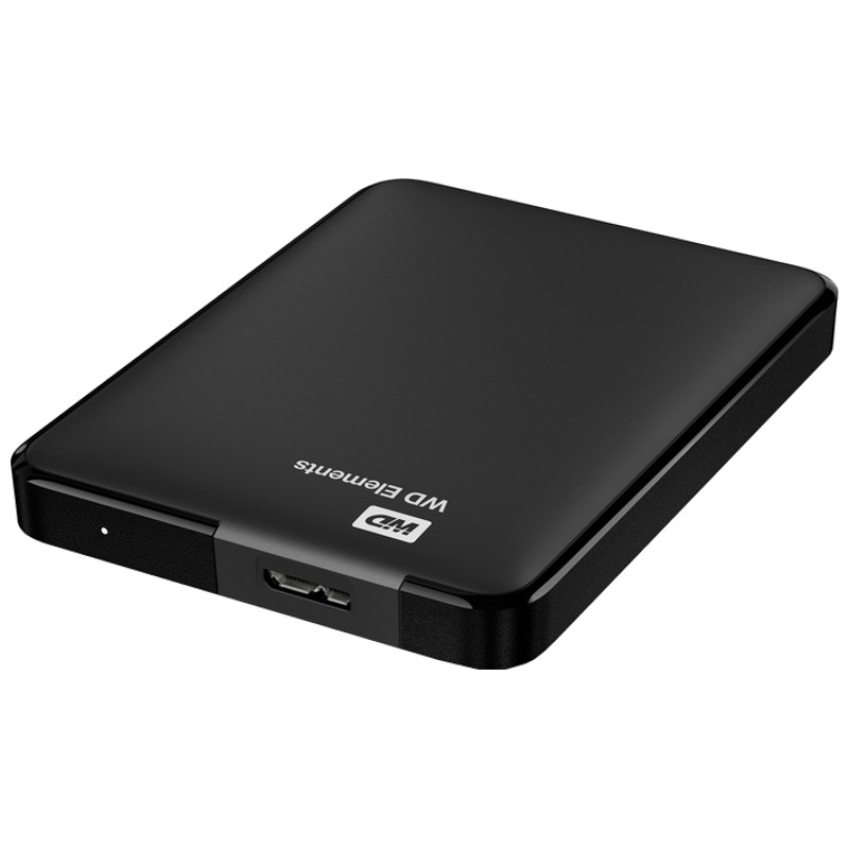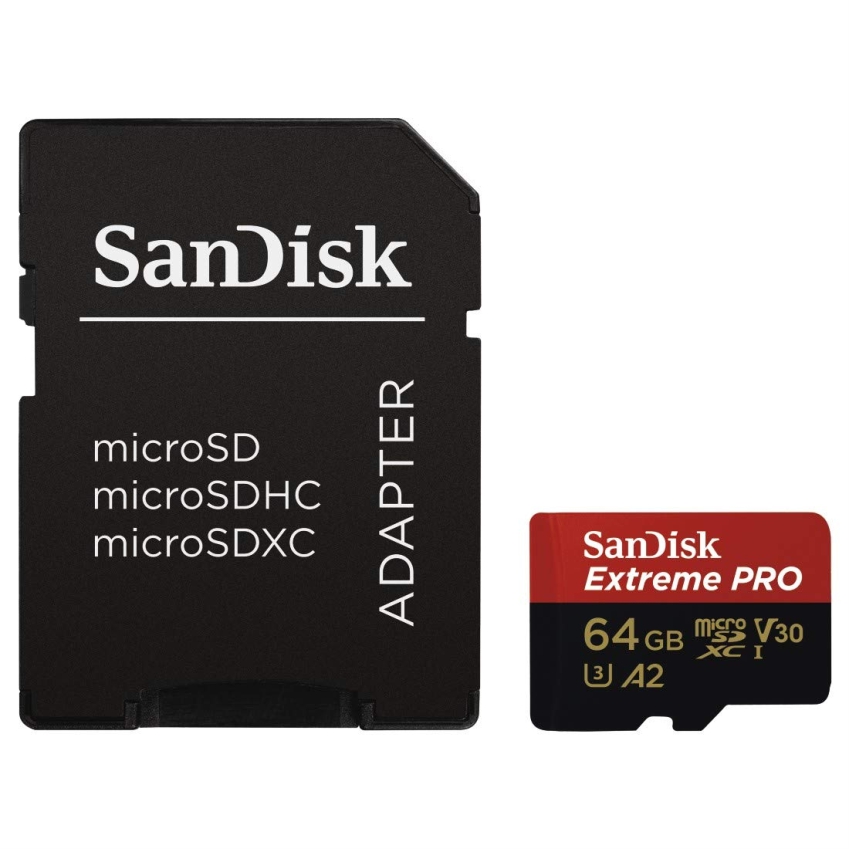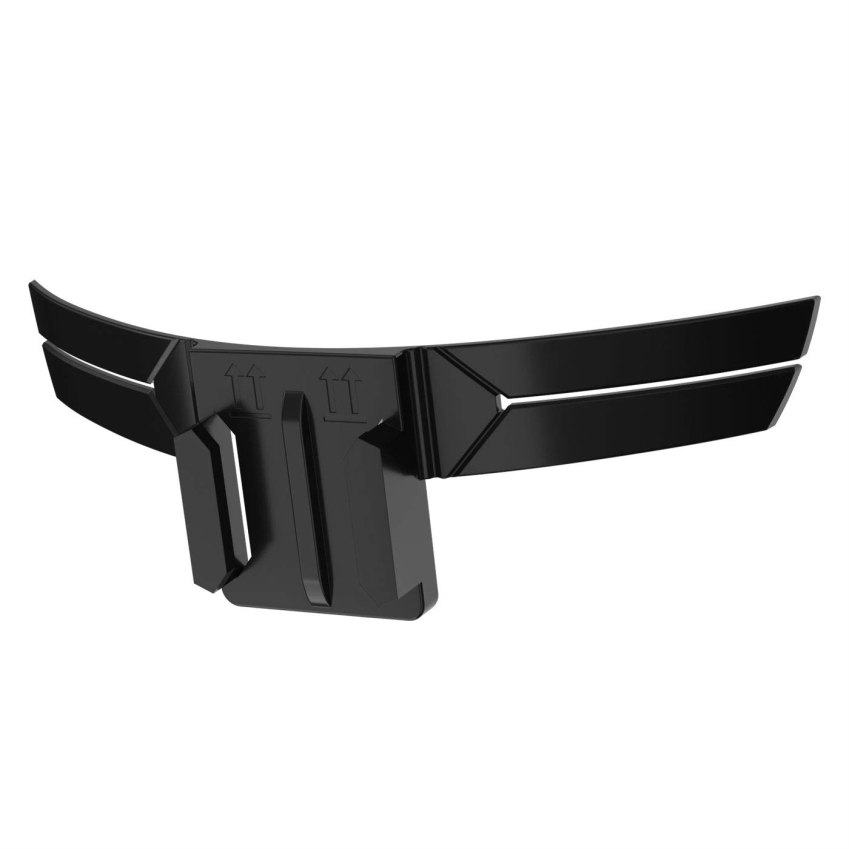 Apart from these, don't forget to carry all the chargers & some extra USB cables with you. And pack all these gears in a Waterproof & Impact resistant bag. Charge your batteries & power bank regularly to avoid sudden discharge. Because at some remote locations, you will not even get a power point for charging.
Capturing footage is a task that comes with great responsibility. Especially, when you are in a Military zone, you should always make sure that National Security is undistributed.

Best time to visit Leh-Ladakh
Once you prepare your luggage, now it's time to decide the best season for visiting Leh-Ladakh. Choosing the proper season is an important factor behind the success of your Leh-Ladakh road trip. With the arrival of summer, tourist season starts, as all the high passes are open. However, the first highway opens in mid-April which is the NH-1, Srinagar-Leh Highway via Zojila Pass. (Alt. 11649 ft.) And from mid-May, the Manali-Leh Highway also opens up via Rohtang Pass. (Alt. 13050 ft.)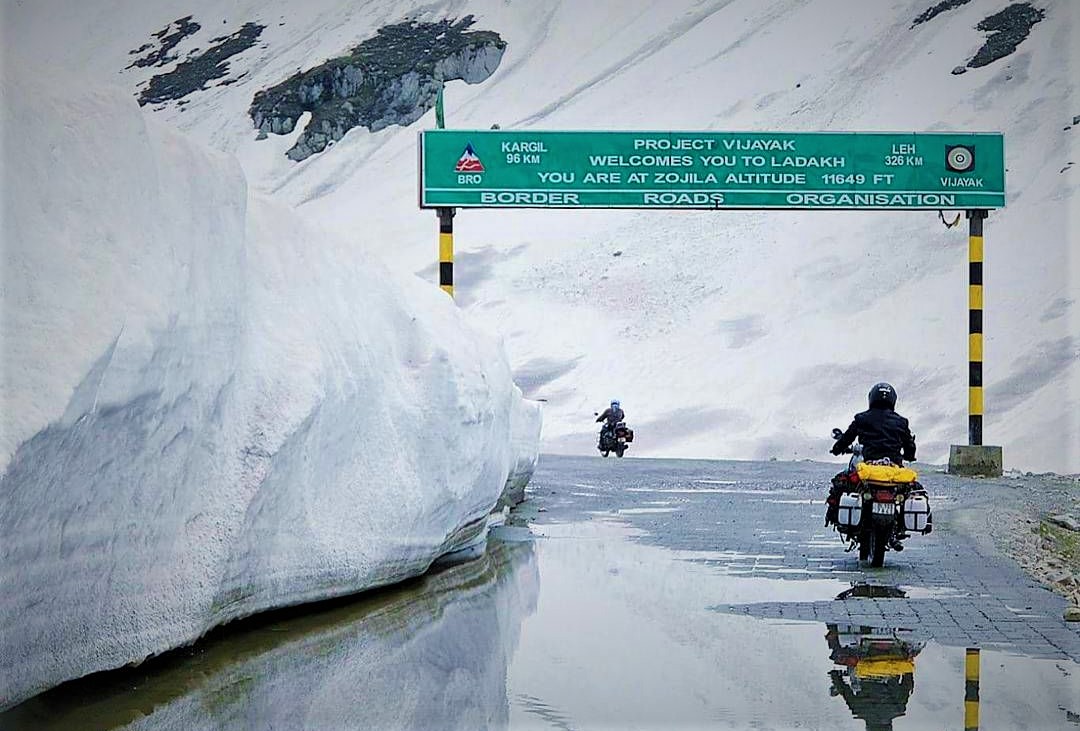 Summer Season (April - June)
With the beginning of April, the peak season starts in Leh-Ladakh. Most of the tourists & bikers visit Ladakh during this period. Therefore, everything becomes expensive including food & stay. But, if you want to experience the snow then, this is the best time to visit Leh-Ladakh.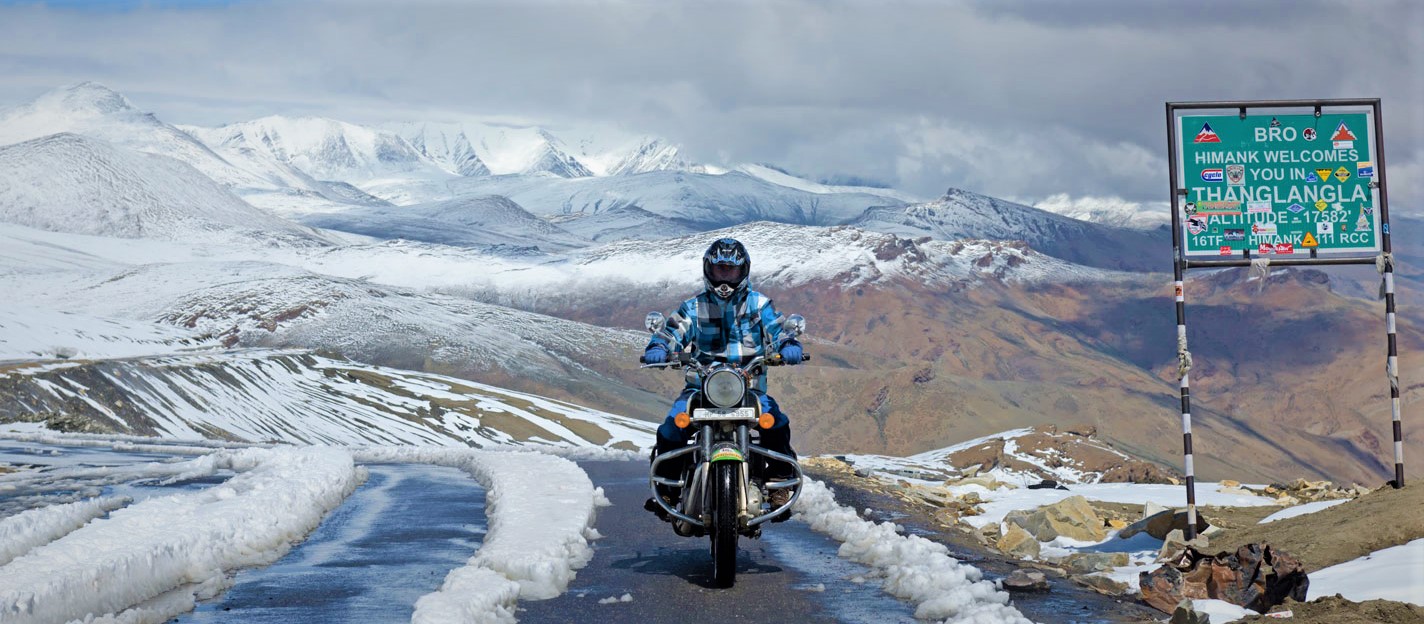 Monsoon Season (July-August)
After mid-July, the monsoon season starts here, which lasts till the end of August. During this, you may face extreme weather in Ladakh. With frequent landslides, roadblocks, black ice, etc.
Pre-winter Season (September - October)
September to mid-October is an amazing time to visit Leh and Ladakh. After the monsoon, the sky gets clear, the landscape becomes greener. Due to fewer tourists & bikers, you can get everything at a cheaper rate.
Winter Season (October-November)
By the end of October, the cold has completely taken over the area. The temperature drops below zero degrees at all locations. Almost all the tourists leave the place. Most of the hotels, guesthouses, and restaurants shut down their businesses and start leaving the place until next summer.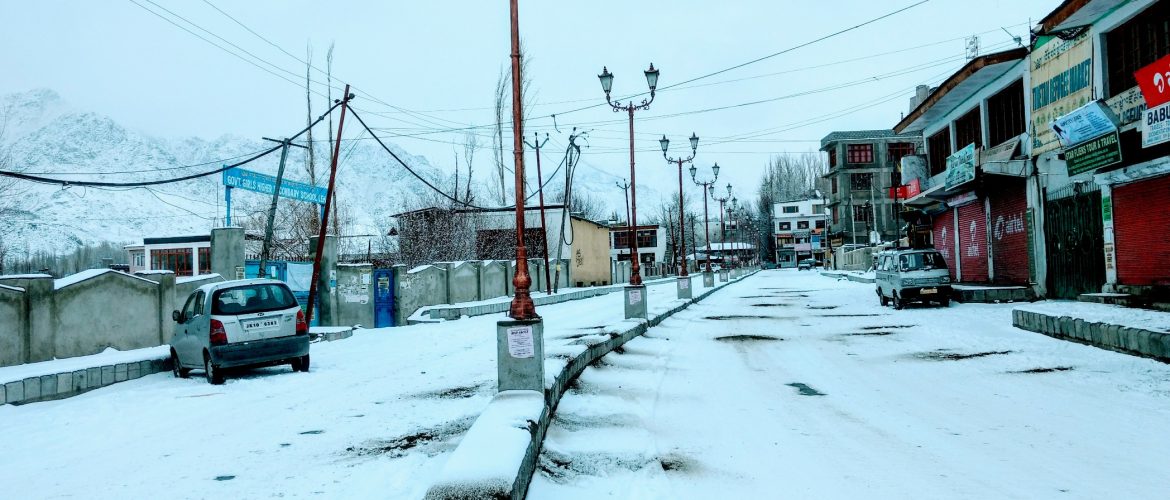 Full Winter Season (November to March)
This is the coldest time in Ladakh. Even the region gets completely cut off from the rest of India by road. The only way to reach Leh is by flight. From mid-January to mid-March, the adventure starts. The tourists arrive in Ladakh for the famous Chadar Trek, where they walk over the frozen Zanskar River.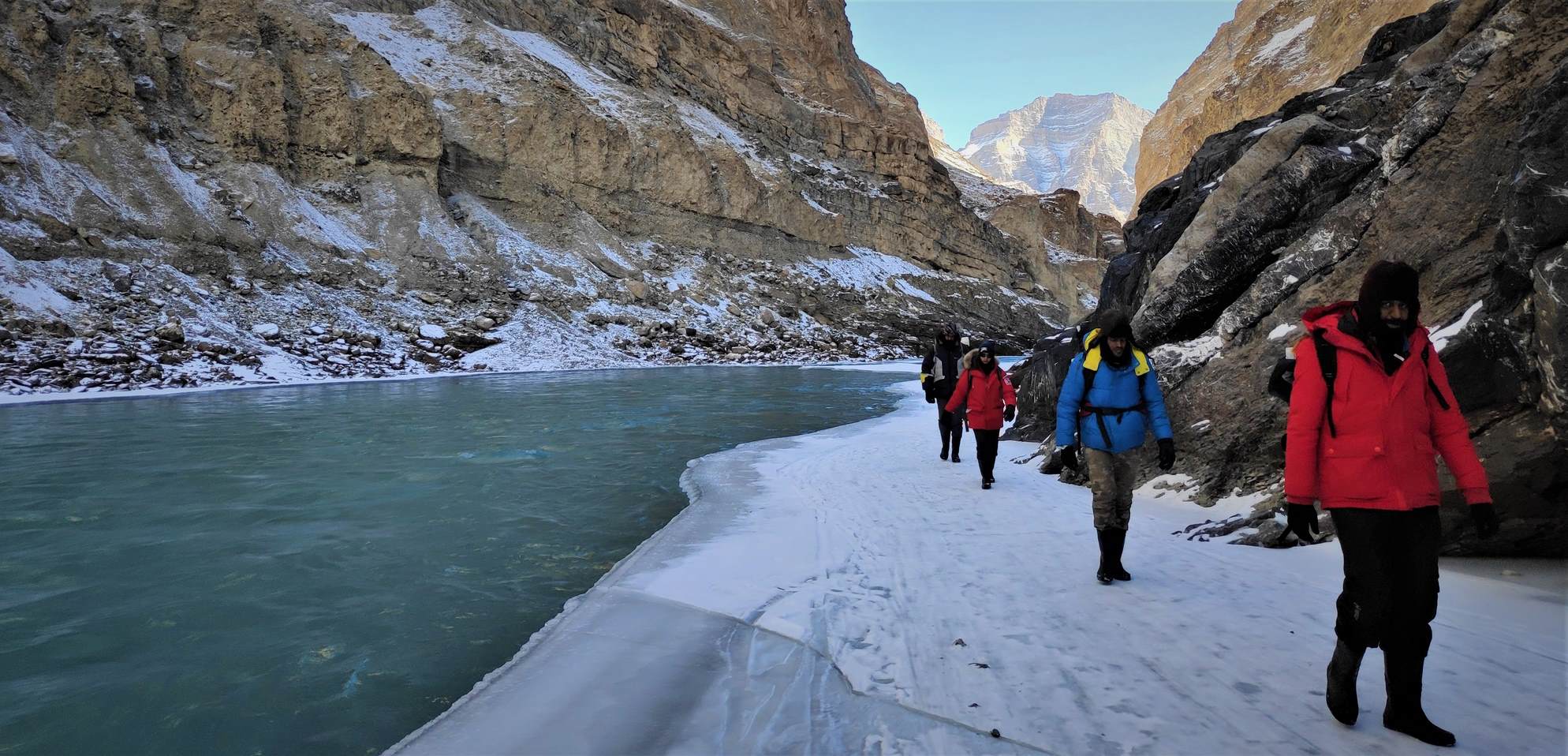 In Leh-Ladakh every season has its own charm, and it's totally depending upon you, which type of adventure you like. 
Leh-Ladakh Route Planning
The next important step is to choose your route. There are two routes popular among the riders. Both routes start from Delhi. Further, you have two options, one is from Manali & other is via Srinagar. However, for a return journey, you also have two choices. Either you can return by the same route or choose an alternate one. 
Route 1: Delhi → Srinagar → Leh → Khardung La → Nubra Valley → Pangong Tso → Karu → Sarchu → Manali → Delhi.
Route 2: Delhi → Manali → Sarchu → Leh → Khardung La → Nubra Valley → Pangong Tso → Leh → Srinagar → Delhi
Distance: Approximately 2,850 km for both routes.
Both routes have their own characteristics. The srinagar to Leh route offers better road conditions and picturesque views. Whereas the route from Manali offers more scenic views but with extremely rugged terrain. Which increases the level of difficulty and danger as well. 
However, there is good news for all riders!
Rohtang Tunnel (Atal Tunnel)
On 3rd October 2020, The newly constructed Rohtang Tunnel aka the Atal Tunnel was inaugurated by our Hon. PM Shri Narendra Modi. This tunnel will start from Dhundi (south portal) and ends at Sissu (north portal). This 8.8 km long tunnel will reduce the distance between Manali and Keylong by about 46 km. The Rohtang tunnel will be one of the longest road tunnels in India built at an altitude of 3100 mt.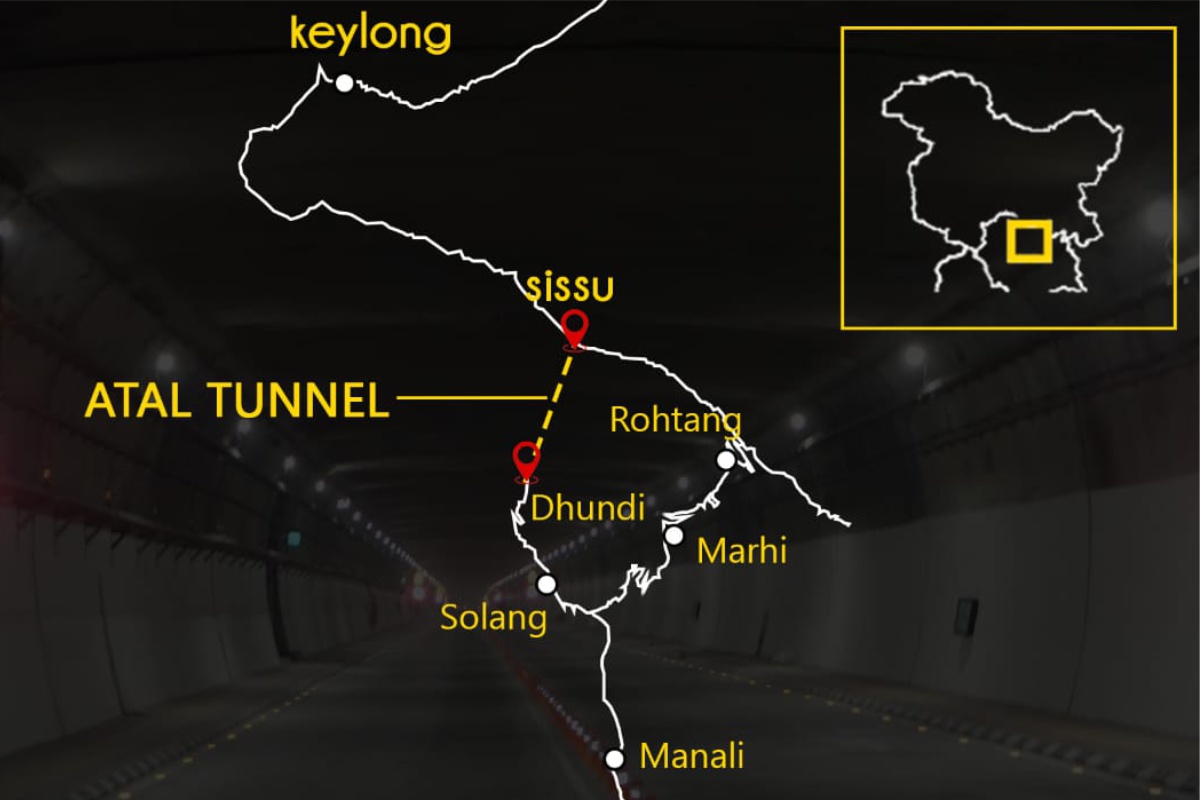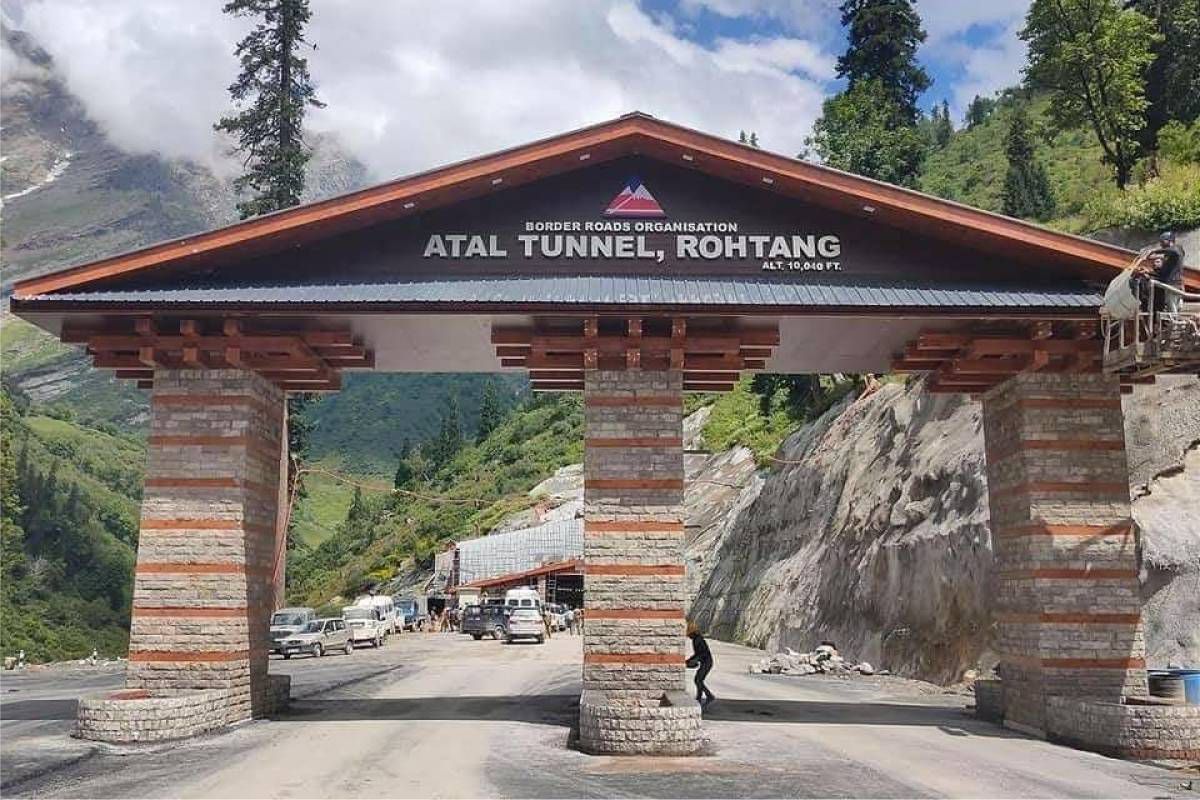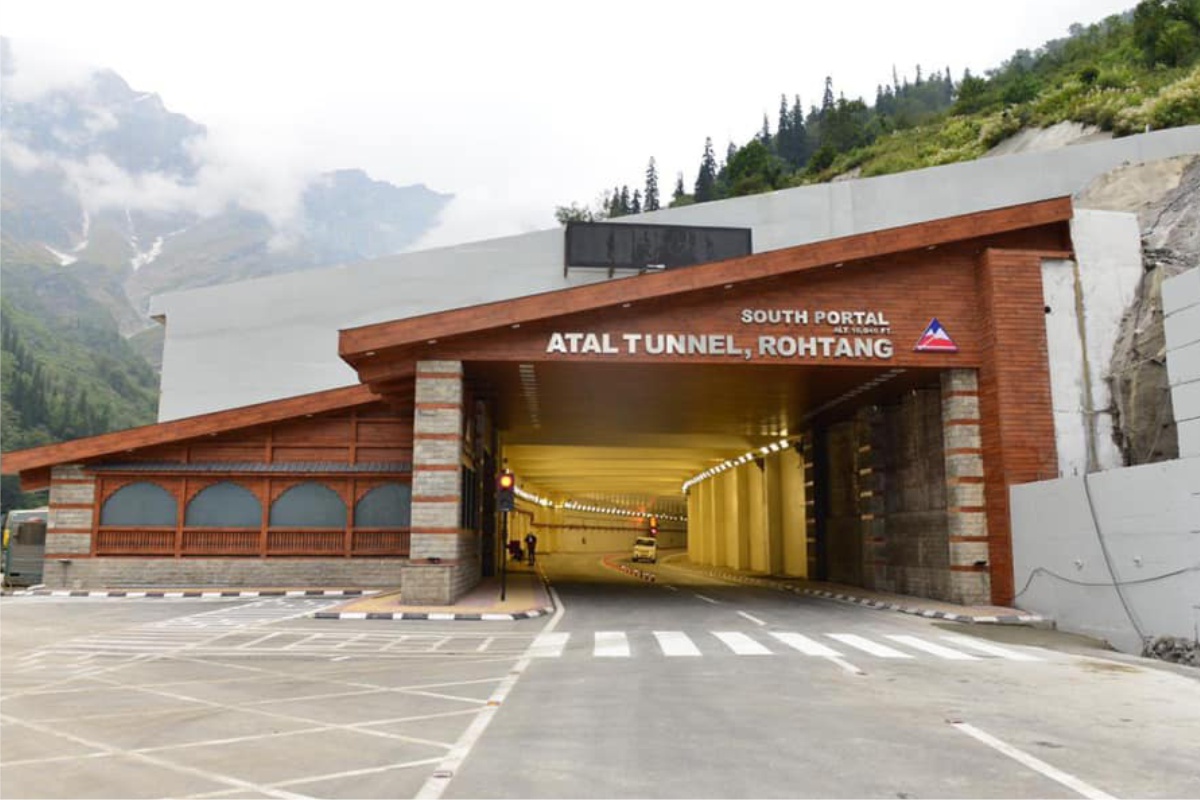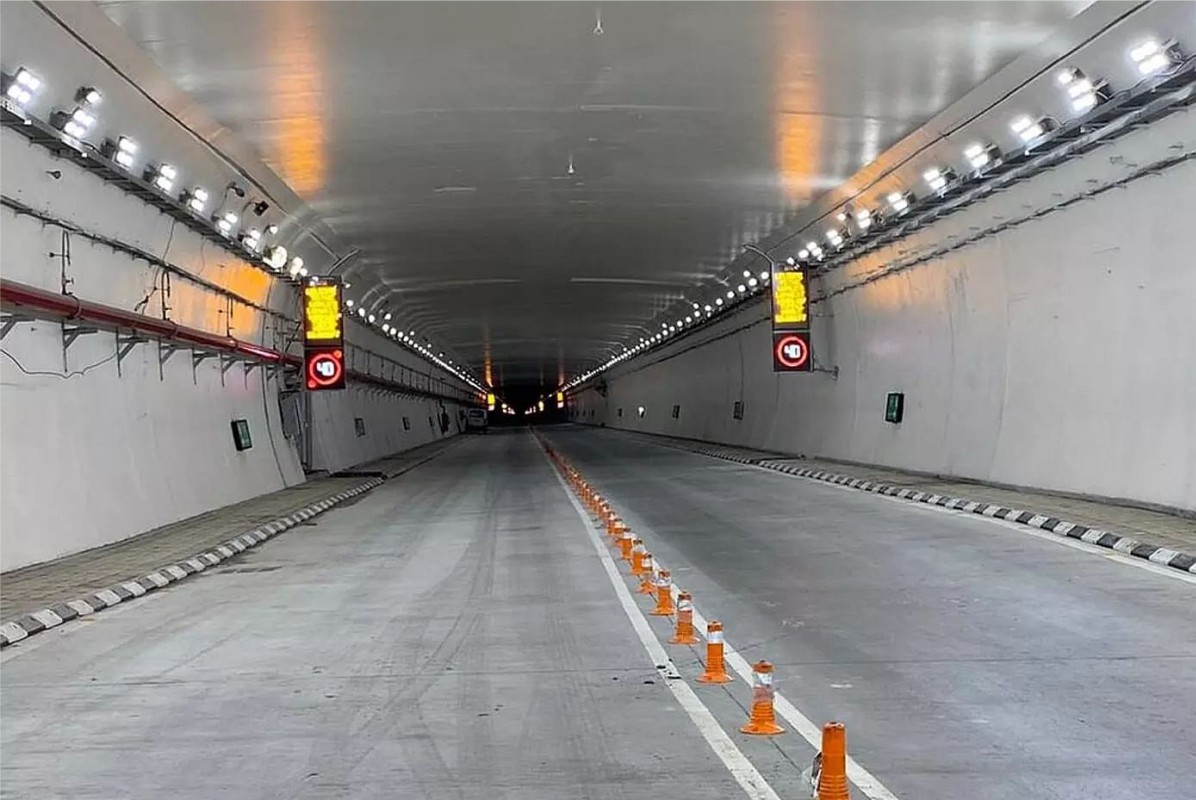 Our route (Mumbai to Leh)
Our journey will start from Mumbai, the distance from Mumbai to Leh is approximately 2,845 km. I have often seen many riders riding in a hurry. They just focus on their final destination & skip many important places which are coming on the way. I personally believe that we should enjoy our journey, so we decide to spend enough time at each & every location coming on the way.
Srinagar to Leh via Gulmarg & Sonamarg (517km)
After spending one day in Srinagar, the next day we will be leaving for Sonamarg via Gulmarg. We will have our night stay in Sonamarg, &  the next morning we will proceed to Leh via Kargil. We have chosen the Srinagar route because in this route the altitude rises gradually. As a result, your body gets used to high altitudes & which reduces the chances of AMS. 
Leh Sightseeing (Alt. 11,562 ft.)
On our first day in Leh, we will be exploring places in Leh namely, Shanti Stupa, Leh Palace, Gurudwara Pathar Sahib, Magnetic Hill, Spituk Monastery, Hall of Fame, Thiksay Monastery, and Leh Market. This would also help us in acclimatization. We will also be visiting the DM office to put a Hanle & Umling la Stamp on our ILP permit on the same day.
I would like to mention one more important thing. Throughout the entire Leh-Ladakh road trip, you will be passing through various altitudes. So, you might face some difficulties in breathing. Therefore, I recommend you to travel taking proper halts. Keeping this point in mind, I have also mentioned the altitude of every place which we will be visiting.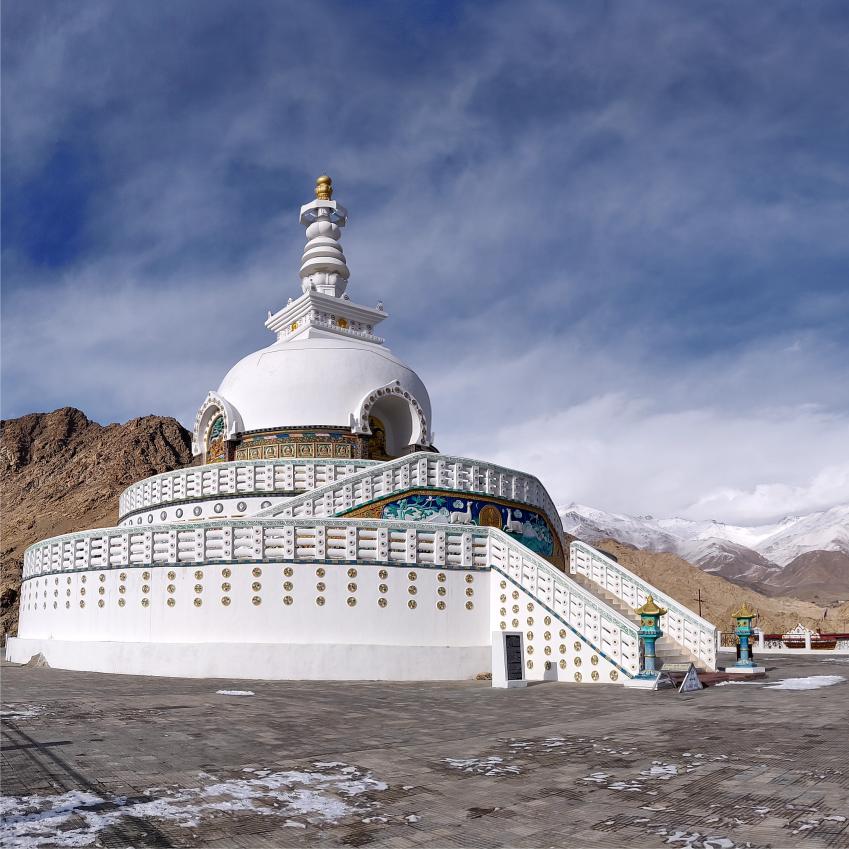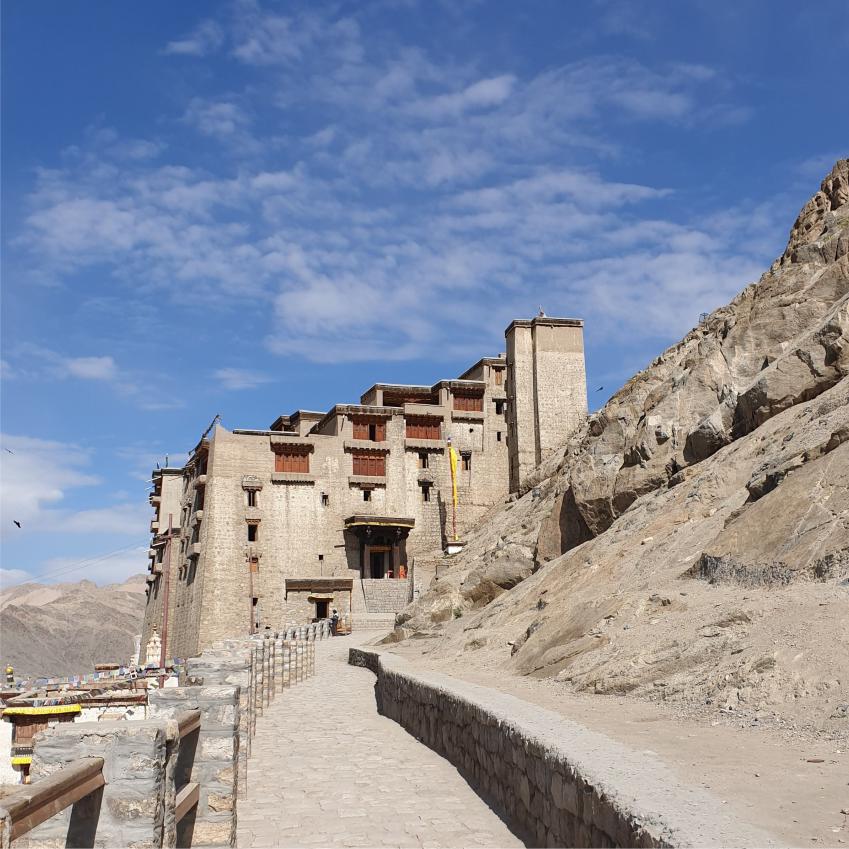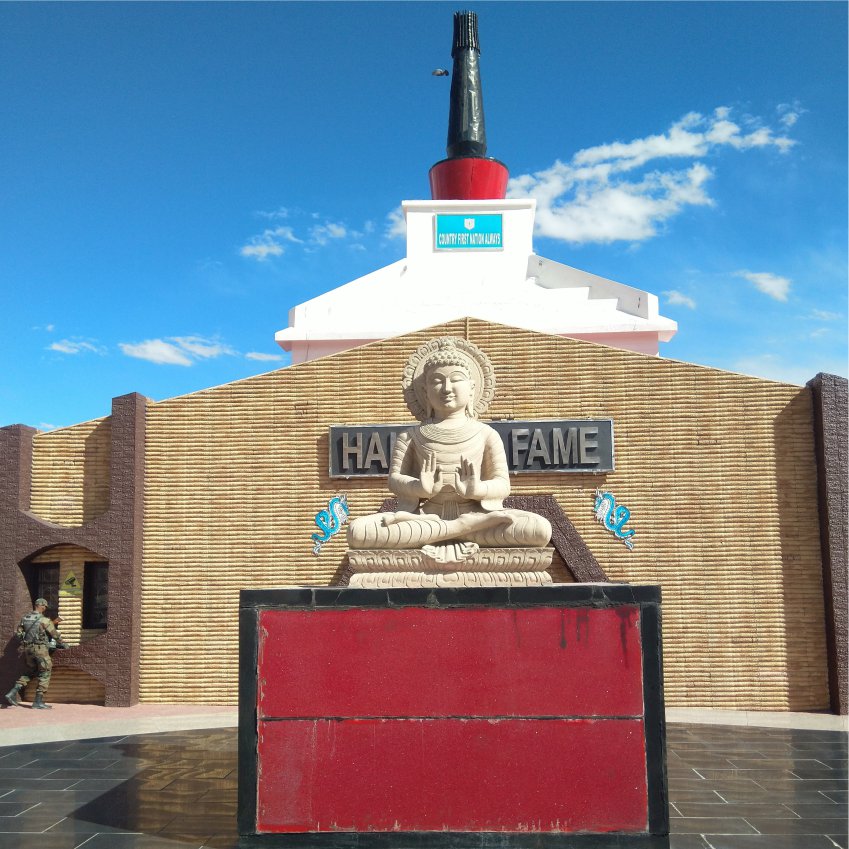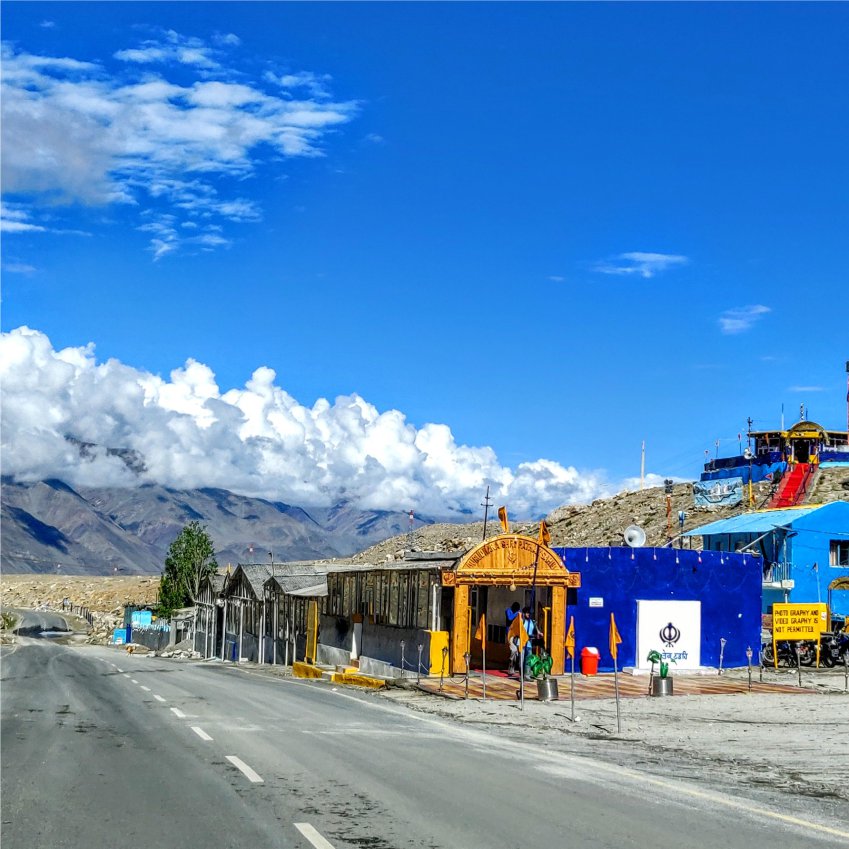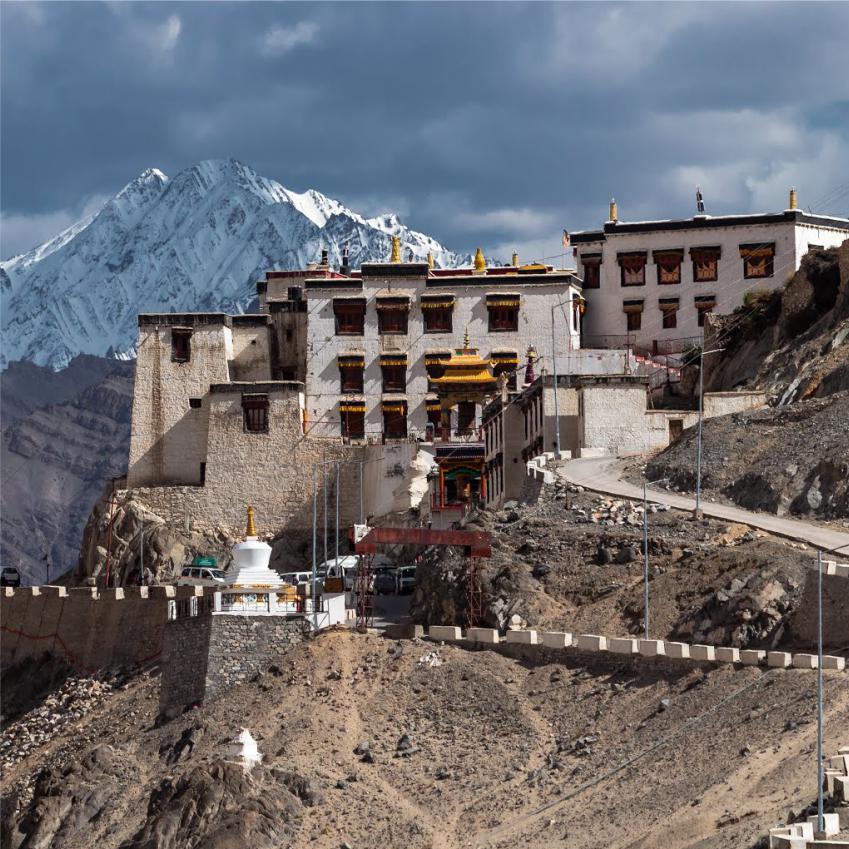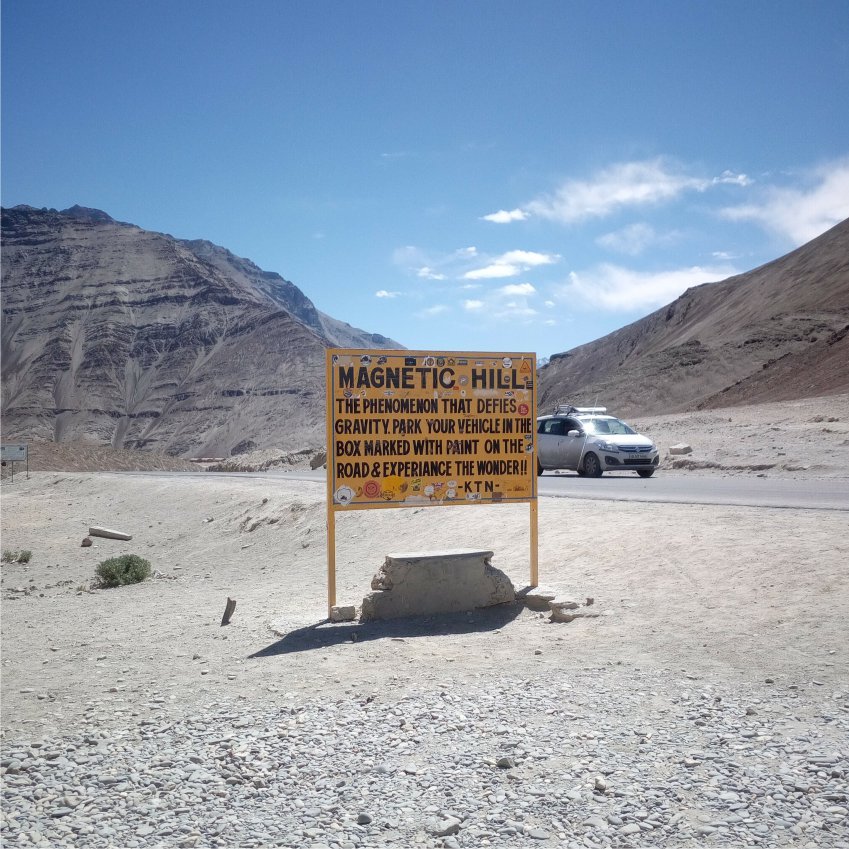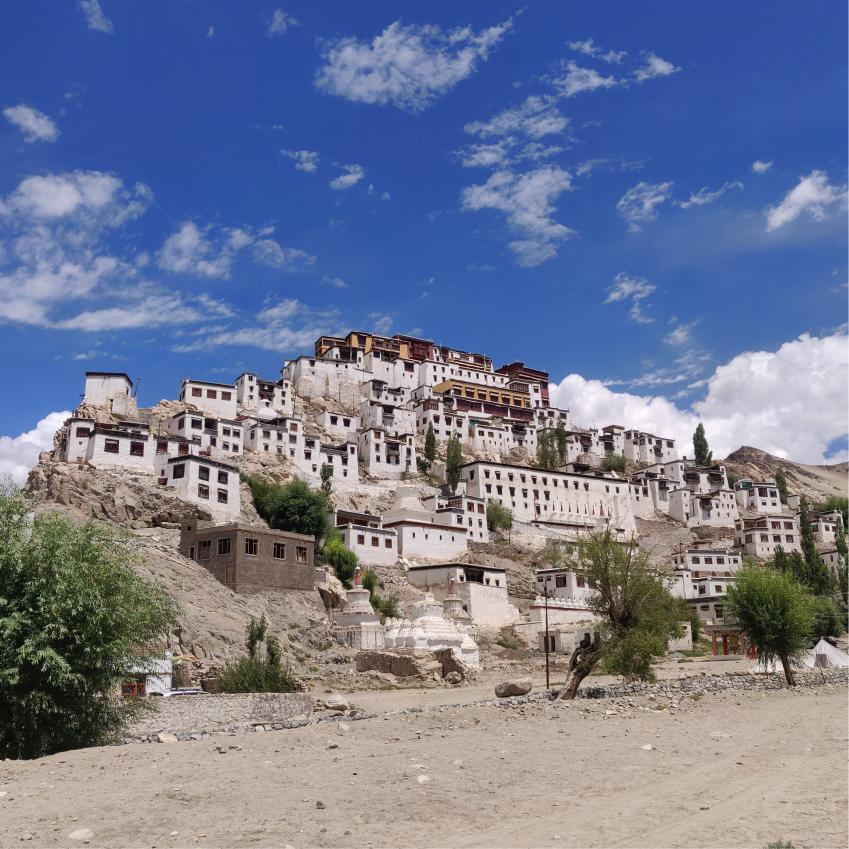 Leh - Khardung la pass - Turtuk (Alt. 11,562 - 18,380 - 9,846 ft.)
The next day, early morning we will be proceeding to Khardung la Pass, the highest motorable road in the world at an altitude of 18,380 ft. From there we will be going towards Nubra valley via Khalsar – Diskit and will Reach Hunder. This place is famous for its cold desert & double Hump Camels. Later we will have our night stay in Hunder.
Our Route: Leh – Khardungla Pass – Khalsar – Diskit – Hunder (Total distance 165 km)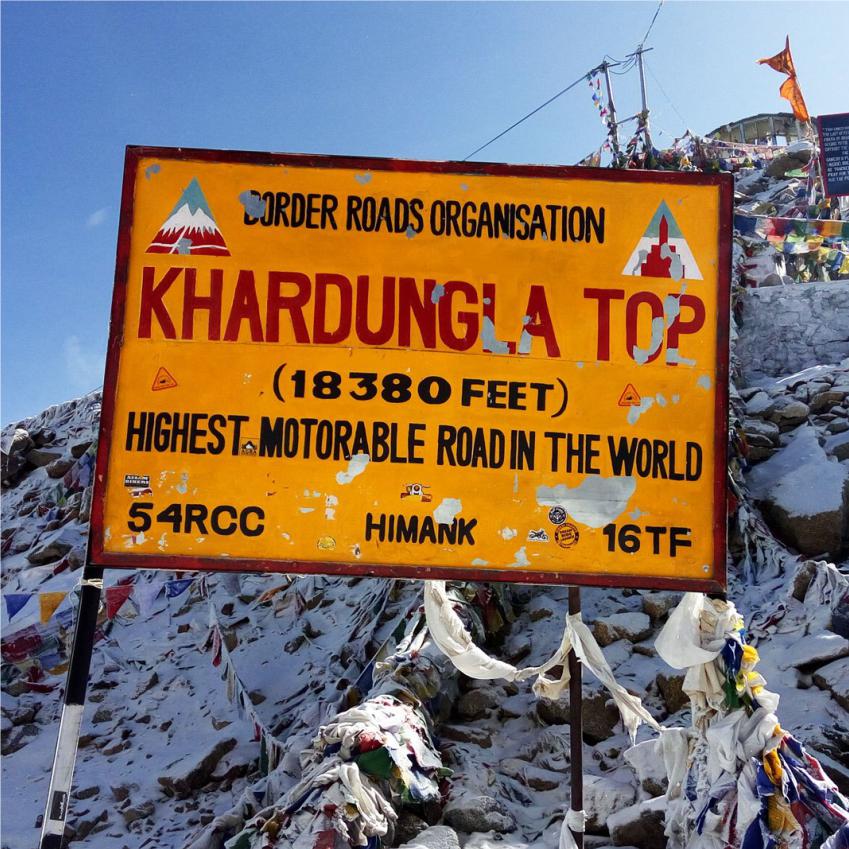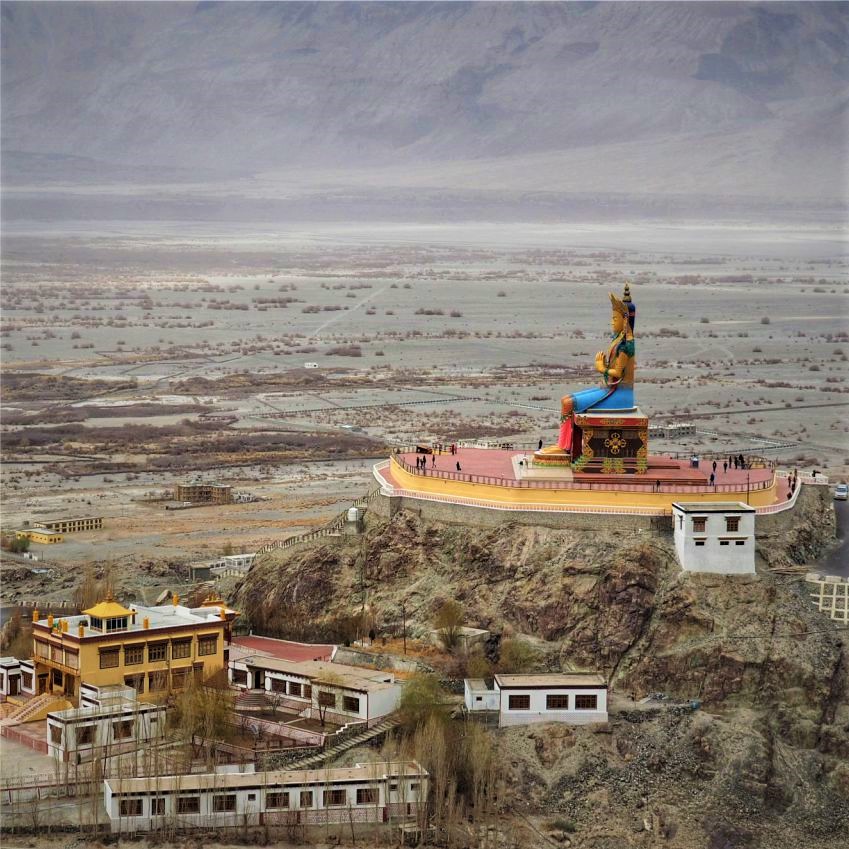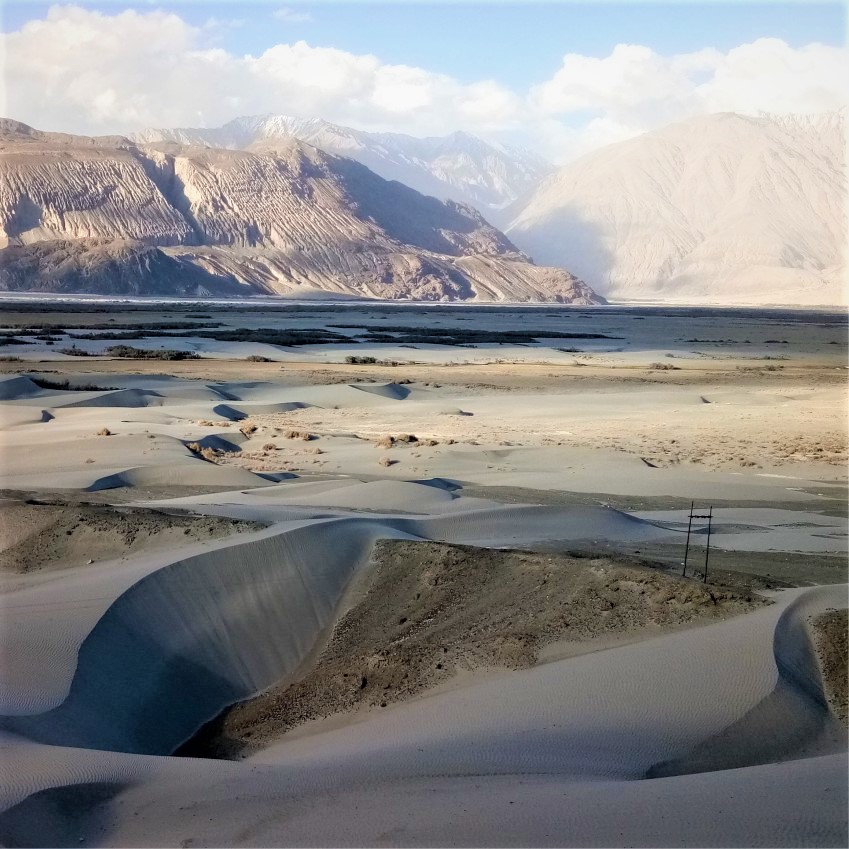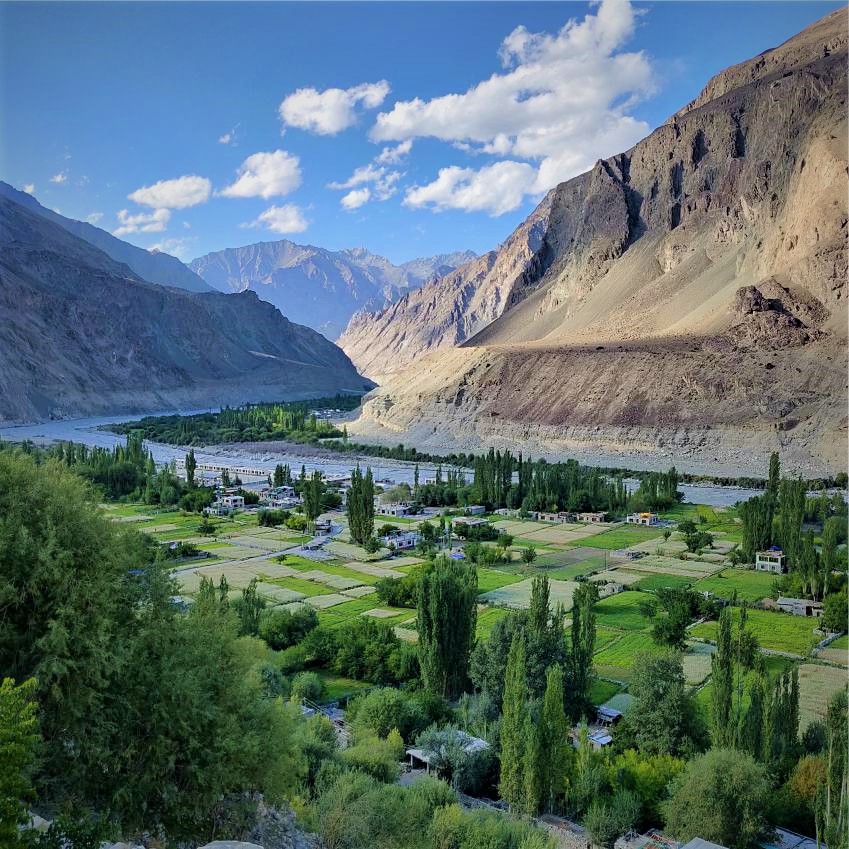 Hunder - Turtuk - Tykashi - Thang - Hunder (Alt. 9,846 - 12,000 ft.)
In the morning, first, we will be visiting Thang, The Last Village in India via Turtuk and Tyakshi. We will be spending some time there, and then we'll continue our journey back to Hunder. Then we will be visiting Siachen Base camp. Earlier, a special permit was required to visit Siachen. But, recently Defense Minister Rajnath Singh announced that tourists can now visit Siachen Glacier, which is the highest battlefield and one of the most difficult terrains on Earth. However, you require a separate permit to visit Siachen. 
Nevertheless, there is no clarity on how to apply & from where you will get the permit. But from Panamik  Army Check Post you can show your existing permit & providing your ID details they will allow you to visit Selfie Point & OP Baba Temple. We will try to spend our night in a Homestay in Warshi. 
Our Route: Turtuk – Tyakshi – Thang – Khalsar – Sumur – Panamik – Sasoma – Warshi – Siachen Base Camp – Warshi.  (Total distance 220 km)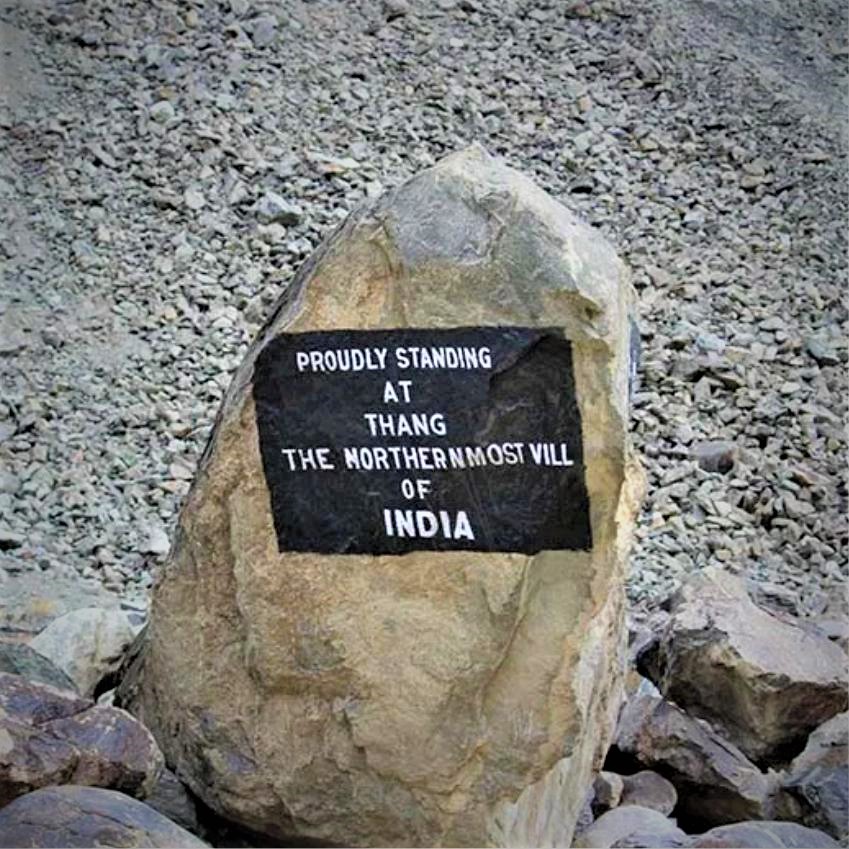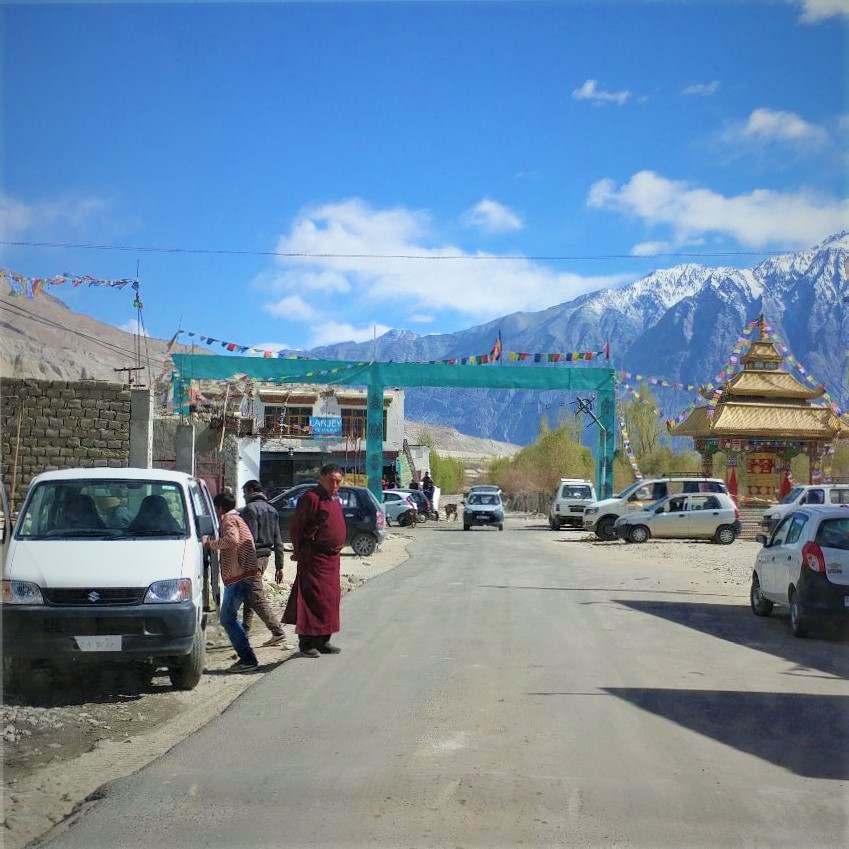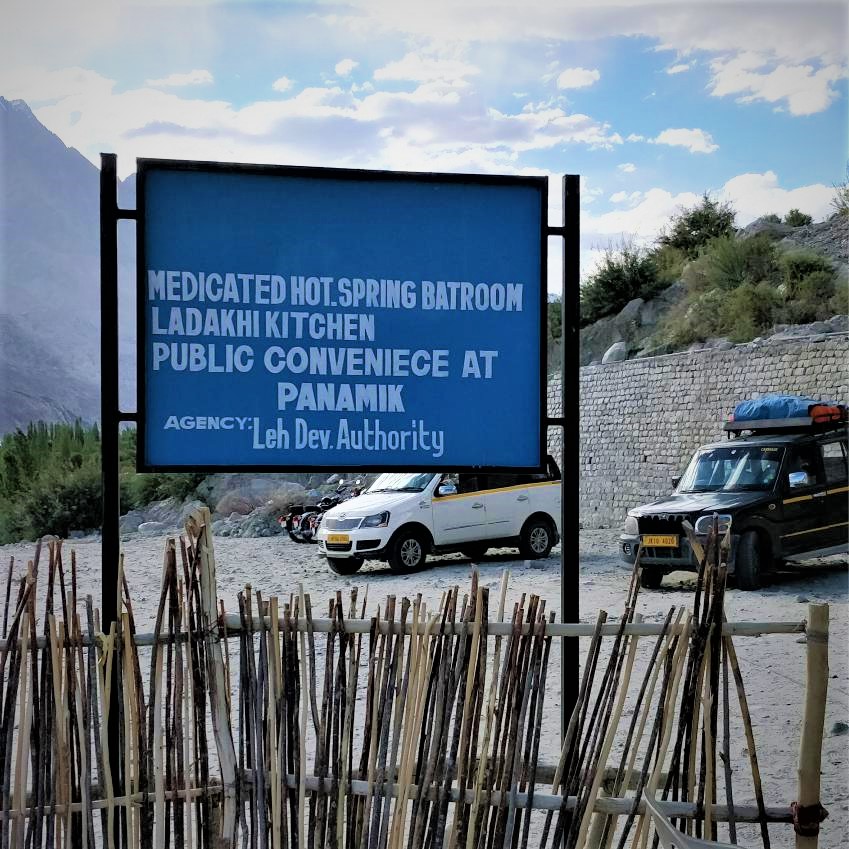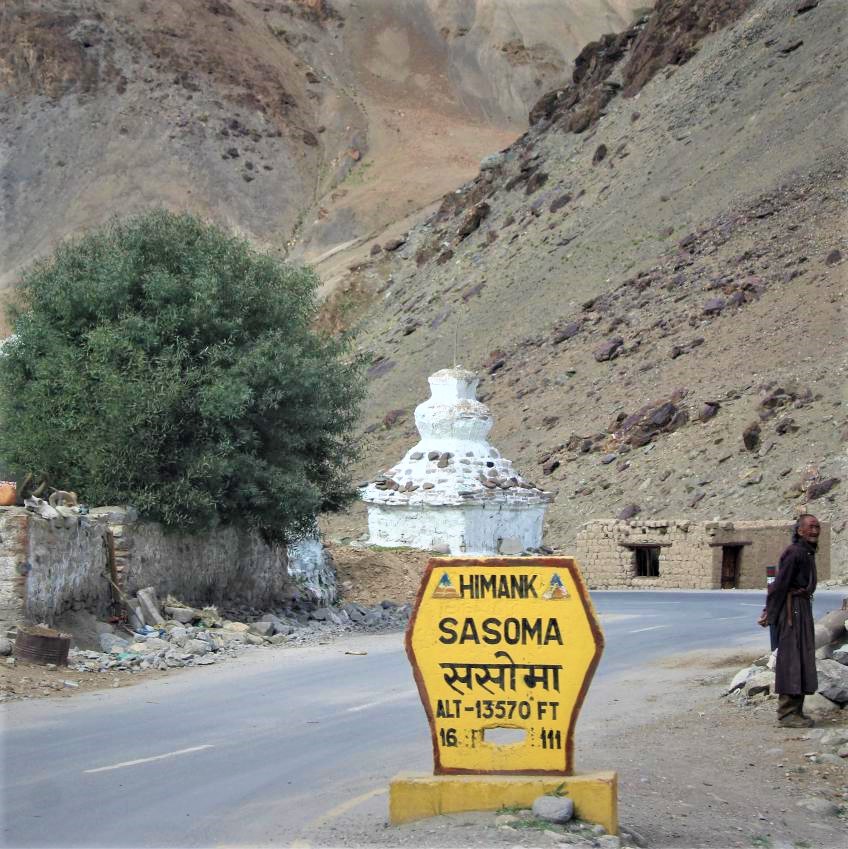 Warshi - Khalsar - Pangong Tso (Alt. 12,000 - 13,860 ft.)
The next day, we will be visiting the iconic Pangong Tso. Pangong lake is a bit far away from Warshi, so we need to start our journey as soon as possible. Because we need to reach Pangong lake before sunset. The starch of Pangong lake is very long. There are many tents stays available here for tourists. We will be spending our nights in tent stays or homestays near Spangmik, Man, or Merak Village.
Our Route: Warshi – Khalsar – Agham – Shyok – Durbak – Tangtse – Spangmik – Pangong lake. (Total distance 235 km)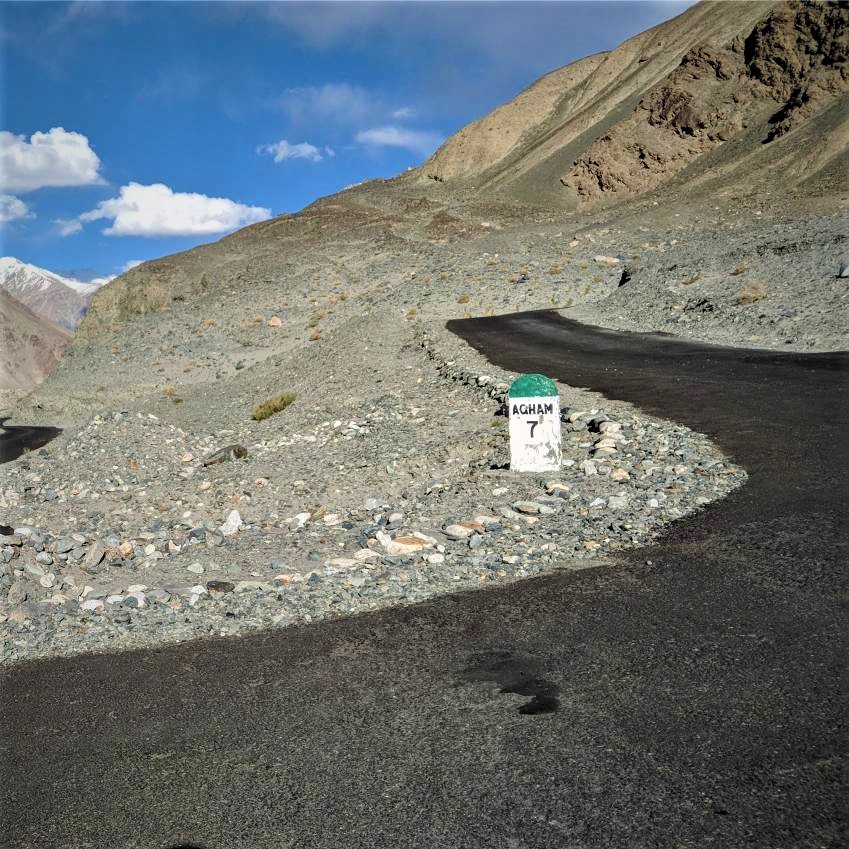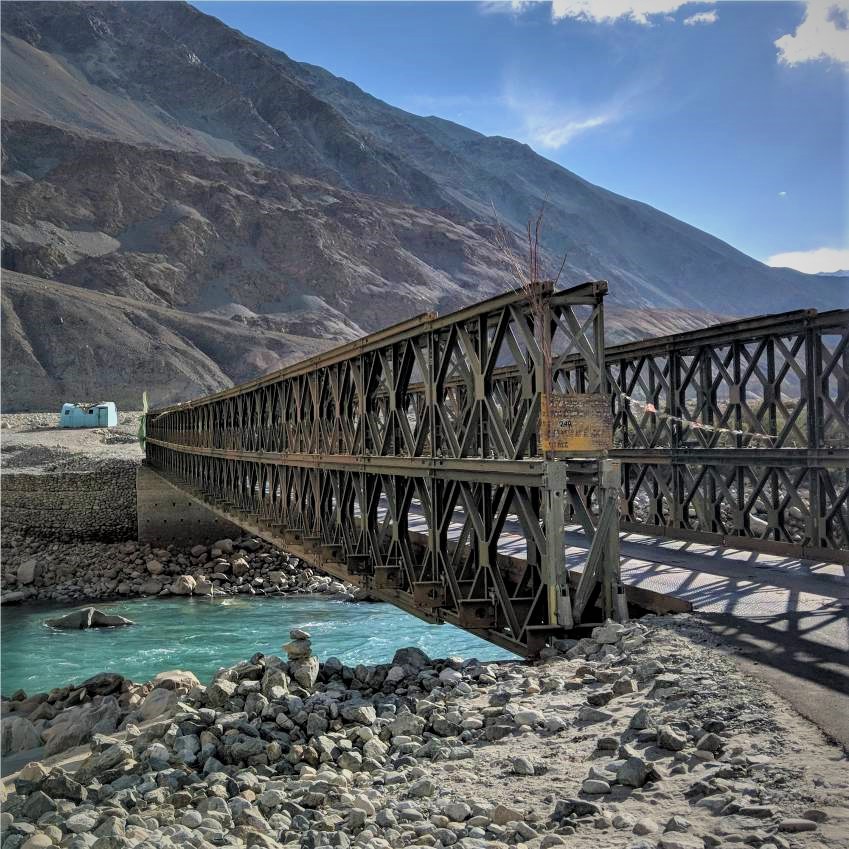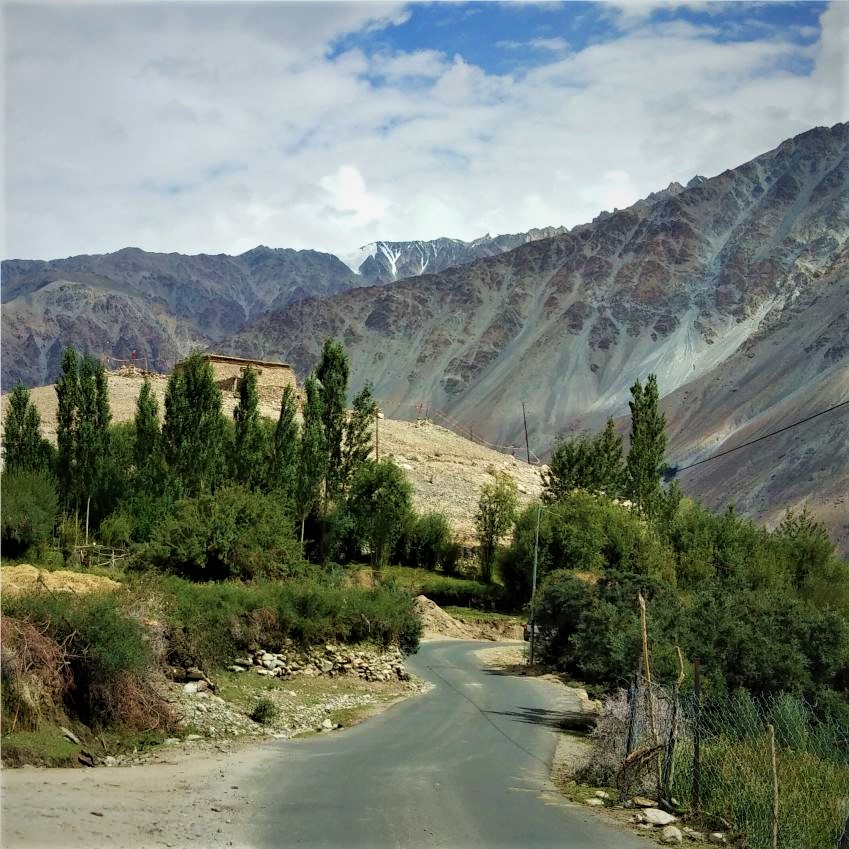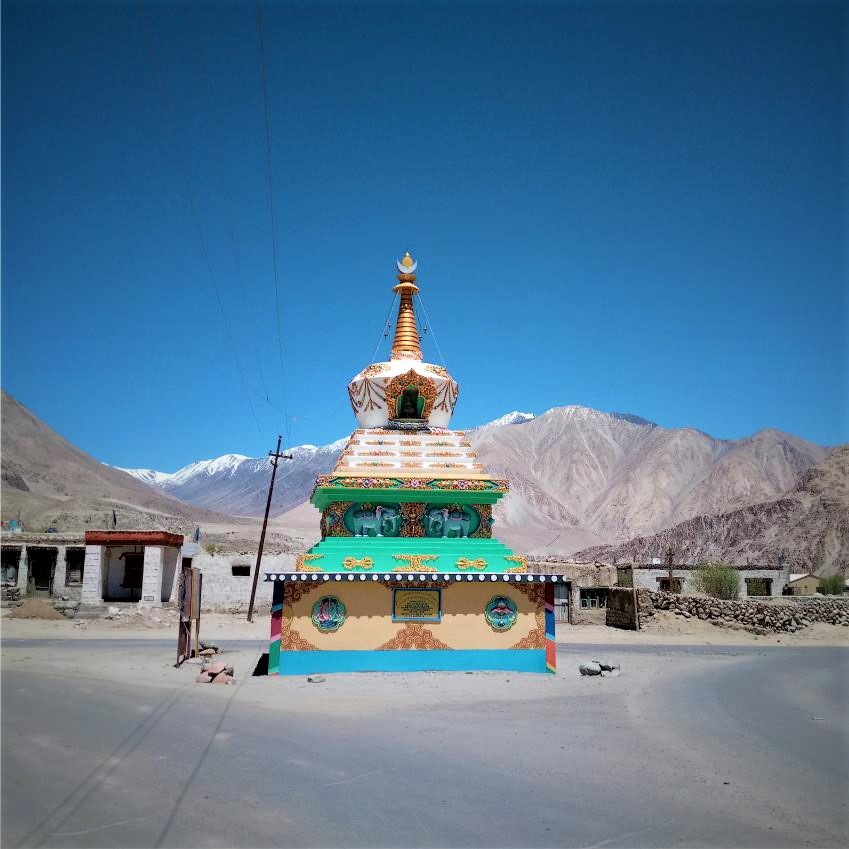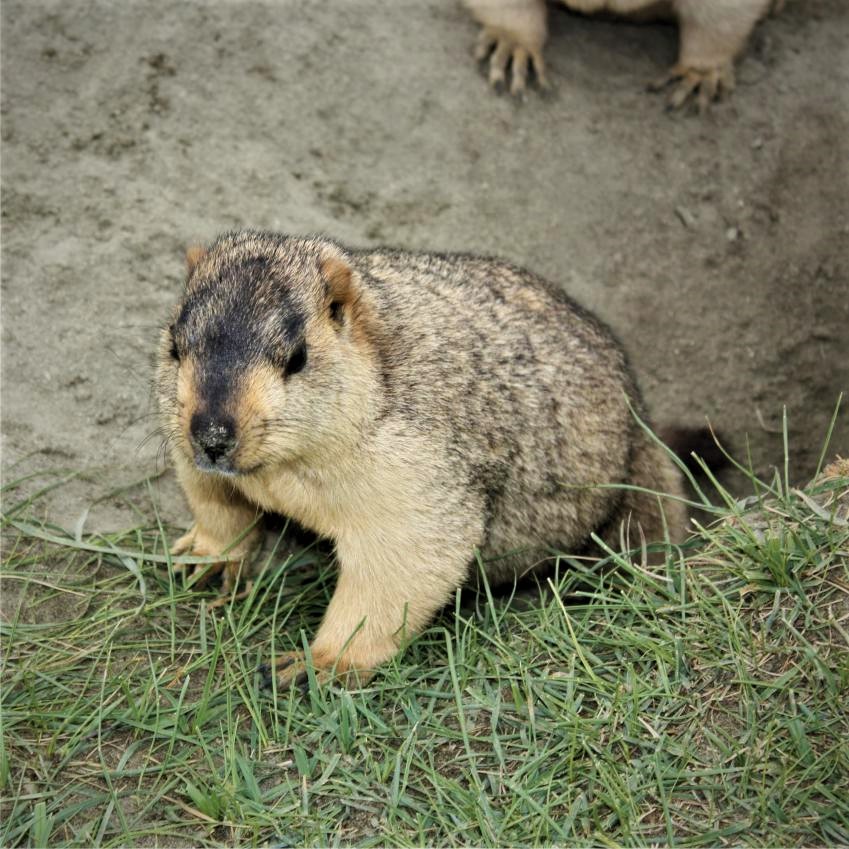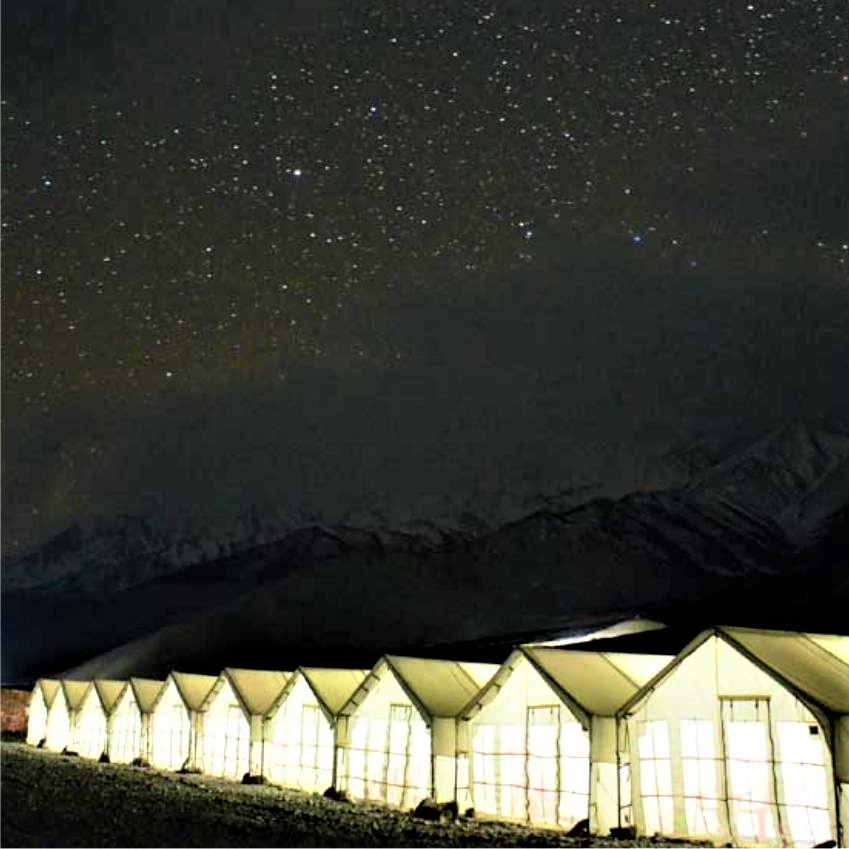 Pangong Tso - Hanle (Alt. 13,860 - 14,800 ft.)
Here we will get up before Dawn to capture the time-lapse of this Beautiful lake. After spending some time we will start our journey toward Hanle. But Hanle is a bit far away from Spangmik & road condition is not good. Hence, we will try to reach Hanle as soon as possible. We will be staying in Home Stay here.
Our Route: Spangmik – Merak – Chushul – Loma Bend – Hanle . (Total distance 162 km)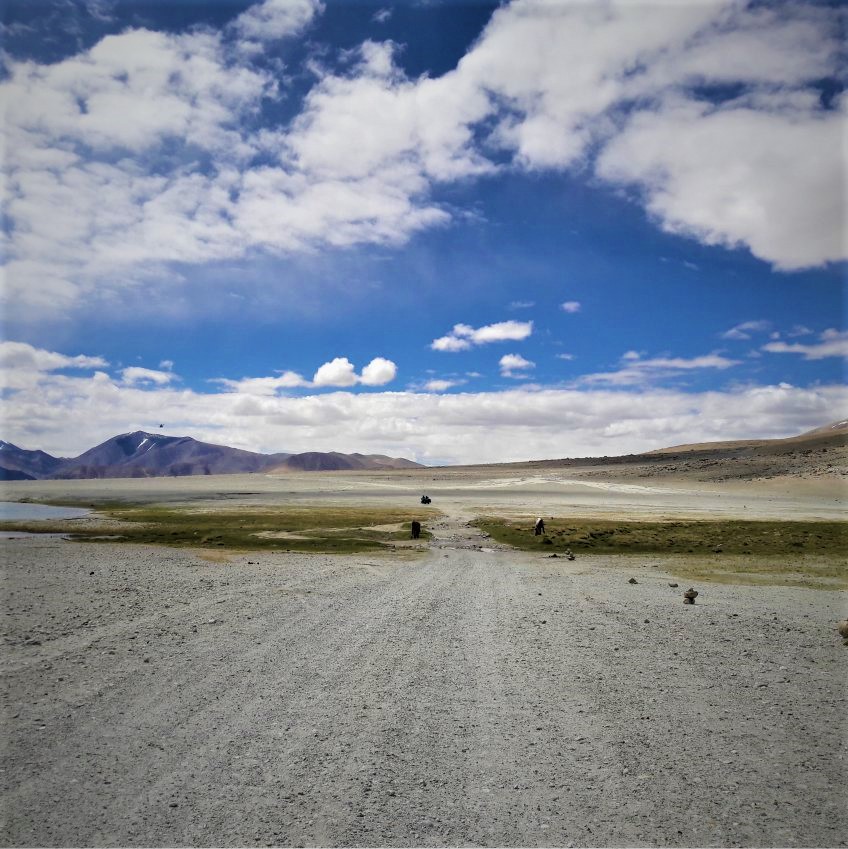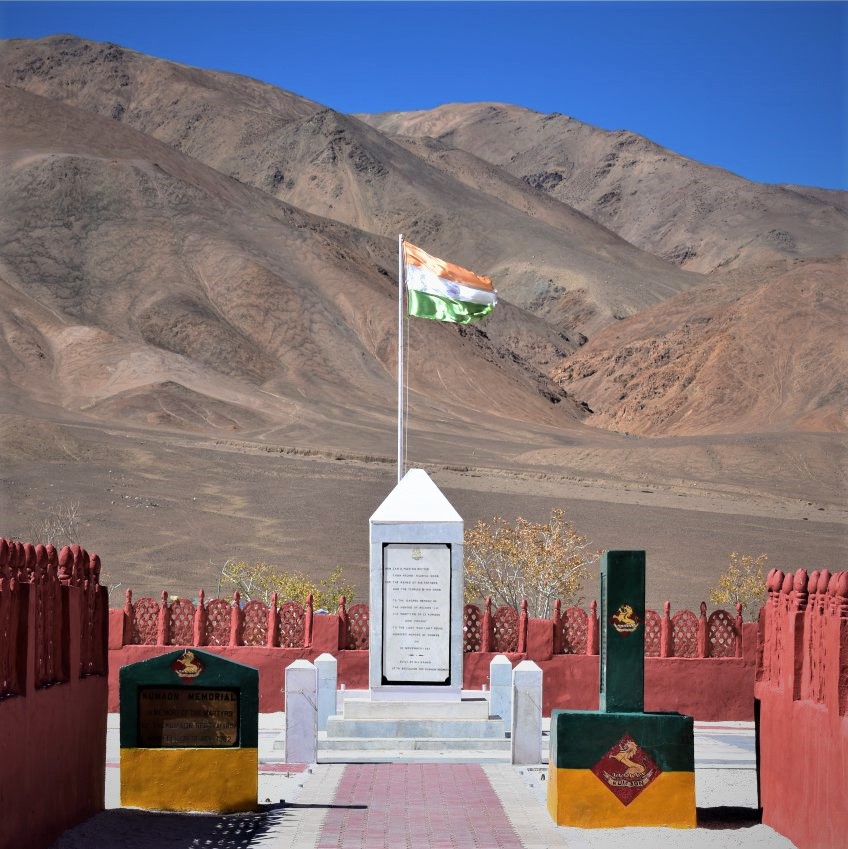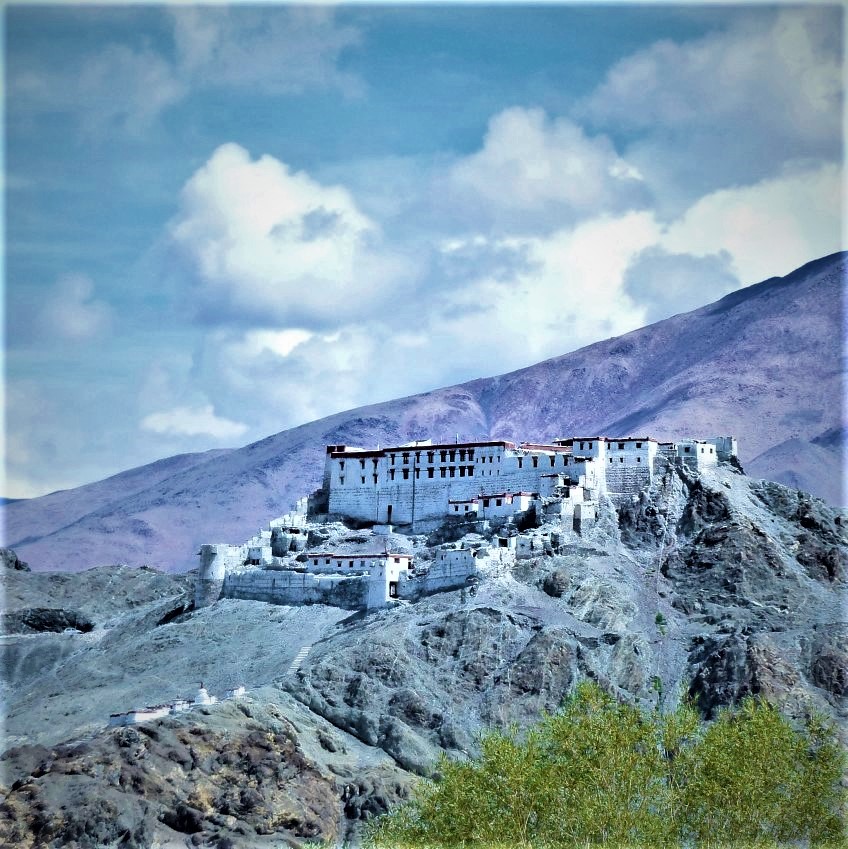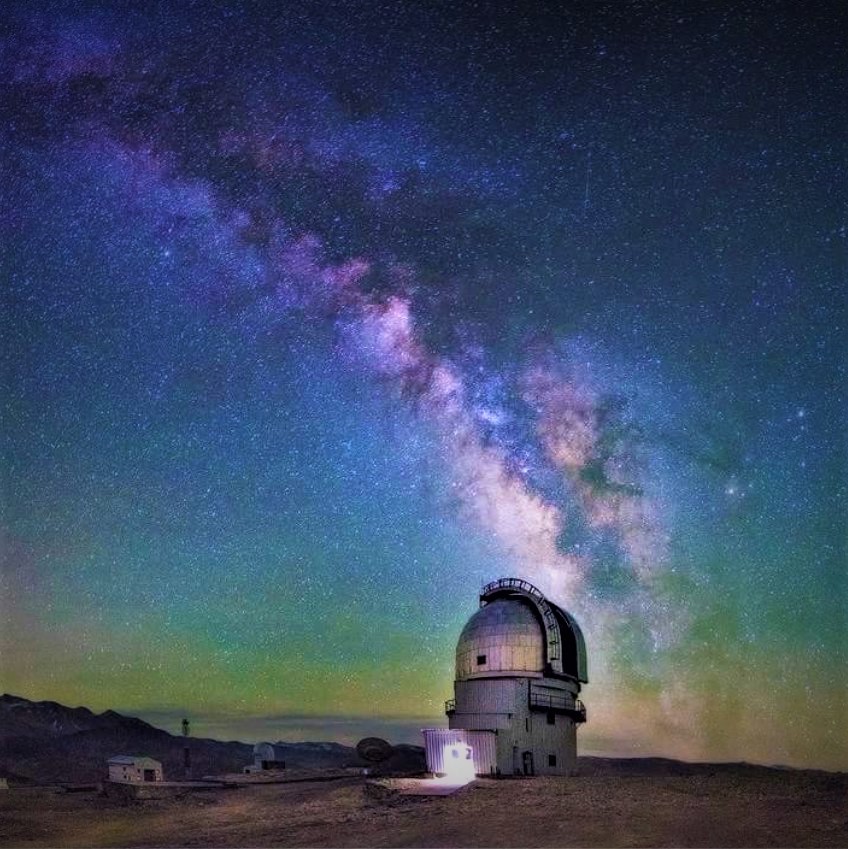 Hanle - Umling-la - Hanle (Alt. 14,800 - 19,024 ft.)
From Hanle, we will be going to visit the Umling La Pass in Ladakh at an altitude of 19,024 Feet. Now it's the highest motorable pass in the world. The BRO opened this pass for military use in 2017. But now in 2022, Civilians can also be allowed to visit here. (depends upon political conditions on Indo-Chine Border)
BRO had built and opened the world's highest pass over Umlingla pass, connecting the Chisumle and Demchok villages. Umling La pass is about 105 km from Hanle Village and about 235 km from Leh. 
There are 5 routes through which you can reach Umling La Pass and each of them gives you a unique experience. Let us have a look at all 5 routes for Umling La Pass.
Route 1: Loma-Dungti-Koyul-Demchok-Umling La (132Km approx)
You need a special permit signed by the District Magistrate of Leh to travel on this route.
Route 2: Loma-Dungti-Koyul-Chisumale-Umling La (125Km approx)
You need a special permit signed by the District Magistrate of Leh to travel on this route.
Route 3: Hanle-Photi La-Chisumale-Umling La (Photila Offroad | 77Km approx)
The Normal permit is enough for traveling on this route. However, you can descend to Demchok from Umling La Pass and back to Hanle.
Route 4: Hanle-Punguk-Ukdungle-Nerbole-Chisumale-Umling La Pass (Punguk to Nerbole Offroad | 93Km approx)
For traveling on Hanle-Ukdungle-Nerbole -Umling La Pass, a normal permit is all you need.
Route 5: Hanle-Boog-Nerbole-Chisumale-Umling La Pass (Boog to Nerbole Offroad | 75Km approx) 
For traveling on Hanle-Boog-Nerbole -Umling La Pass, a normal permit is all you need.
The Navigation to the Umling La pass is not available on Google maps. Hence, you can't find turn-by-turn Navigation here, so don't rely on it.
For a better understanding of the route, you can download the route map given below. To Download the Route Map of Umling La Pass in PDF format Click Here.
Things to remember before you plan for Umling La Pass:
Umling La Pass is located at a massive altitude of 19,024ft and is characterized by extremely thin air, which makes even normal breathing very difficult.
If you are suffering from any respiratory problems or any other kind of breathing or heart issues, you should avoid traveling to this pass.
In Ladakh, AMS (altitude mountain sickness) is quite common, and you should properly acclimatize yourself before deciding to take a trip to Umling La Pass. To know more About AMS & how to prevent it click here.
My Tentative Route: Hanle – Ukdungle – Chisumle – Umlingla – Demchok – Koyul – Photi-la – Hanle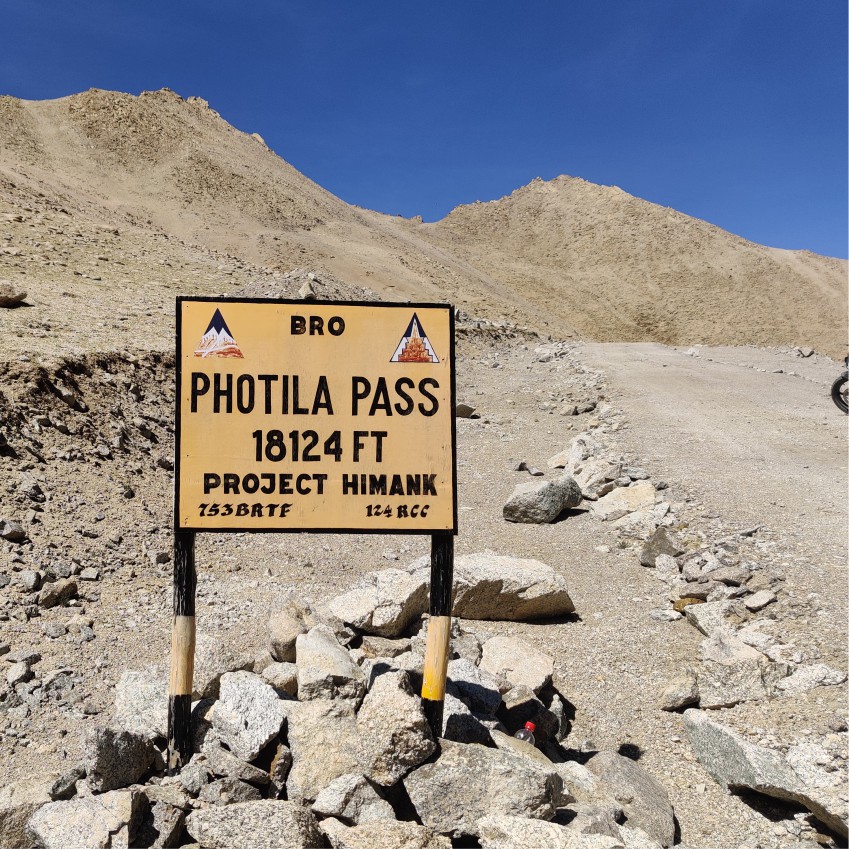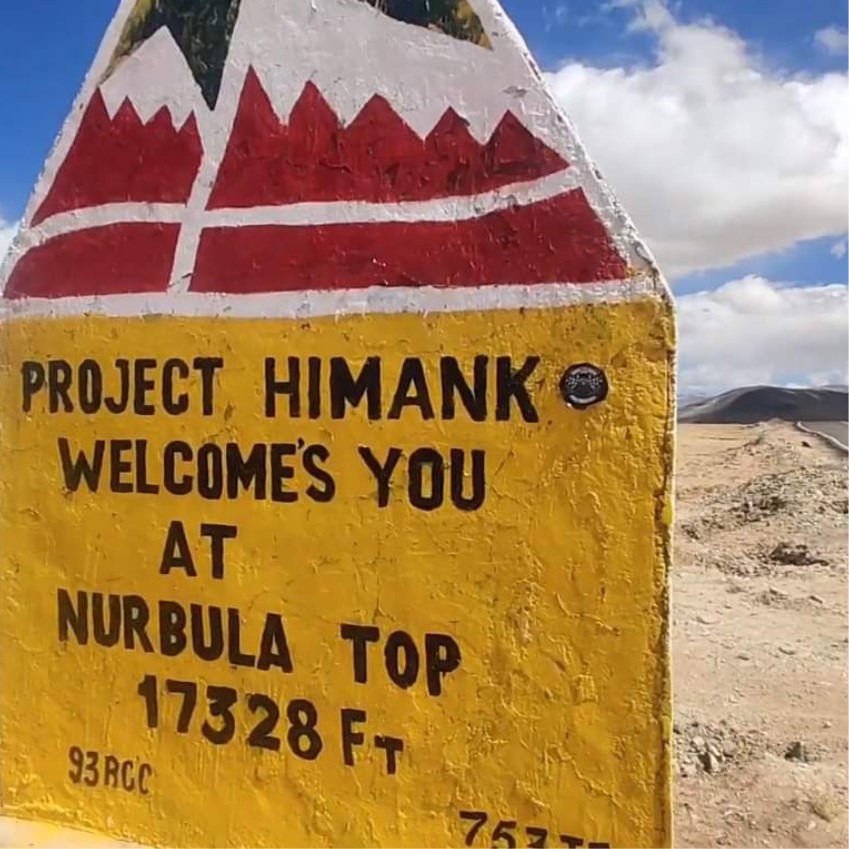 Hanle - Tso Moriri (Alt. 14,800 - 14,840 ft.)
From Hanle, we will be going to Tso Moriri, also known as Mountain Lake. It is located at an altitude of 15,075 feet. The lake is surrounded by high mountains. To reach Tso Moriri, you will have to reach Karzok first. Here we will spend our night in Homestay.
Our Route: Hanle – Loma Bend – Nyoma – Mahe Bridge –  Sumdo – Karzok (Total distance 150 km)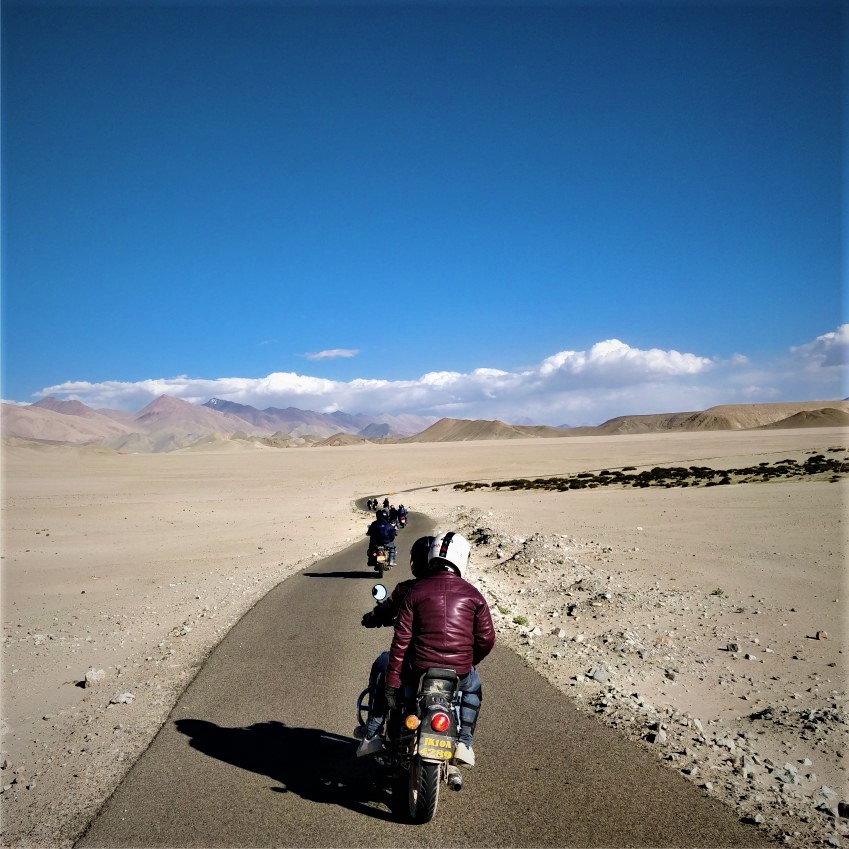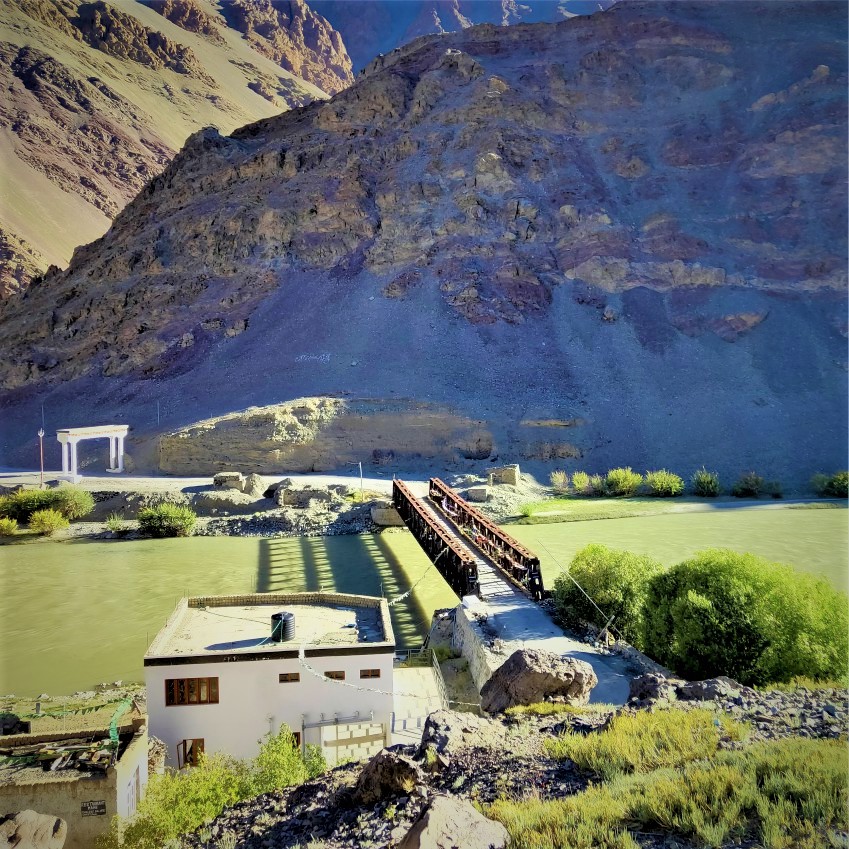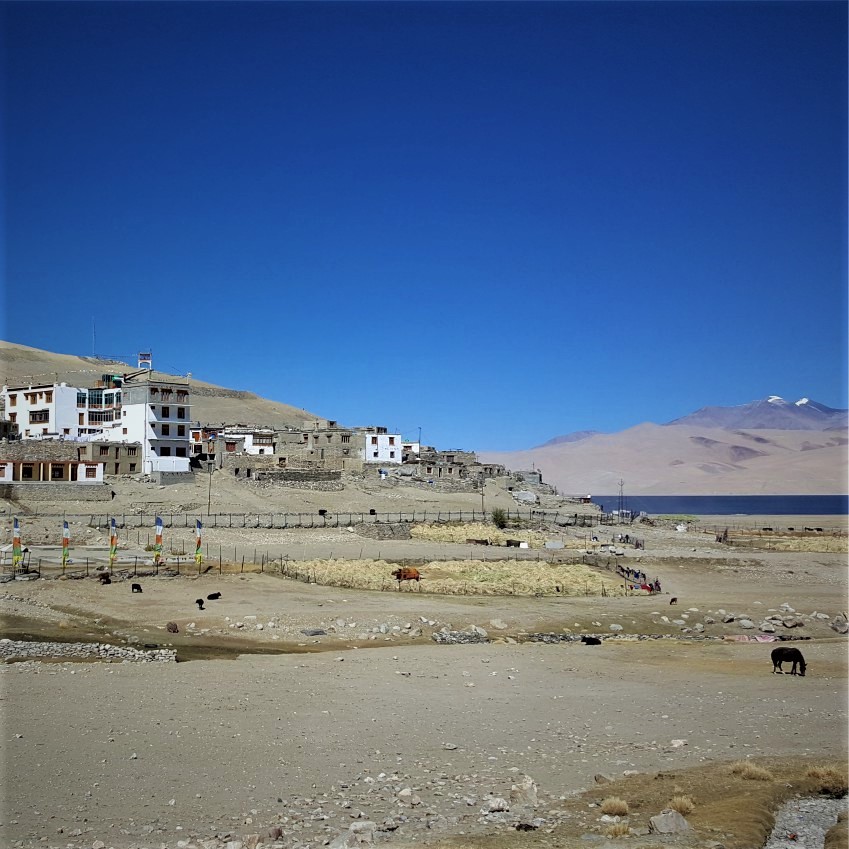 Tso Moriri - Pang (Alt. 14,800 - 15,600 ft.)
After capturing some photos of this picturesque Lake, we will start our return journey towards Pang. We will be passing through one more beautiful lake called Tso Kar & Thukje Monastery. And we'll try to reach Pang for our night stay. Pang is located on the Leh-Manali highway.
Our Route: Karzok – Sumdo – Tso Kar – Thukje – More Plains – Pang (Total distance 150 km)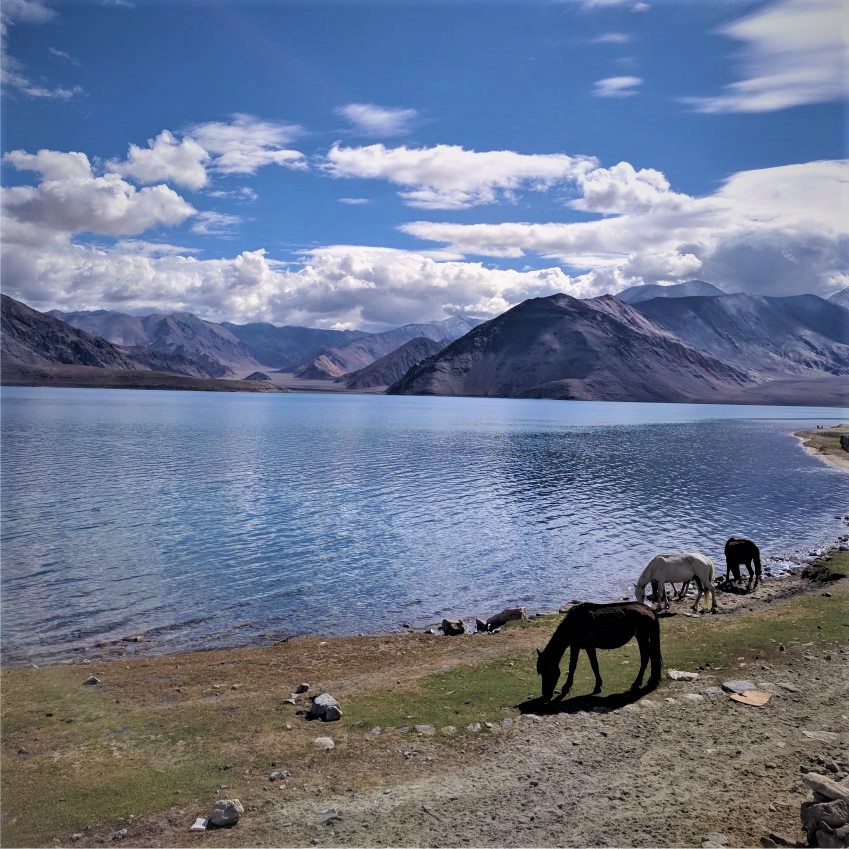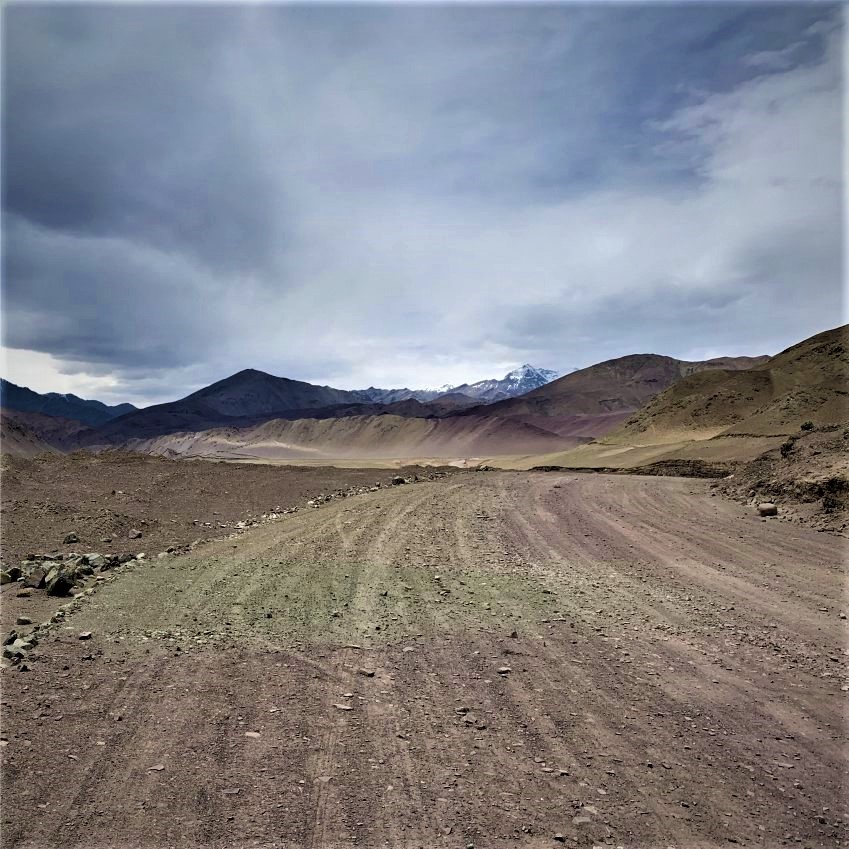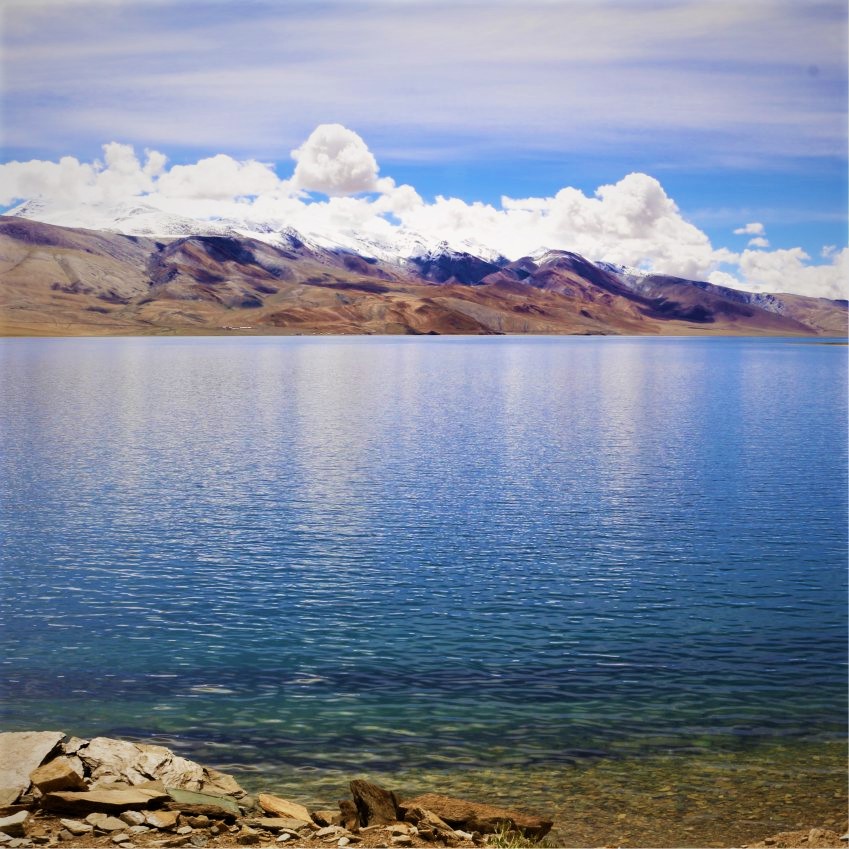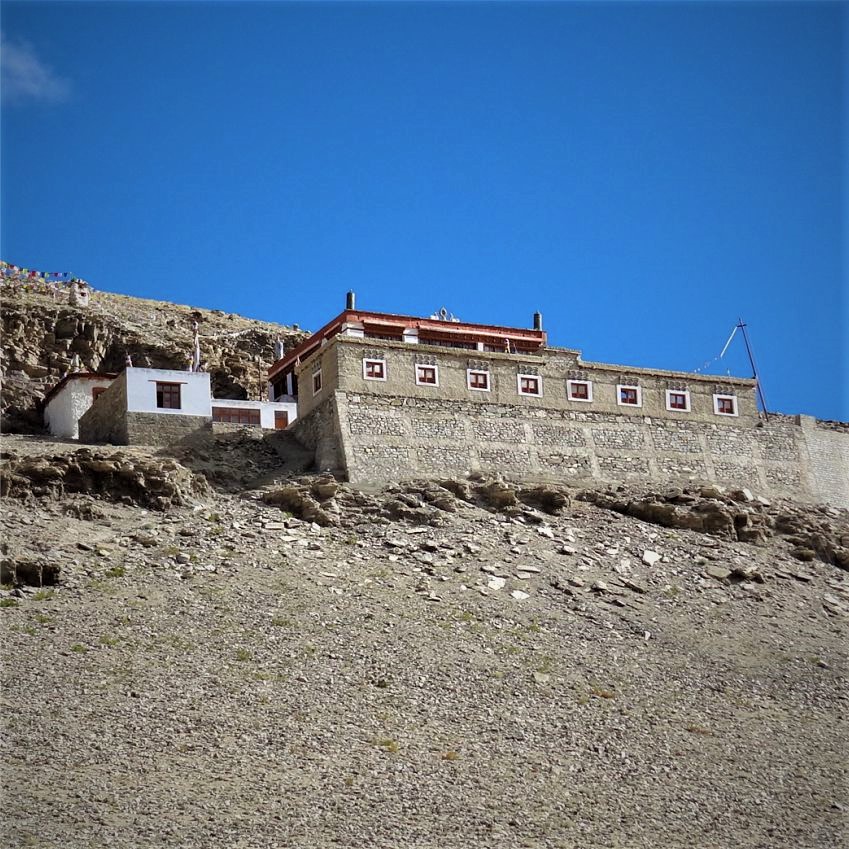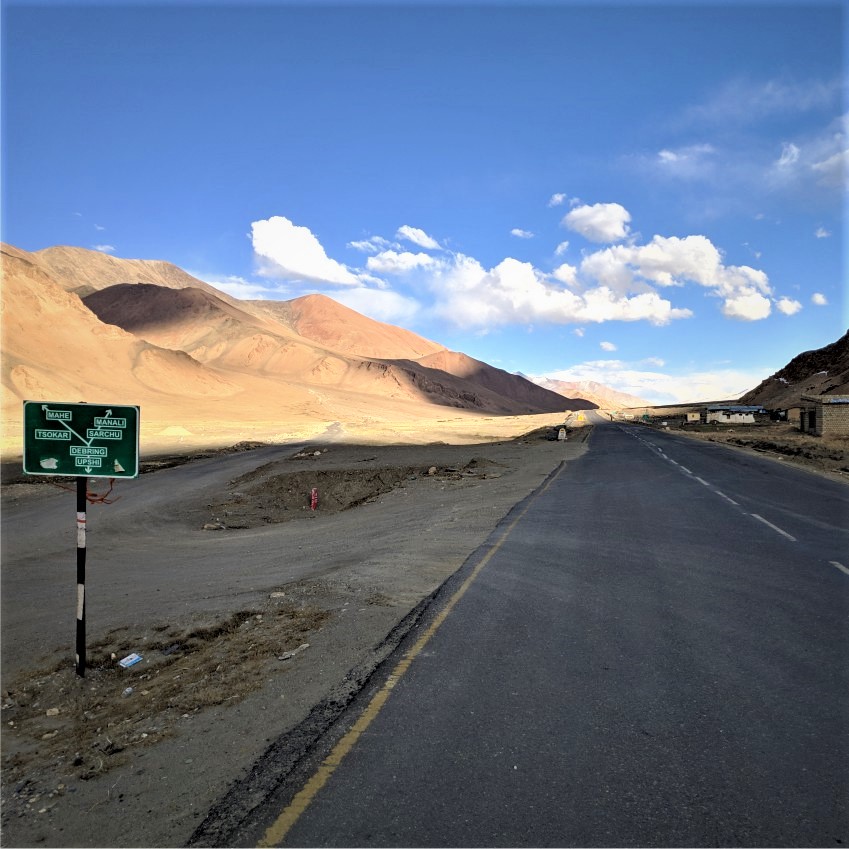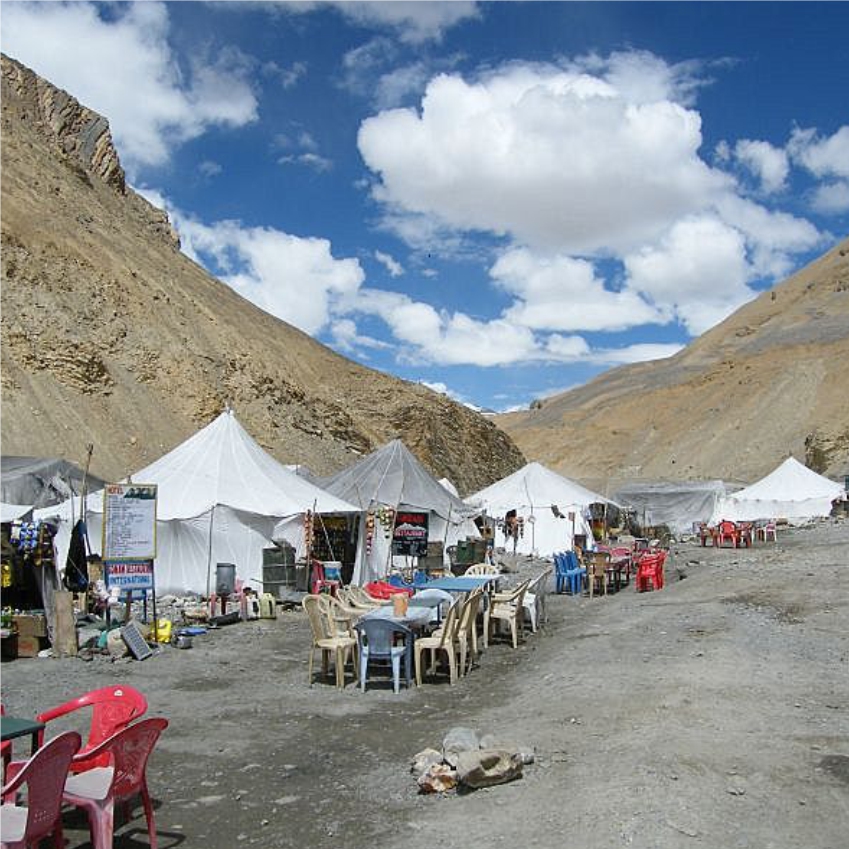 Pang - Manali (Alt. 15,600 - 6,730 ft.)
From Pang, we will start our return journey to Mumbai via the Leh-Manali highway. This route is very scenic and passes through many high passes. We will try to cover the maximum distance, but with proper halts at every spot mentioned below. We will try to reach Manali before evening. After passing Keylong we have two routes to reach Manali. One is via regular Rohtang Pass, and the other via the newly opened Rohtang Tunnel (Aka Atal Tunnel) from Sissu to Dhundi. This 8.8 km long tunnel reduces the distance by about 46 km. After reaching Manali we will stay there & relax for one day. However, there are many Camps or tents available for tourists in all spots. So, we will halt anywhere, when it's dark, as we avoid night driving.
Our Route: Pang – Lachung La – Whisky Nala – Naki La – Gata Loops – Sarchu – Baralacla pass – Jispa – Keylong – Sissu – Atal Tunnel, Rohatang – Dhundi – Manali (Total distance 255 km)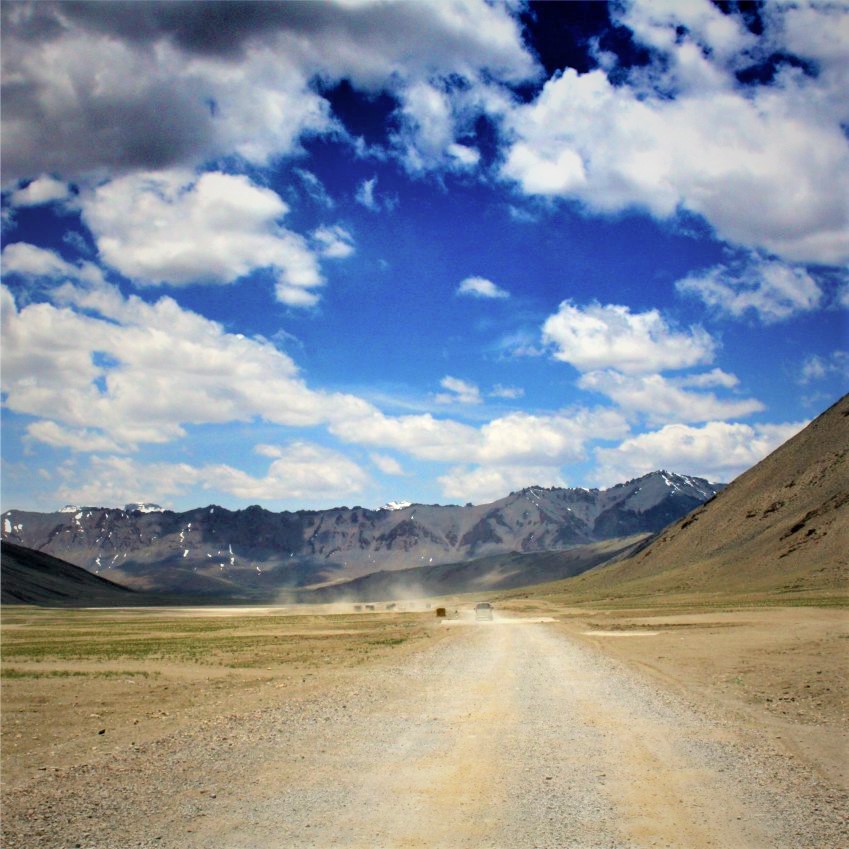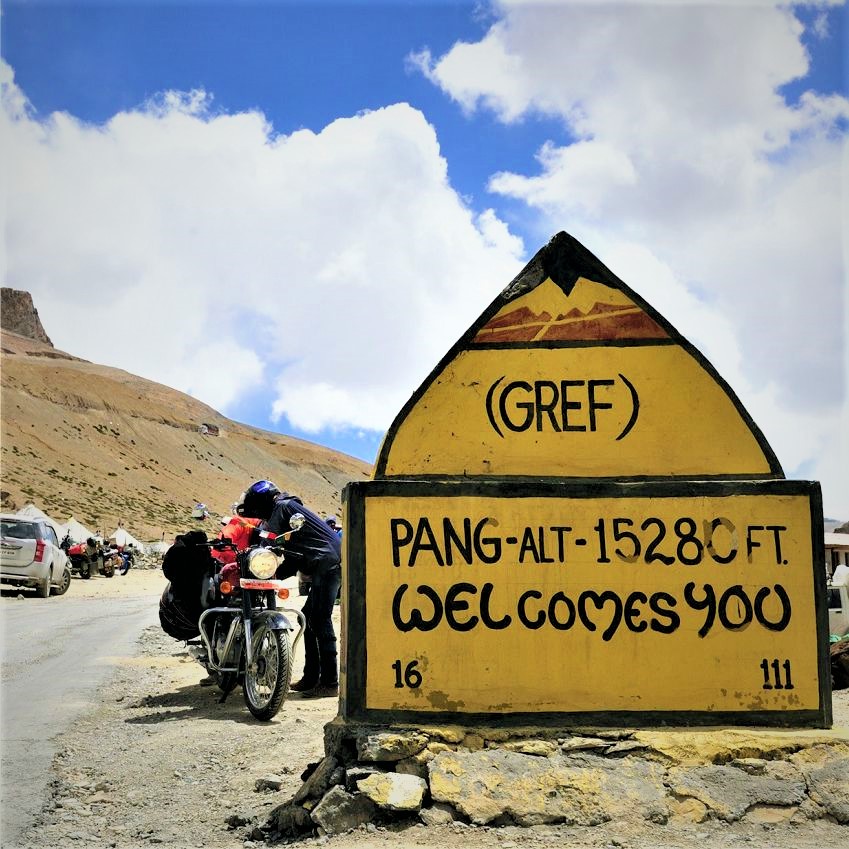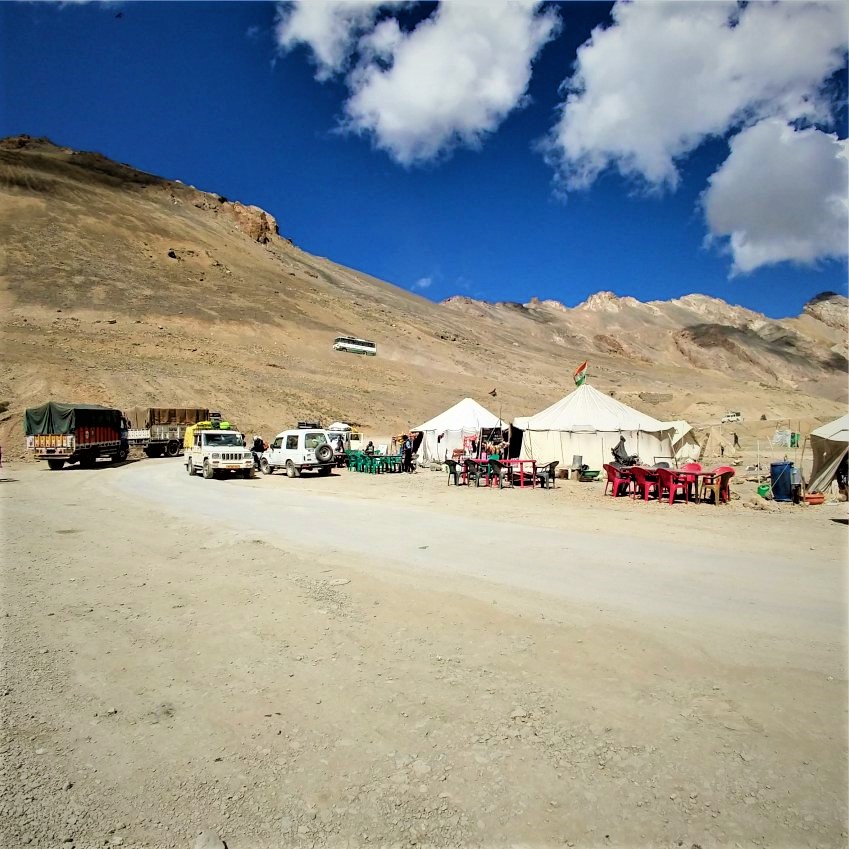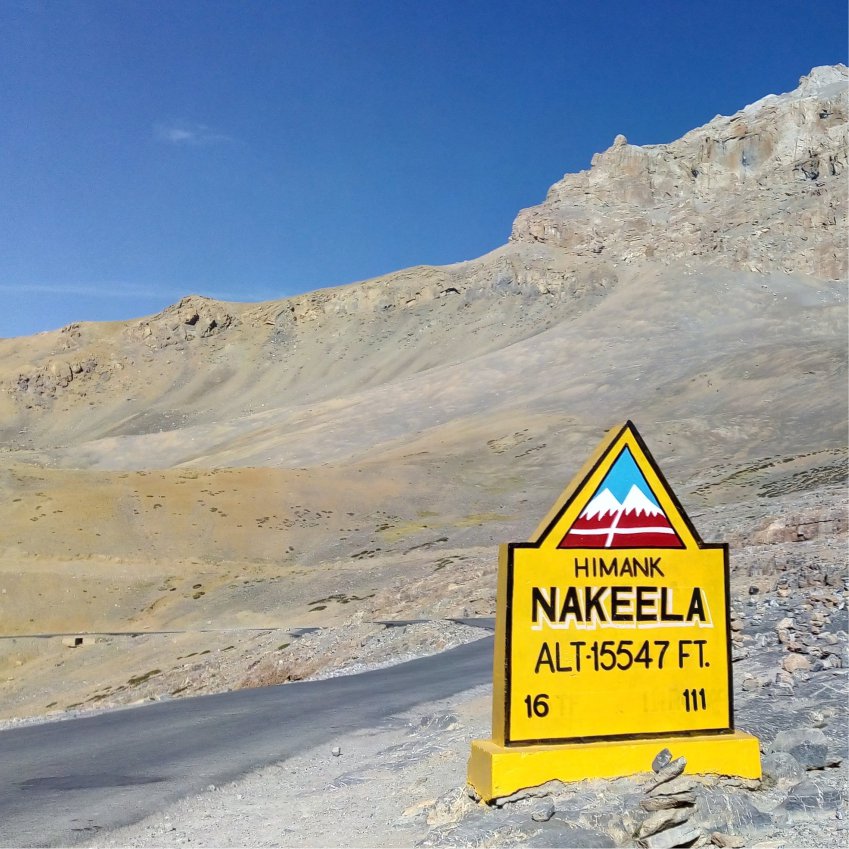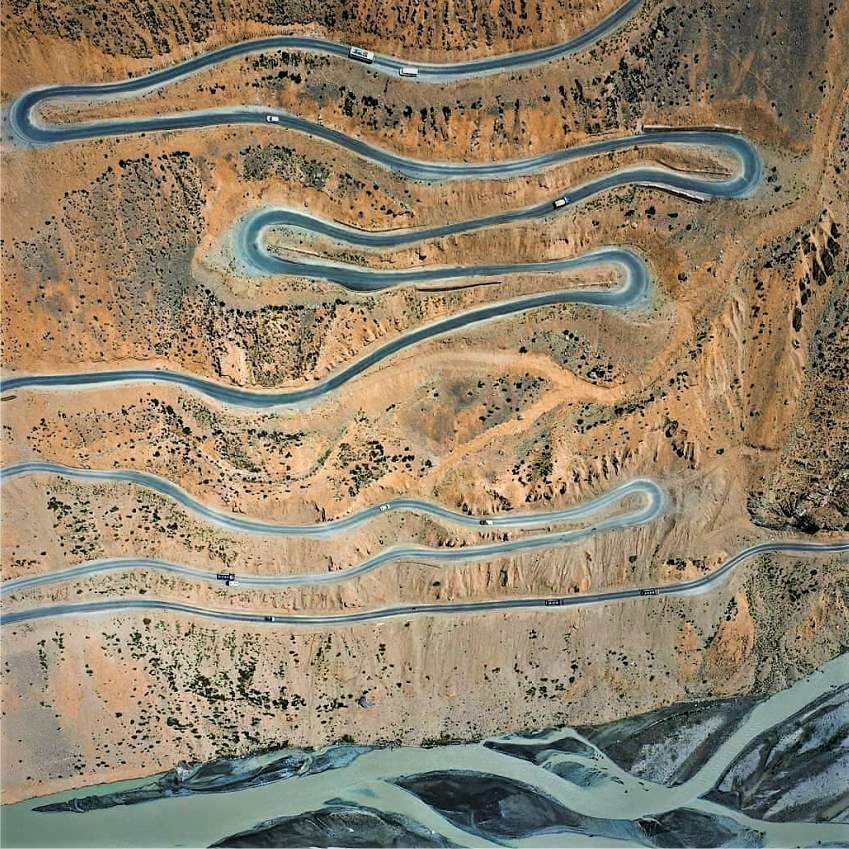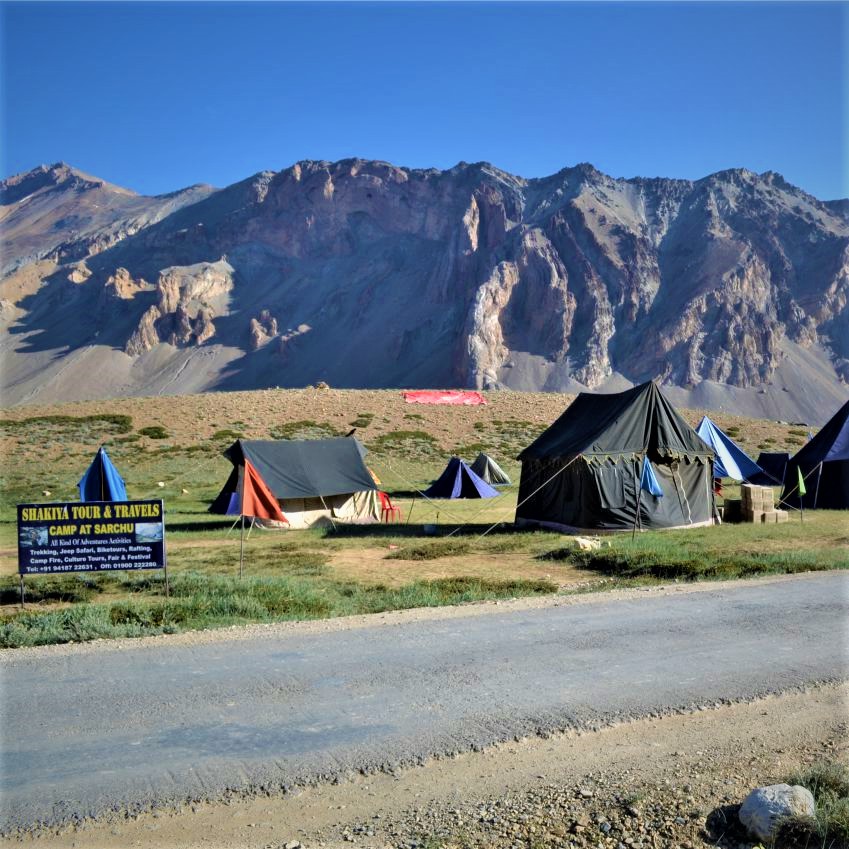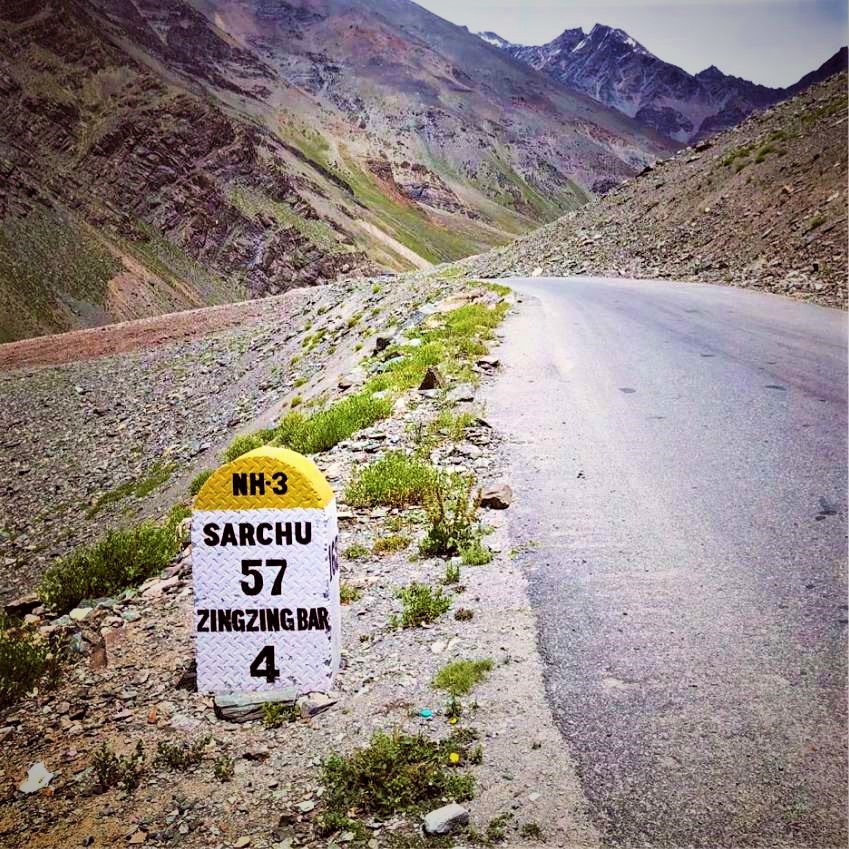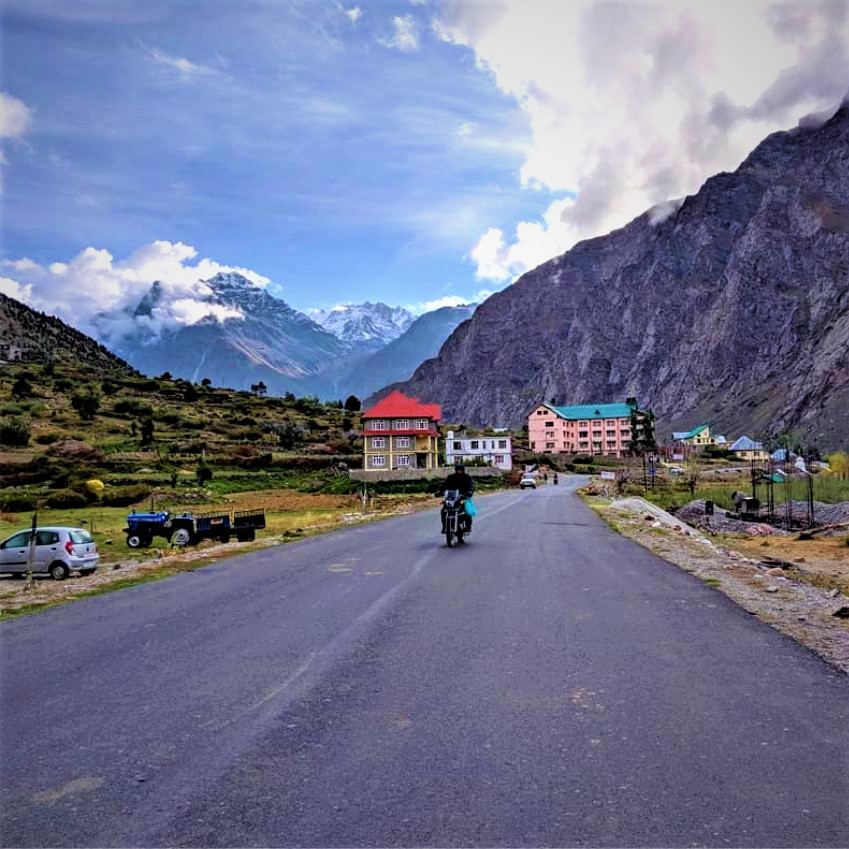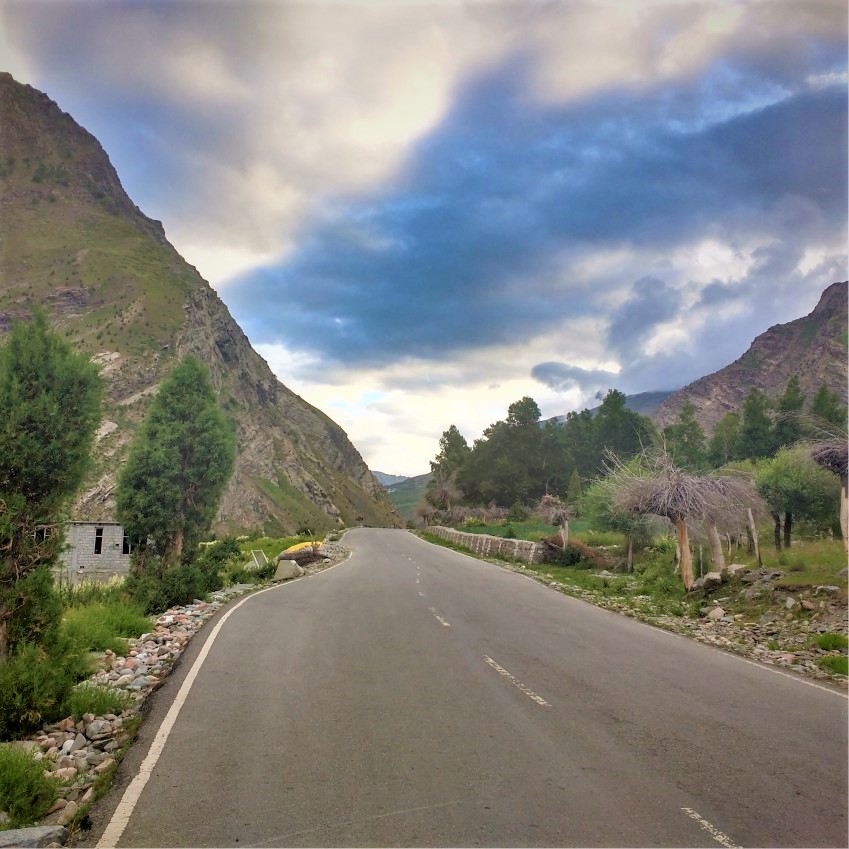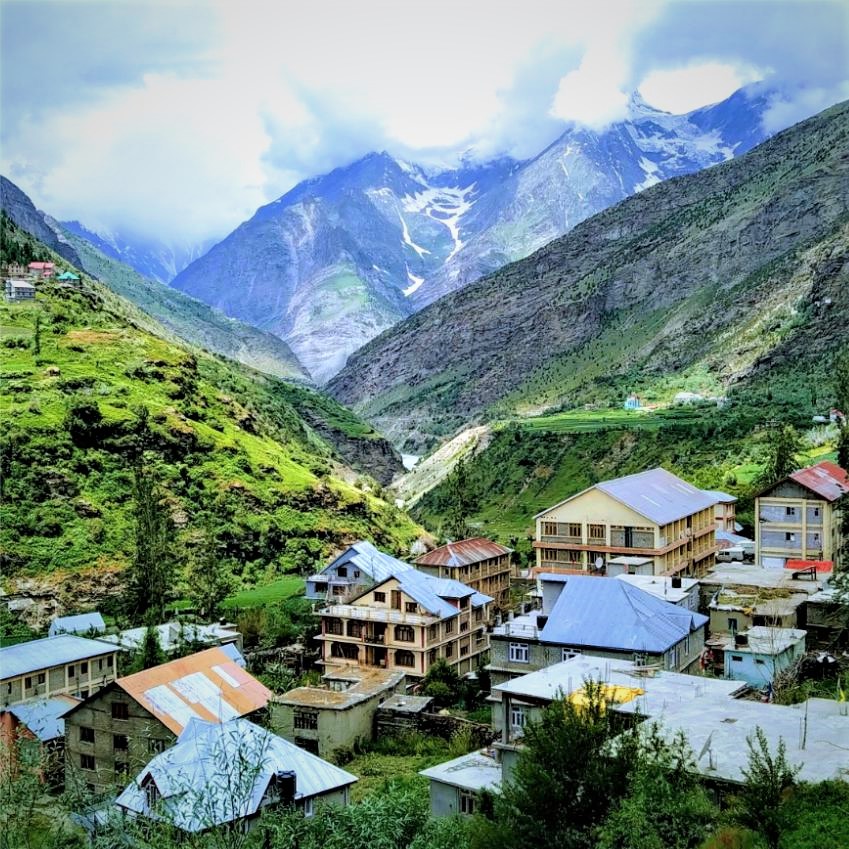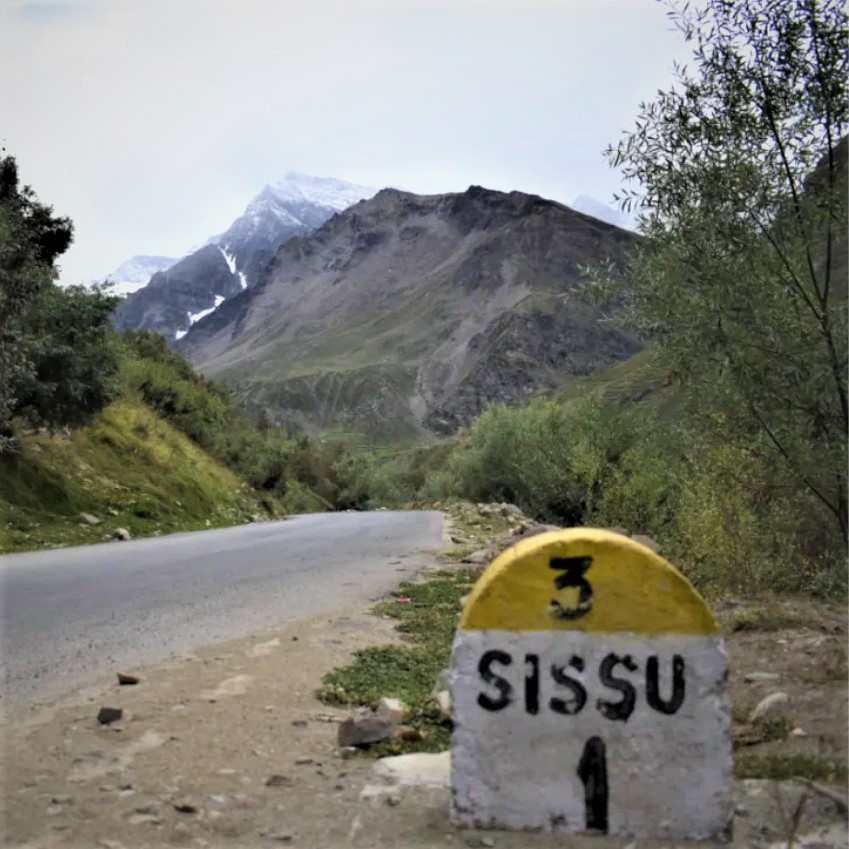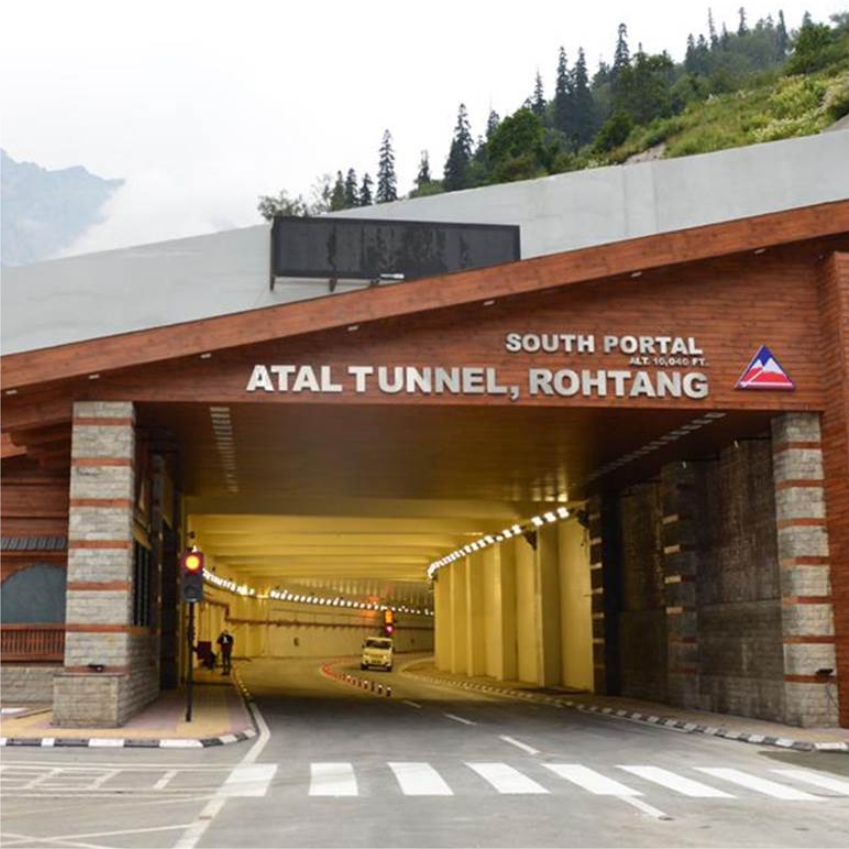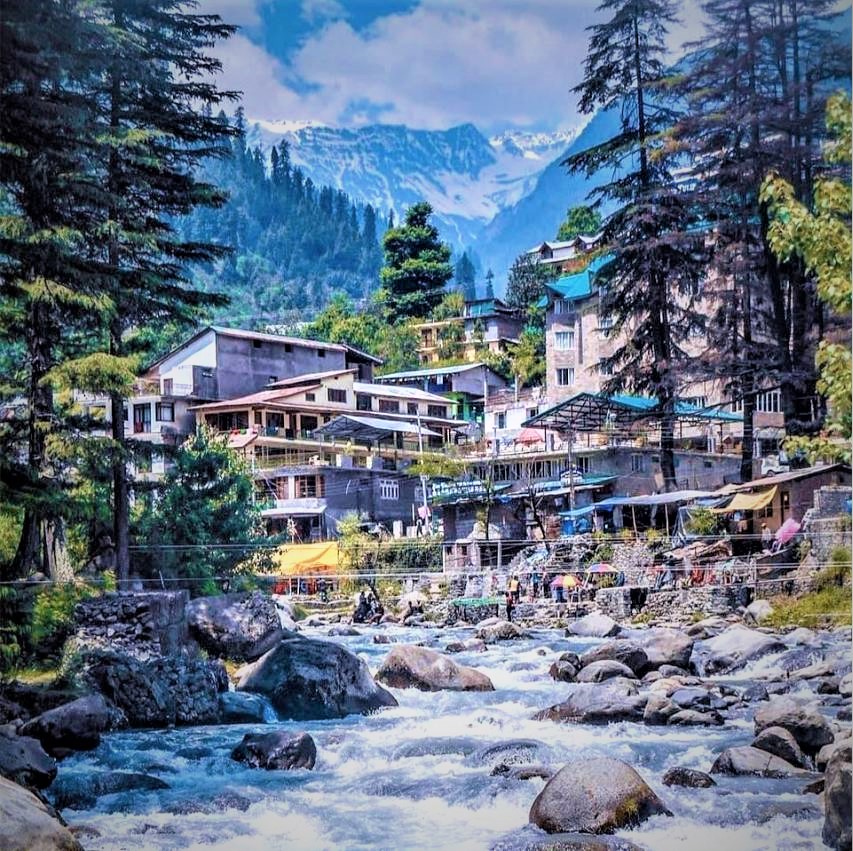 Return route (Manali to Mumbai)
From Manali, we will start our return journey to Mumbai. But, we will not be following the same route from which we used earlier. While returning we will try to explore each & every popular place coming on the way. Our entire return route is given below. (Total Distance 2785 Km)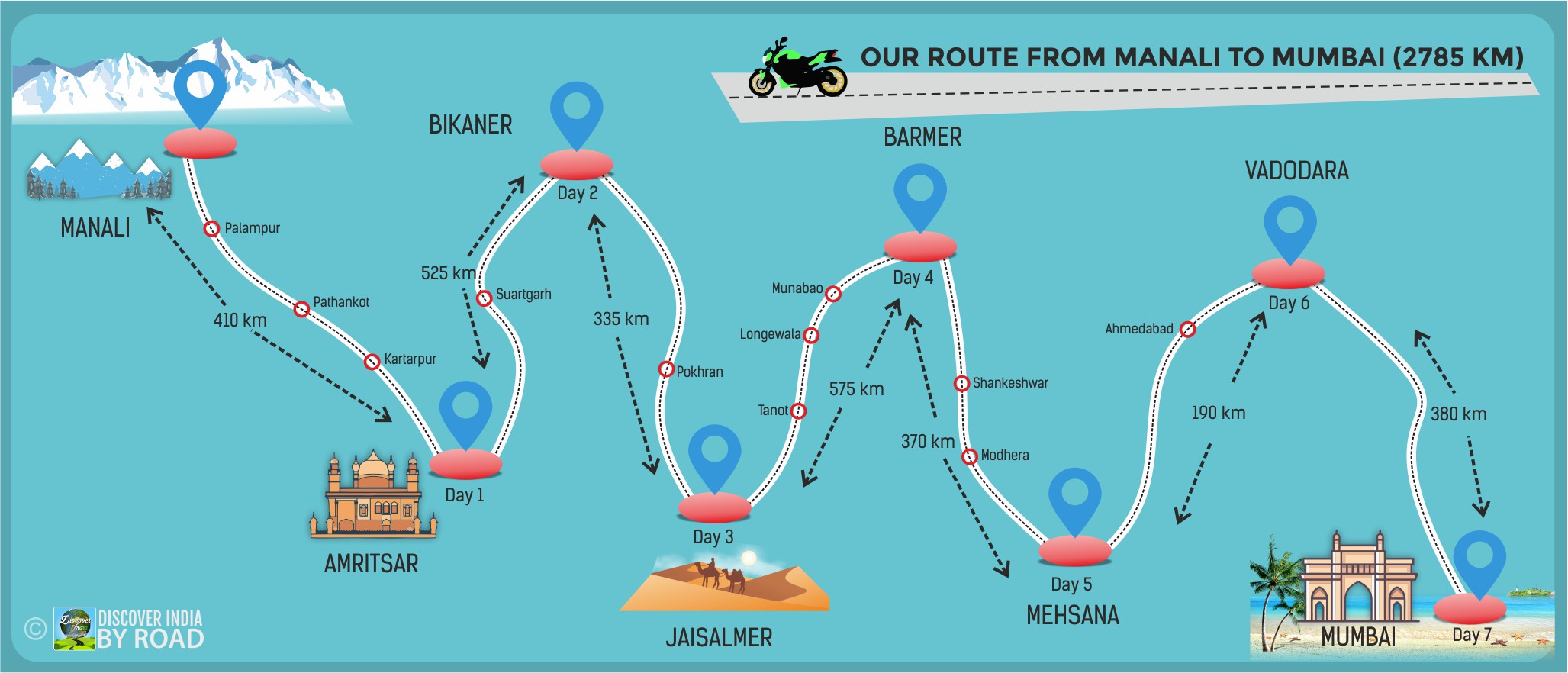 Budget for Leh-Ladakh road trip
Budget is a very important part of every trip. Especially, for a long road trip. Yes, this trip is going to take more than 25 days. Because, we will be staying one or more days at every major location like Ahmadabad, Jaipur, Delhi, Srinagar, etc. So, I am giving my tentative budget for this entire trip, including Petrol, Stay, food, bike maintenance, etc. (rates given below are based on Jan-2022. prices are Subject to change)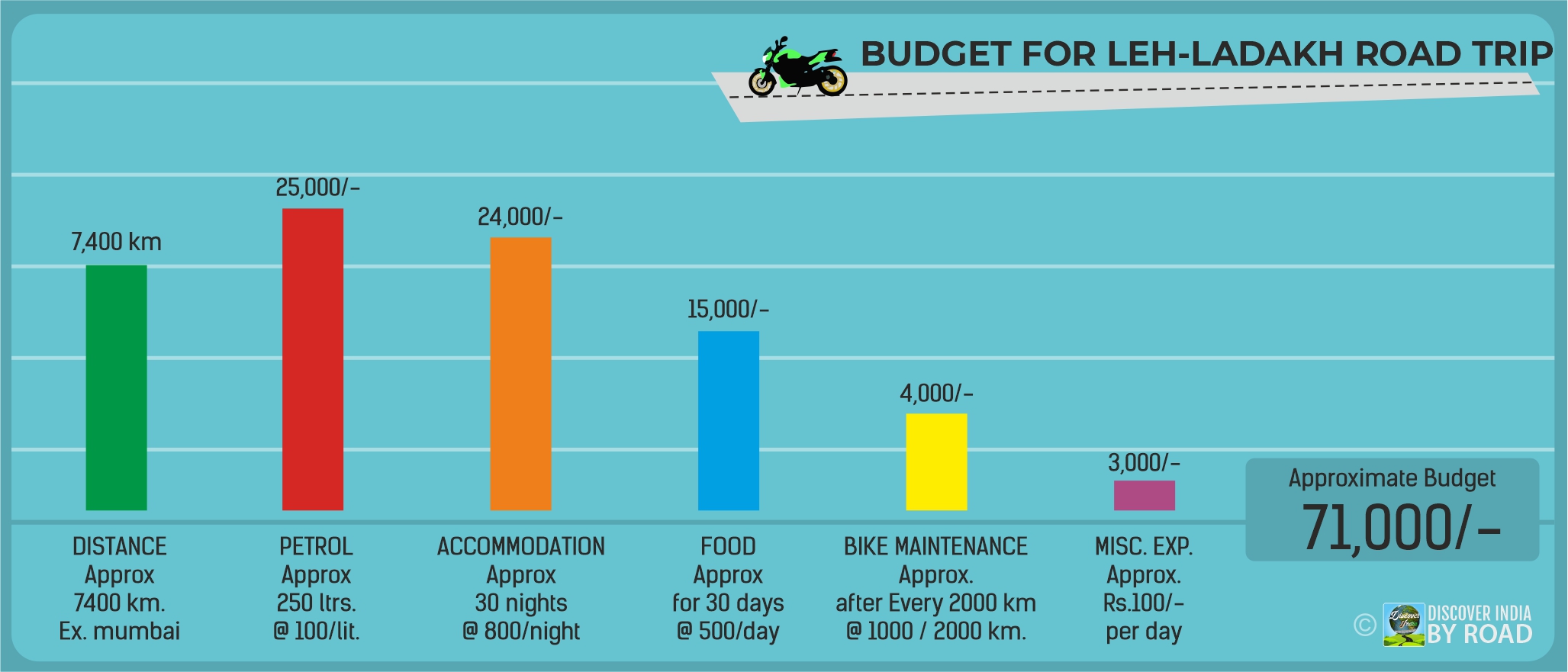 The above prices are given as per my calculations, it may vary from person to person. The prices mentioned above are excluding Bikes, Accessories, Riding gear, Camera gear, etc. You can choose them as per your choice & budget. 
By writing this article I have just tried to share my personnel views & plans of my upcoming trip. Apart from this, you have any queries please feel free to comment below or contact us.  
In the future, I will be sharing complete videos on the topics mentioned above. to stay updated please subscribe to our YouTube channel. & if you like this article please share it with your family & friends.