How to Plan Family Camping In India?
Planning a Solo Family Camping Trip in India is Not That Easy For Us.
For a long time I have been planning to go camping in India alone with my family. For that, I also bought a new Decathlon 3-person tent for 2020. But because of the closure of COVID -19, it is not possible for us to have such a camping holiday. But after 3 years we have planned our first family camping trip.
But it is not so easy to find a place to set up camp in India. Because camping is not a very popular activity, there are no campsites in India yet, so before camping, you have to ask the owner of the place, and if he allows it, you can pitch your tent there.
How to Choose a Perfect Location for Camping In India?
Today's campaign adventure takes us to the Balasinor Dinosaur Museum and Fossil Park. Near the fossil park, we discover a place to pitch our tent. It is the temporary helipad built for VVIPs during the opening of the Dinosaur Museum.
Usually for camping we choose a place that is near a body of water like a river or lake, but unfortunately, we could not find such a place, so we decided to pitch our tent here.
Pitching our tent for the first time.
After visiting the dinosaur museum and fossil park, we returned to our campsite around 6:30 pm. It was just getting dark, so we immediately started setting up our tent. Within 10 to 15 minutes, we had already set up our 3-person tent from Decathlon. This tent was very easy to set up.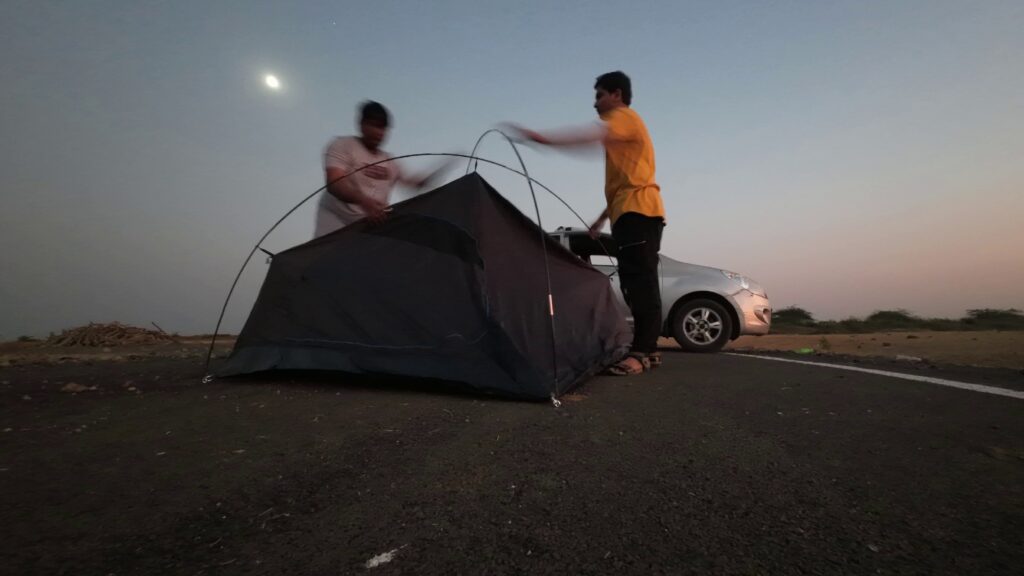 Cooking food during our camping for the first time.
Now it is already dark and we are looking for wood for the campfire. Fortunately, we found some dry wood sticks near our campsite. We were all sitting around the campfire together, enjoying this moment for the first time in our lives. My wife, son and I were very excited about it.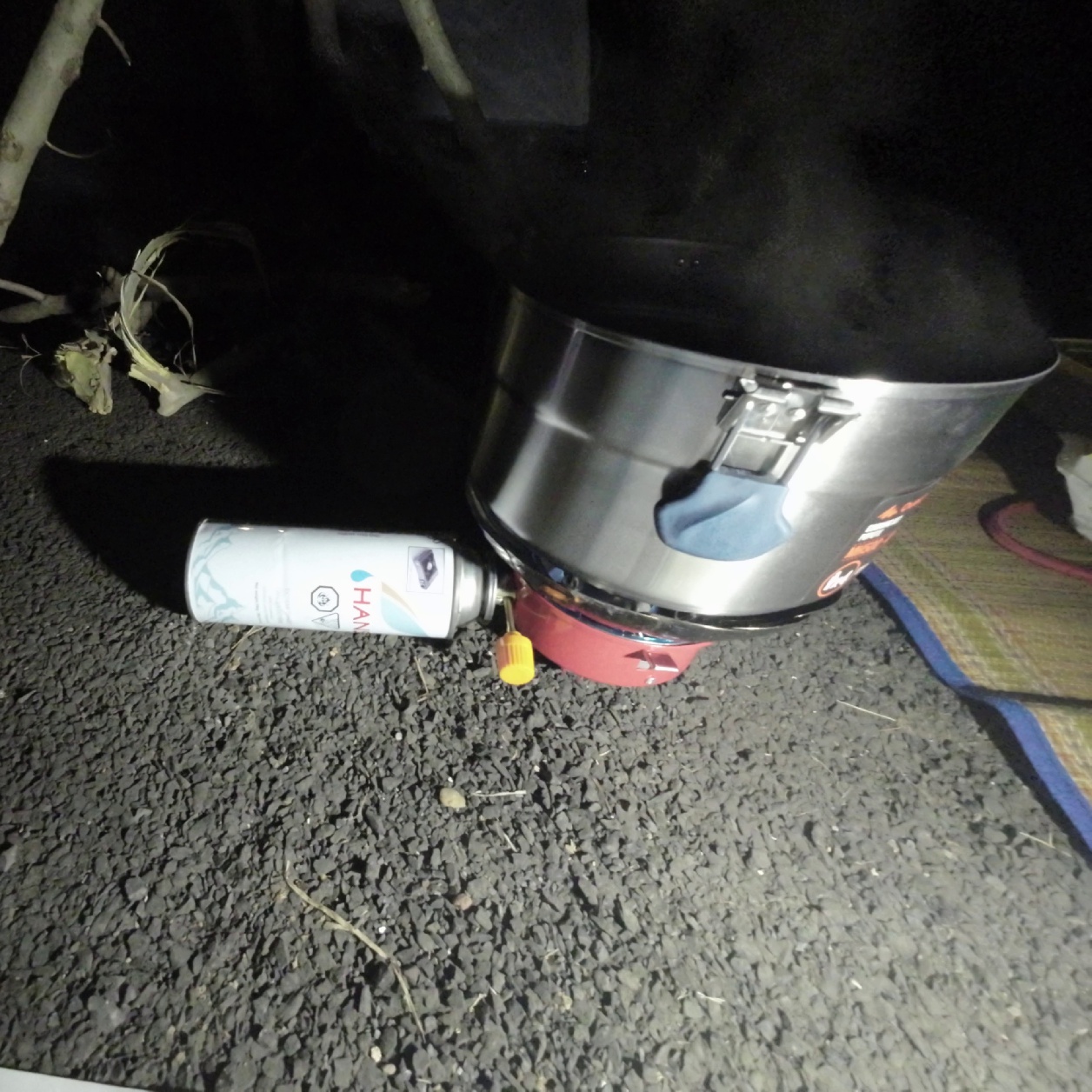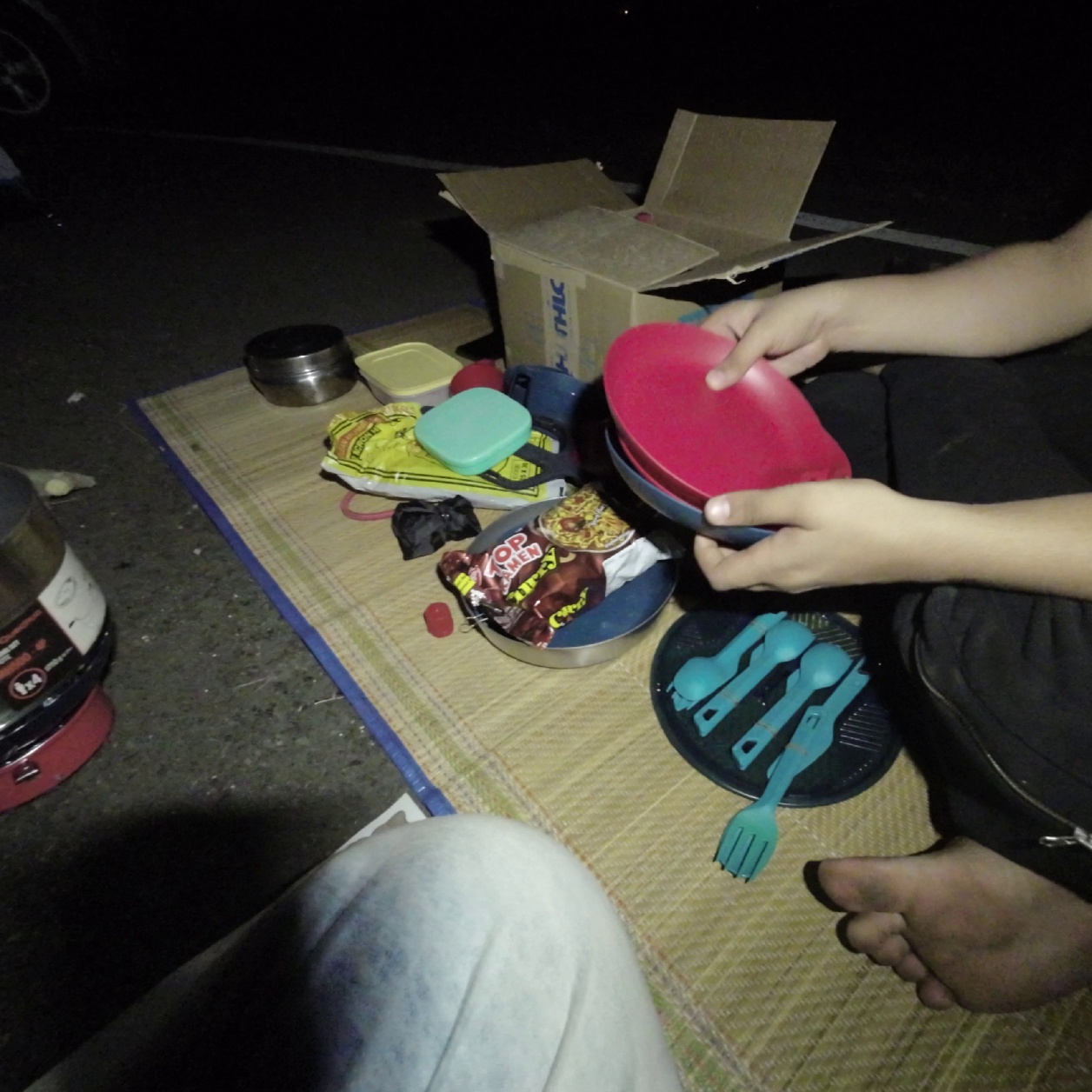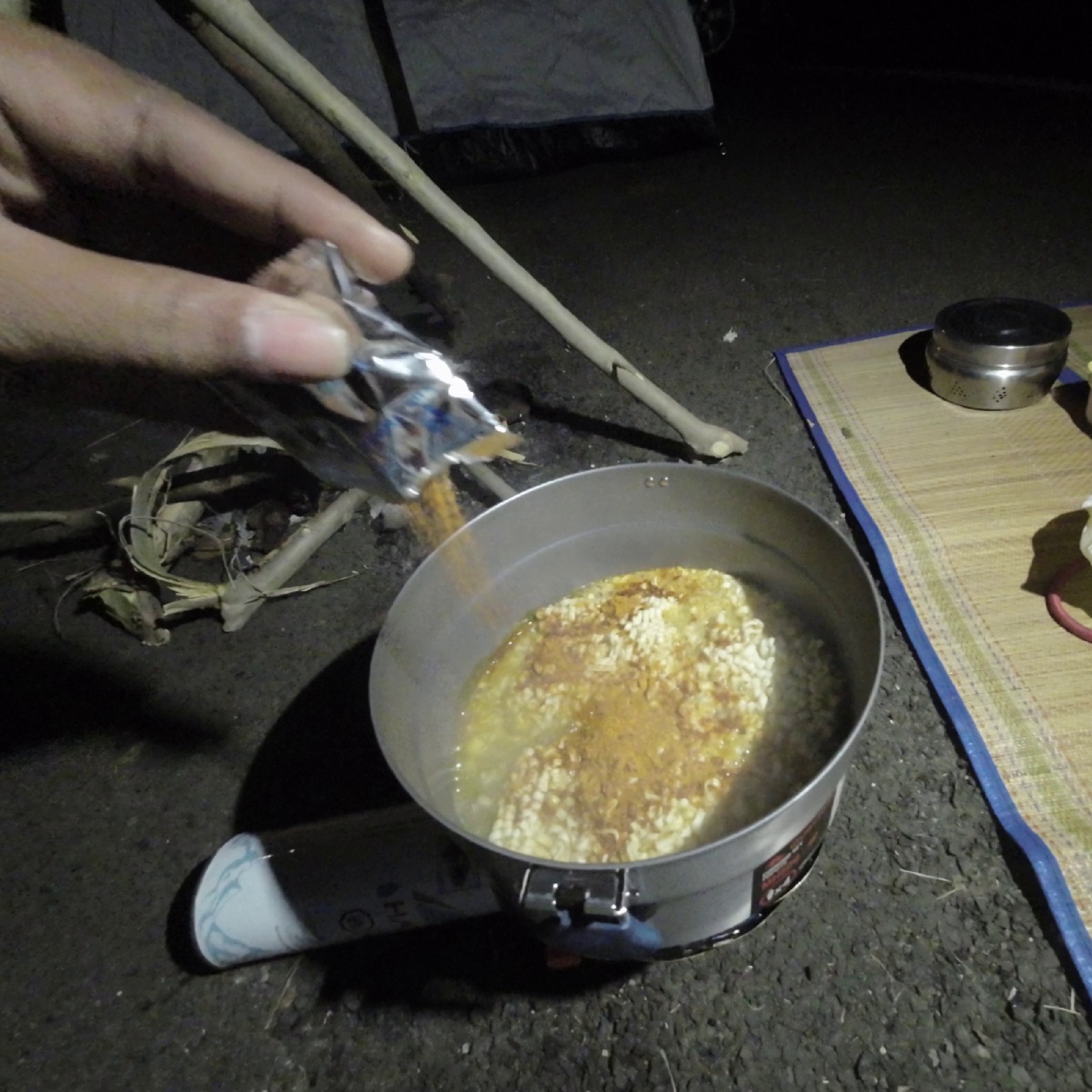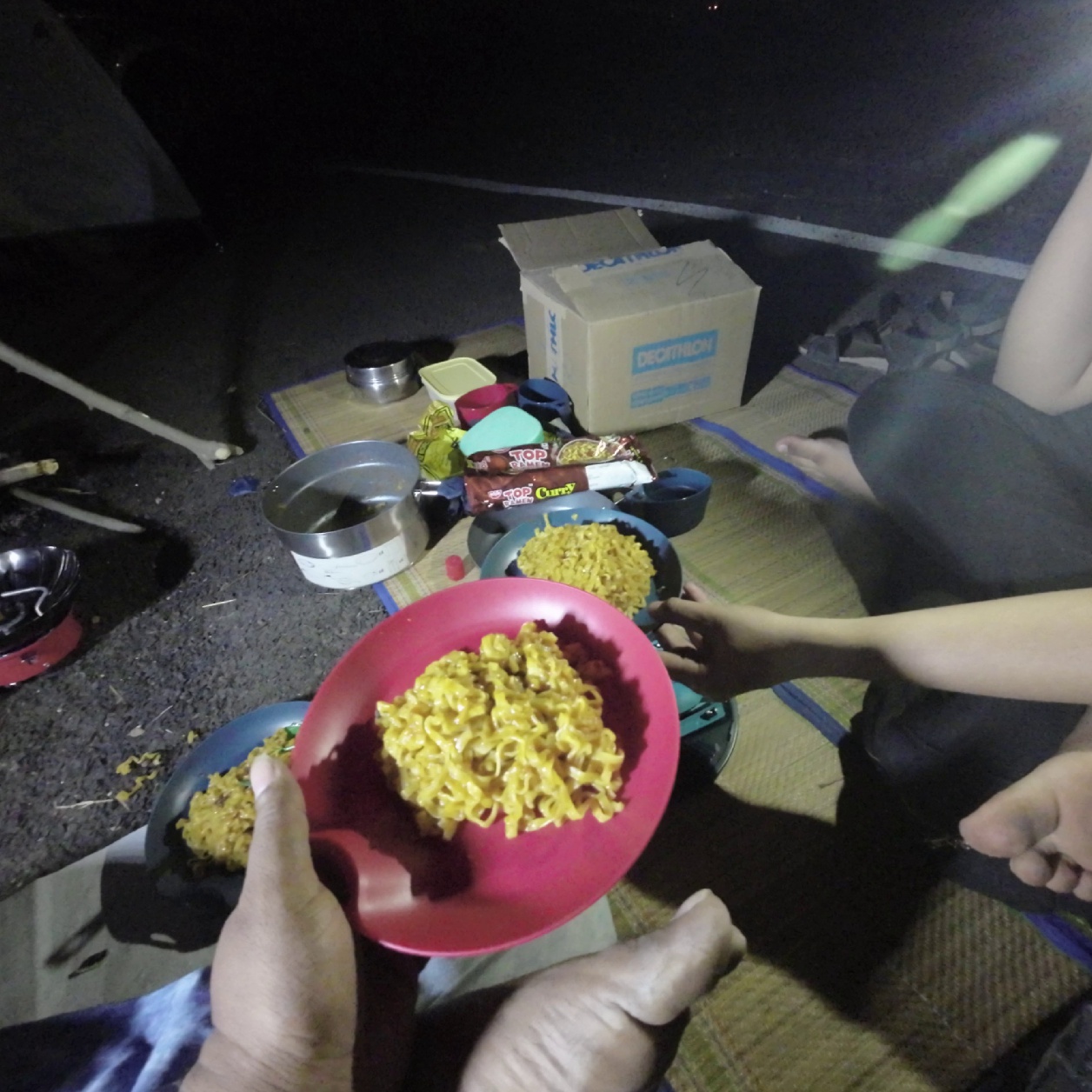 Our First Night Stay During our camping In India.
Today we will cook Noodles for all of us. We also had with us an insulated bottle in which we kept hot milk with sugar, from which we could make coffee or tea.
There was a full moon that day, so the surroundings were not very dark. It was not very cold that night, but we still enjoyed our campfire. After sitting and listening to music for some time, it was about 9:30 pm, so we had to go back to our tent and fell asleep. After a short time we fell asleep.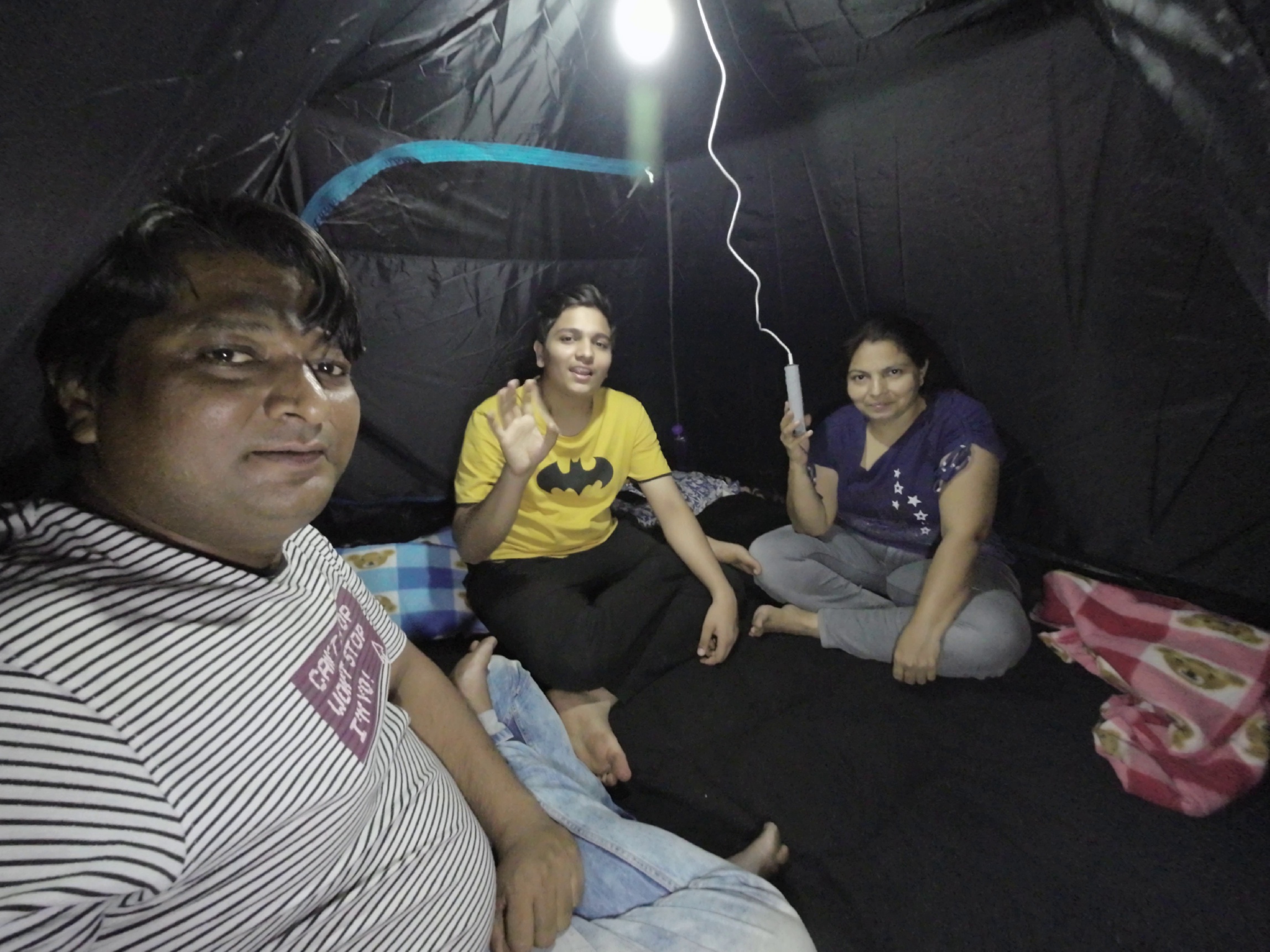 As I said, it's our first time camping, so we do not have a lot of camping gear. We are trying to keep it as simple as possible. 
The next day I woke up around 5:30 and was completely speechless because this was our first outdoor camping experience and we really enjoyed it.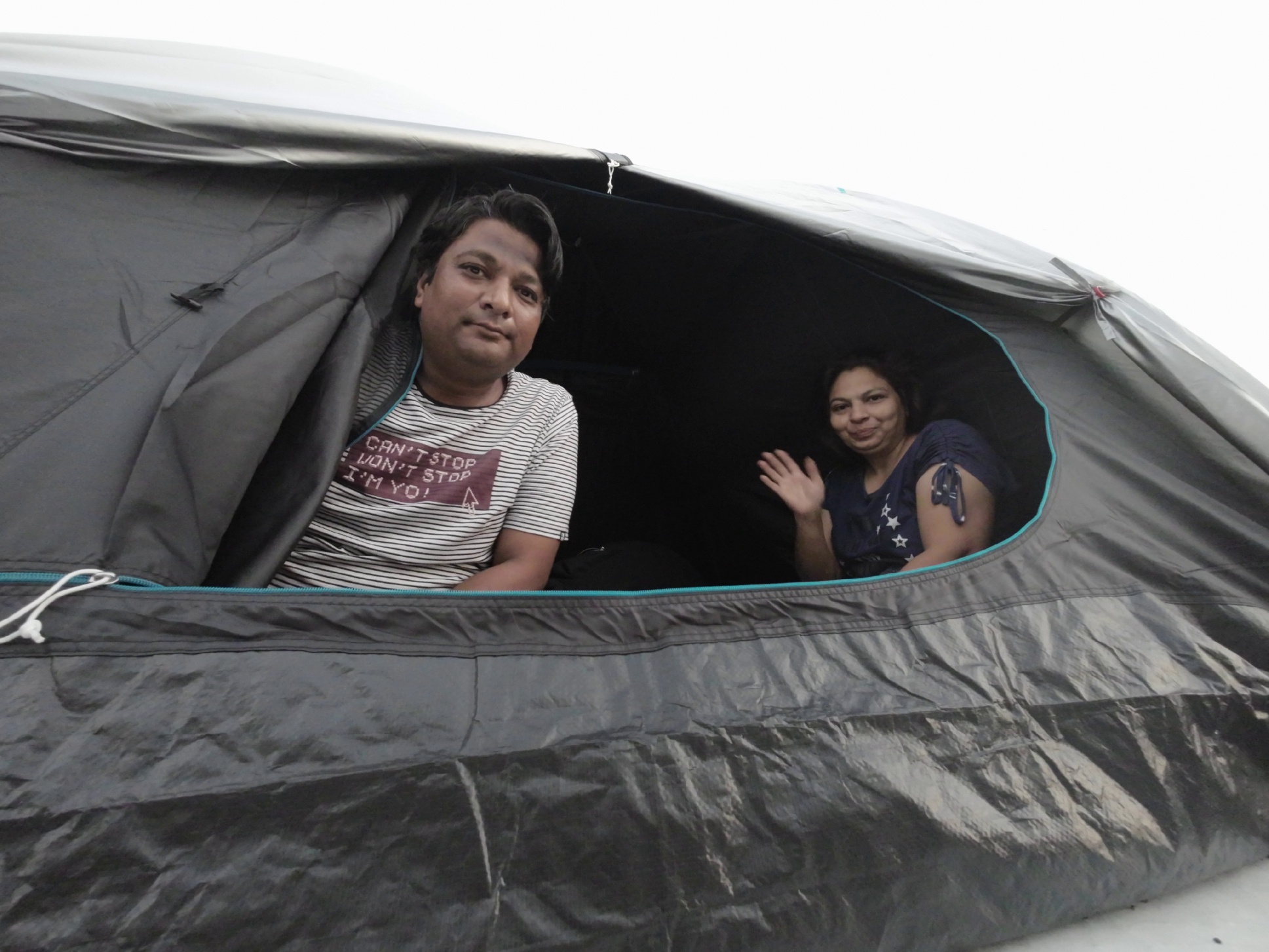 To get fresh, we have also carried one portable washroom tent and a commode-type attachment where we can do our morning things. After getting fresh, we prepared our breakfast, in which we are going to eat some bread-and-butter toast, some fresh fruits, and some chips.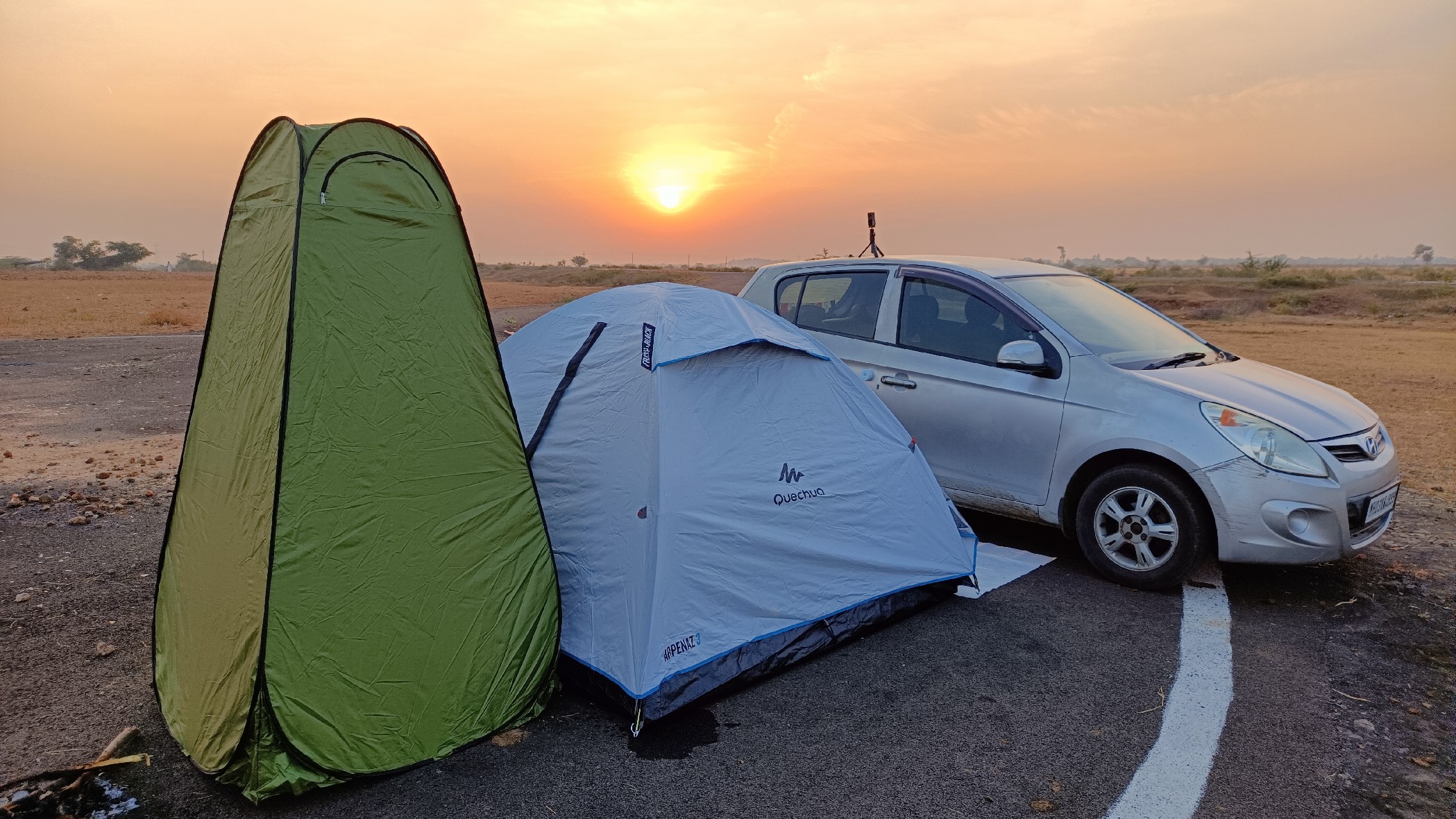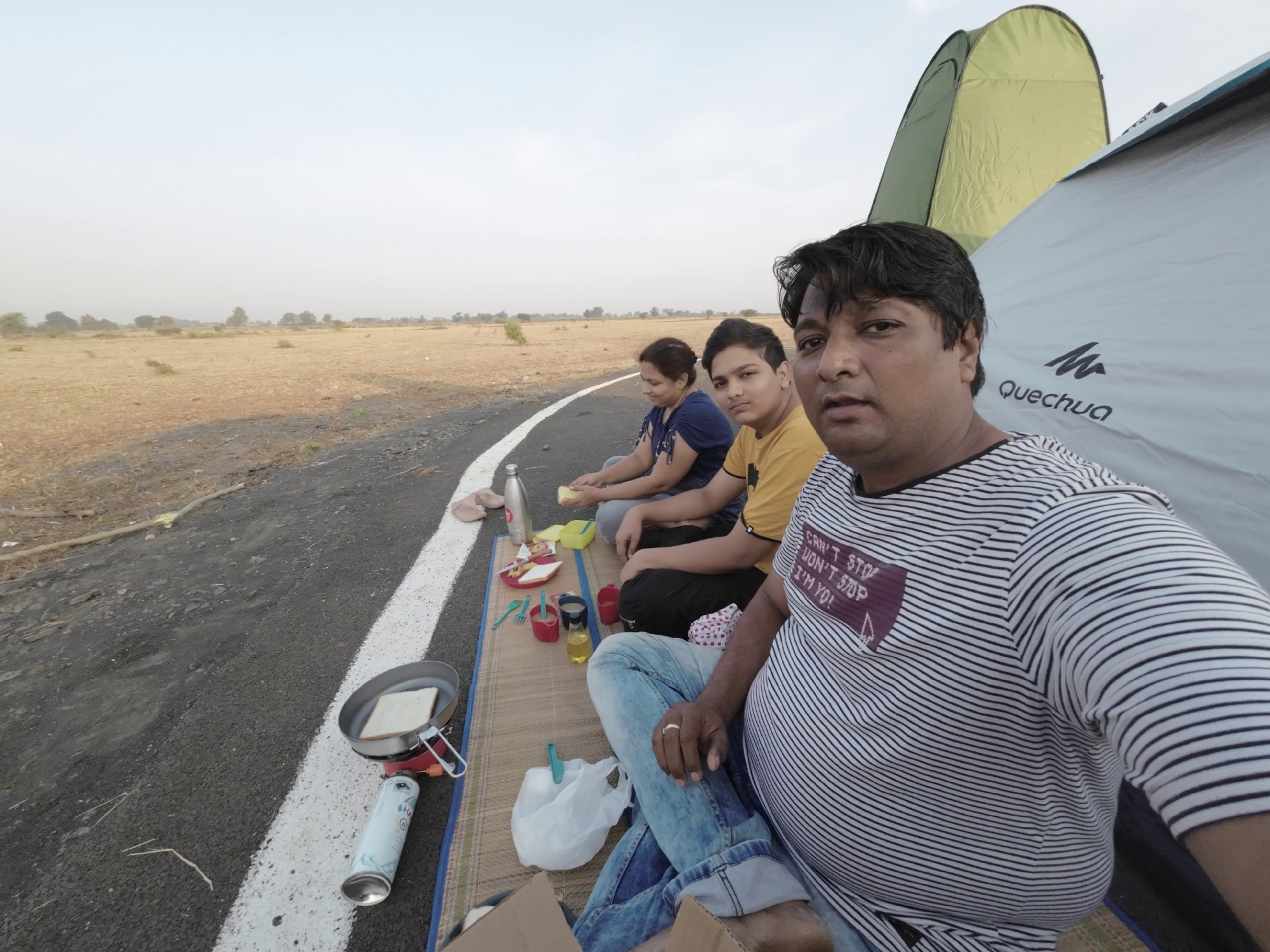 After having breakfast, we pack up our tent to finish our first camping expedition. And this is just the beginning of our new adventure, I hope we will do more activities. 
I hope you also enjoyed this experience with us, and if you want more information, you can visit my YouTube channel "Discover India by Road".
However, you can also enjoy this entire experience through our video on our YouTube Channel. And if you get any value from my content please do like my channel & Share it with your family & friends. To stay updated please subscribe to our YouTube channel.  Thanks a lot for being with us.
Liked it! Share it!